Sacramento Kings
Sacramento Kings
Bucks seek bounce-back effort versus Kings
Published
Nov. 4, 2018 12:01 a.m. ET
With two days to reflect on their first loss of the season, the Milwaukee Bucks return to action Sunday afternoon against the Sacramento Kings.
Milwaukee was off to a franchise-best 7-0 start and was the league's last remaining unbeaten team before falling 117-113 at Boston on Thursday night. The Bucks looked more like the team that underachieved under Jason Kidd during the regular season last year and interim coach Joe Prunty during a seven-game playoff loss to the Celtics than the offensive juggernaut they've been under new coach Mike Budenholzer.
And they were especially lackluster on the defensive end, where the Celtics buried 24 of 55 3-point attempts, marking a franchise record for makes by a Boston team. Lethal shooting from distance has been Milwaukee's calling card this season but the Bucks made only 9 of 29 attempts with Khris Middleton going 3 for 10.
The performance was frustrating, as was the loss. But it's water under the bridge for the Bucks.
"We're not questioning anything," rookie guard Donte DiVincenzo said. "Some days some teams are just knocking down shots and you have to make an adjustment. That's what happened that game. We had to make an adjustment and it worked. It was just a little bit too late."
Milwaukee ranks second in the league this season in defensive 3-point percentage, holding opponents to 31.5 percent shooting as well as defensive efficiency. Opponents are averaging 100.3 points per 100 possessions through Milwaukee's first eight games, giving Budenholzer plenty of reason for optimism.
"I would say we're really leaning heavily on just trying to continue to enforce our principles and really build habits," Budenholzer said, noting that eight games into the season showing opponents adjustments or not showing them is much less a part of the equation.
"At the end of the day, you need to build habits that are getting you through the season and preparing you for the playoffs. ... I would say we're significantly leaning toward just sticking with our principles, sticking with kind of our basic stuff and trying to get really good and really solid there."
The Kings (6-3) will put Milwaukee's defense to a test Sunday. They've won five in a row and are fresh off a 146-115 victory Friday night in Atlanta.
"They're not shooting a lot of threes but they're still scoring at a rapid pace because they play so fast," Bucks point guard Malcolm Brogdon said. "A team like that, you've got to put them in the half court. They're going to play hard for 48 minutes, so you've got to match their energy.
"They're playing hard and together. I think those are the most dangerous teams."
Point guard De'Aaron Fox has shined during Sacramento's surprising run. He finished with 31 points, 15 rebounds and 10 assists against Atlanta, recording his first career triple-double and was a beast on the defensive end, forcing rookie guard Trae Young into eight turnovers.
Fox hasn't had to carry the load all by himself, though. Buddy Hield added 27 on 10-of-17 shooting with six assists, giving him a fifth consecutive 20-point game.
While many are surprised by Sacramento's hot start, Hield said inside the locker room, success was expected.
"We had a great training camp, it didn't show in the preseason at times, but we know what we're capable of doing," Hield said. "It just takes a while until we click and we're clicking at a good time, so we just have to keep rolling and playing together."
---
---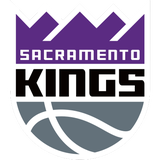 Get more from Sacramento Kings
Follow your favorites to get information about games, news and more
---