National Basketball Association
National Basketball Association
Bucks 93, Bobcats 88
Published
Feb. 21, 2010 5:05 a.m. ET

John Salmons is fitting in perfectly with the Milwaukee Bucks.
Acquired from Chicago on Thursday, Salmons made a key late steal and scored 19 points to help the Bucks beat the Charlotte Bobcats 93-88 on Saturday night.
His late-game heroics came one day after he hit the winning 3-pointer in the Bucks' 91-85 victory over Detroit.
``Obviously, it's an understatement to say he's helped us in these two games,'' Bucks coach Scott Skiles said
Salmons added seven assists and five rebounds.
``I've got to give a lot of credit to my teammates,'' he said. ``They've been helping me out, telling me where to go on the court. I'm still adjusting and still trying get used to things, but everything is going well so far.''
Salmons said on his late-game steal, Bobcats' star Stephen Jackson just lost the ball.
``It always comes down to defense at the end of the games,'' Salmons said. ``Down the stretch, it's about stops and rebounds.''
Brandon Jennings also scored 19 points, and Andrew Bogut added 18 points and 13 rebounds in the Bucks' fifth win in their last seven games. The win pulled the Bucks within one game of Charlotte for the eighth playoff spot in the Eastern Conference.
Bogut said Salmons has been a great addition to the team.
``He's been a proven scorer in the NBA and we know what he's capable of and that's why we traded for him,'' Bogut said. ``He knows how to make plays, just look at the steal at the end of the game. That's really a four-point play and put the game away for us.''
Trailing by as much as 20 points in the third quarter, Charlotte fought back to cut it to 86-81 with 3:29 left on Tyrus Thomas' dunk. Jackson scored on a layup to make it 86-83 with 2:21 remaining
Jennings missed a layup with 38.6 seconds remaining, but Gerald Wallace was called for a foul on the rebound. Carlos Delfino hit one of two free throws to give the Bucks an 87-83 lead. Salmons then stole the ball from Jackson and was fouled. Salmons hit both free throws to put the game away.
Jackson led the Bobcats with 35 points, and Thomas had 12 points and 11 rebounds.
Jackson said on the late play, he was tired and just lost the ball.
``We used so much energy to get back that the last few times we kind of ran out of gas, I know I did,'' he said. ``I was trying to set up a step back shot. Gerald told me I had him on the first move, but fatigue just had me lose it
Bobcats coach Larry Brown said his team just fell too far behind.
``We got a little angry and they got us out of what we were doing and they played great,'' Brown said. ``When you have to fight uphill so much, you've got to be perfect. We didn't make enough shots.''
Bogut said he was not surprised the Bobcats made a run.
``Larry Brown teams are always going to play hard and get back in the game,'' he said. ``But we kept our poise and made some key plays and were able to get a very big win.''
NOTES: Bobcats center Tyson Chandler missed his second straight game because of a sore left ankle. ... Bogut's first-quarter block of Jackson's jumper gave him a blocked shot in 19 consecutive games, the longest current streak in the NBA. ... Wallace was whistled for a technical foul in the second quarter after getting hit under the basket with no foul being called. He had to be pushed away from referee Derrick Stafford by Brown.
---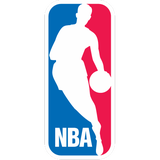 Get more from National Basketball Association
Follow your favorites to get information about games, news and more
---