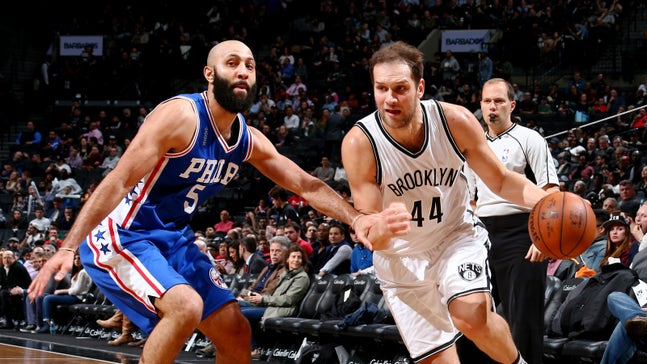 Bojan Bogdanovic had the most random 40-point game of the season
Published
Mar. 16, 2016 12:22 a.m. EDT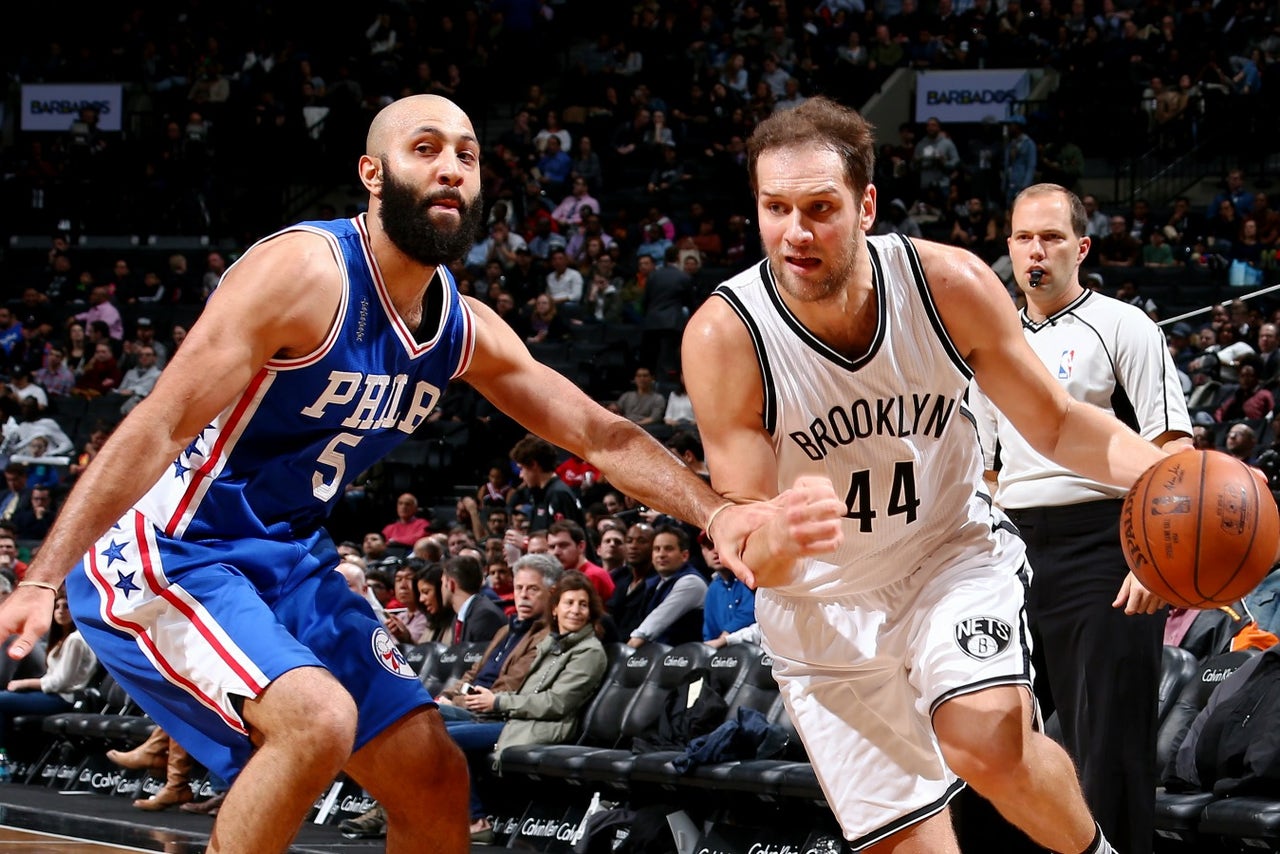 Heading into Tuesday's action, 18 players had scored 40 or more points in an NBA game this season.
Among them, 12 were All-Stars, and four could've been if healthy (Blake Griffin) or if the voting had turned out different (Damian Lillard, Kemba Walker and Reggie Jackson). You can view the full list here.
The only two "random" players on the list were J.J. Redick and Lou Williams, though that's not an entirely fair characterization. Both are capable of putting up big nights — they're not All-Stars, but they're playing for their scoring ability more than anything else.
Brooklyn Nets second-year forward Bojan Bogdanovic became the 19th — and most random — member of the club on Tuesday, dropping a career-high 44 points on an absurd 17-of-27 shooting (4-of-9 on 3s) against the Philadelphia 76ers in a 131-114 victory.
"I started the game with a couple of easy free throws, easy buckets on the fast break. I had 15 or 17 after the first quarter," Bogdanovic said. "So I realized that tonight is maybe my night to get a career-high in the NBA.
"I tried (for 50), but then I missed a couple of shots and then I was like 40 is good too."
Check out his insane night, which marks the most points scored by a Net since the franchise moved to Brooklyn in 2012:
Before Tuesday, Bogdanovic's previous career high was 28 points against the Orlando Magic last season. There's always the caveat of, "It's the Sixers," but no one saw this coming.
44 for No. 44. Makes sense.
The Associated Press contributed to this report.
---
---