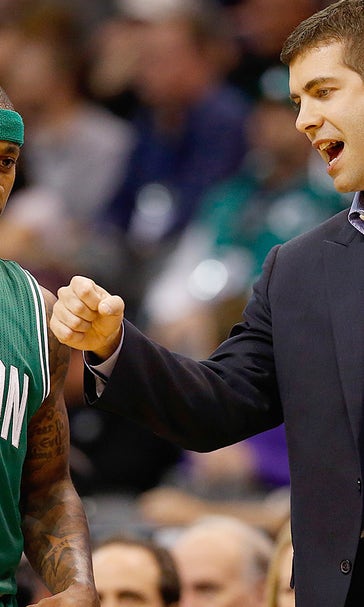 Beware, NBA: 5 reasons the Boston Celtics' future is blindingly bright
October 29, 2015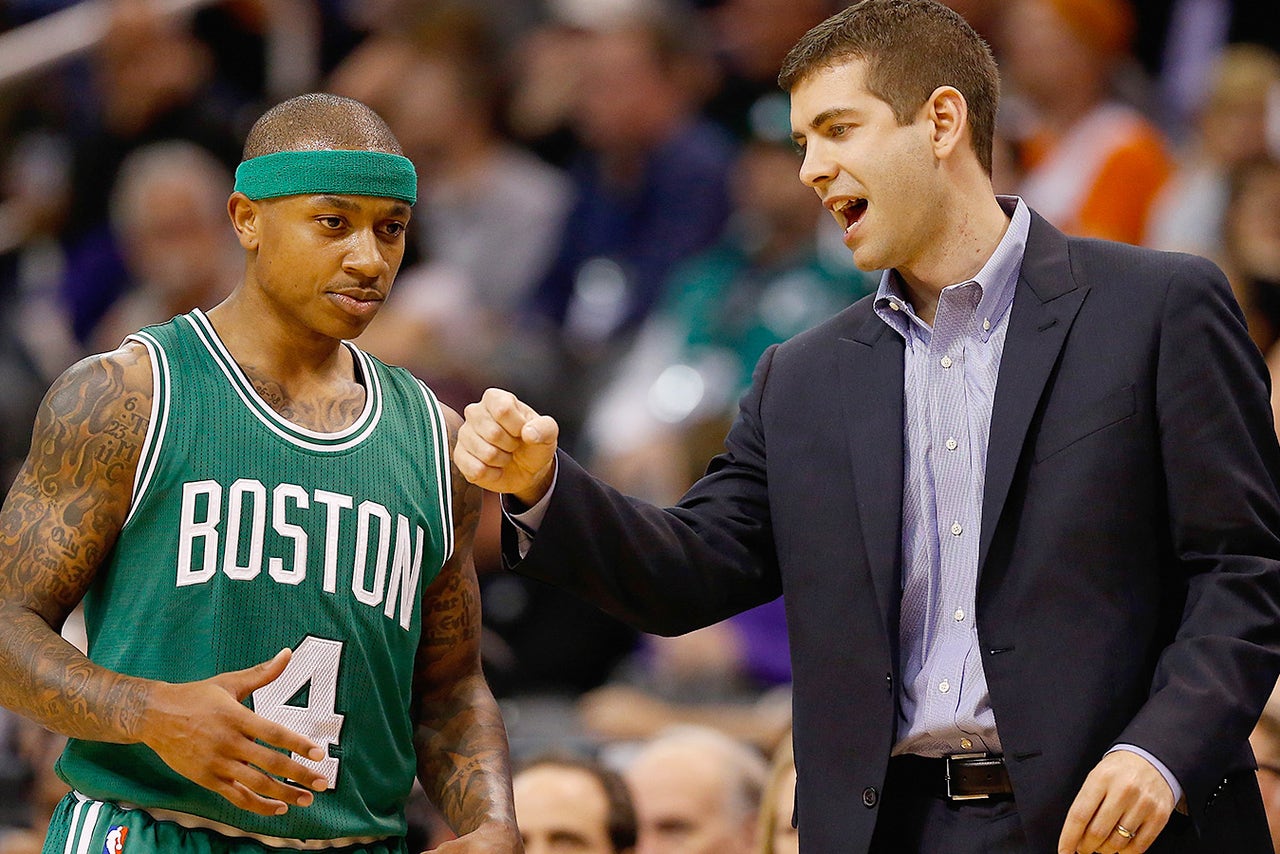 Excluding the small handful of teams that are realistically gunning for this year's NBA title, few organizations are in a more admirable spot — both in the long and short term — than the Boston Celtics.
On the court, they're a young, multi-faceted organism that's fully embraced the league's pace-and-space era. Off the court, they're eternally flexible, with tradeable contracts, valuable assets and draft picks due from some, ahem, really bad teams.
This is a team packed with versatile pieces improving by the day, hard workers up and down the roster who have bought into the values of head coach Brad Stevens' progressive system. The Celtics also run ocean deep, with some reserves who could start for of other teams. Check this out:
Not convinced? Here are the five aspects of the current iteration of the Celtics that should scare the rest of the NBA -- and have the Boston faithful dreaming of rings.
1. The offense is a sleeping giant with an unorthodox leader
Much of the excitement in Boston is based on last season's stellar closing kick. After the 2015 All-Star break, the Celtics matched the Atlanta Hawks with the eighth-best net rating in the entire league. They went 20-11, and only the Hawks and Golden State Warriors were more active in moving the ball, as measured by how many baskets came off of an assist.
Boston soared beside some impressive company, even though the key to its offense was 5-foot-9 reserve castaway Isaiah Thomas. Thomas was a one-man offense much of the time for the Celtics, as he's been in previous stops with the Suns and Kings.
This season, from opening night, he'll have some help. Marcus Smart is expected to leap forward in his second season, and flashed an improved understanding on how to break defenses down in the pick-and-roll throughout the preseason.
They swapped Gerald Wallace for David Lee, an undeniable all-around upgrade. Lee gives Boston the big-man scorer it didn't have a season ago, someone who can catch a pass rolling to the basket and either attack the rim, move it to an open shooter or fire up a jump shot. He'll make life easier for Smart, and provide decent contributions on the glass, too.
2. The roster is stacked from top to bottom
The Celtics rotation (which could stay fluid throughout the entire season) is adaptable to almost any circumstance. They can play traditional, with size in the frontcourt, a wing and two guards. They can go small, adopt an up-tempo style and fire up threes off quick screen-and-roll action every time down the court.
Their players create problems. Kelly Olynyk is seven feet tall, can draw opposing bigs outside the paint and make nifty plays off the dribble. Minus the height differential, same goes for Jonas Jerebko, who played three different positions for the Celtics after they acquired him at last year's trade deadline. Avery Bradley said he plans to shoot at least 40 percent from behind the three-point line this season (he shot 52.4 percent in the preseason), and Jae Crowder is a walking Batman utility belt on defense.
The entire ensemble is fun and tough. They also play in the flimsier Eastern Conference, which obviously helps; it's only natural for them to build off last season's success.The Celtics lost the ever-reliable Brandon Bass, but replaced him with Amir Johnson, an advanced metrics darling who finally gives them the rim protection they've desperately needed since Kevin Garnett and Kendrick Perkins departed. Johnson's ability to play both frontcourt positions means the Celtics can slot him at the five and surround him with four shooters. He shot 60.5 percent from the field in the preseason, but his defensive intangibles will impact the Boston's bottom line more than anything else.
3. There's a monstrous defense taking shape
One of the biggest reasons Boston can scrape at even the most optimistic projections (like, we're talking 50 wins, according to some models) is its defense. In the preseason, Boston allowed only 89.1 points per 100 possessions — second best in the league. The Celtics close out on three-point shooters, make solid rotations all over the floor and are tenacious defending the pick-and-roll. Johnson should finally provide the paint presence they need, and Stevens will have fun rolling out lineups that can switch every screen without skipping a beat.
Too often, basketball fans chalk up success or failure on defense to effort. But modern NBA defenses require much more than simply "wanting it" more than the next guy. A high-revving motor helps, but players need to be intelligent and decisive in their actions. And in turn, they need a coach who can put them in the right spots. The schematic part of Boston's defensive ascent is already in place, thanks to Stevens. Now, the talent can flourish.
4. Brad Stevens is about to become a household name
Speaking of Stevens, he ties it all together while giving his guys a nightly schematic advantage. It's hard to game plan for the Celtics because they refuse to lock themselves into a singular identity. They shift based on the opposition and will experiment with unpredictable lineup combinations on a weekly basis. Maybe no coach is better at squeezing the good from his players and masking their weaknesses. Here's what Stevens recently told SB Nation's Paul Flannery about his coaching philosophy:
But everybody else has great strengths otherwise they wouldn't be in this league. They do something at such an elite level that they're in the league and on our team. So, find those. Bring them out together. Figure them out together. All play the right way on one end and cover for one another and then support one another and let the chips fall where they may. To me, it's about soaring with your strengths as a group.
Or, to put it another way: Brad Stevens is one of Gregg Popovich's favorite coaches. What more do you need to know?
5. The right people are making the decisions for Boston's future
The narrative surrounding the Celtics for so long is that they haven't been able to find a star — and stars are necessary to win championships. This is very true, but even though nobody thinks they can win a championship this season, Boston is already good enough to make elite squads sweat. There's very little margin for error in a 48-minute cage match with Bradley, Smart, Johnson, Crowder and everybody else.
Still, the Celtics could use one more piece. Fortunately for Boston, theirs is a front office that isn't afraid to shake things up on the fly. Danny Ainge always has his eyes on upgrading the roster, especially if a star like Paul George, DeMarcus Cousins or Derrick Favors becomes available. True, that might be wishful thinking. But the NBA landscape can change in the blink of an eye —just ask the Houston Rockets, Oklahoma City Thunder and James Harden — and the Celtics are in possession to take advantage.
In Boston, the path to a championship is getting clearer by the day, one rugged possession at a time. It could take some time before the Celtics get there. But there's a lot of reason to be optimistic that they eventually will.
---
---