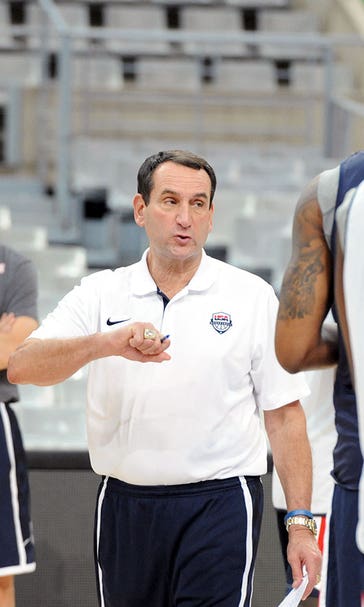 Basketball World Cup is a big deal, says U.S. coach Mike Krzyzewski
September 10, 2014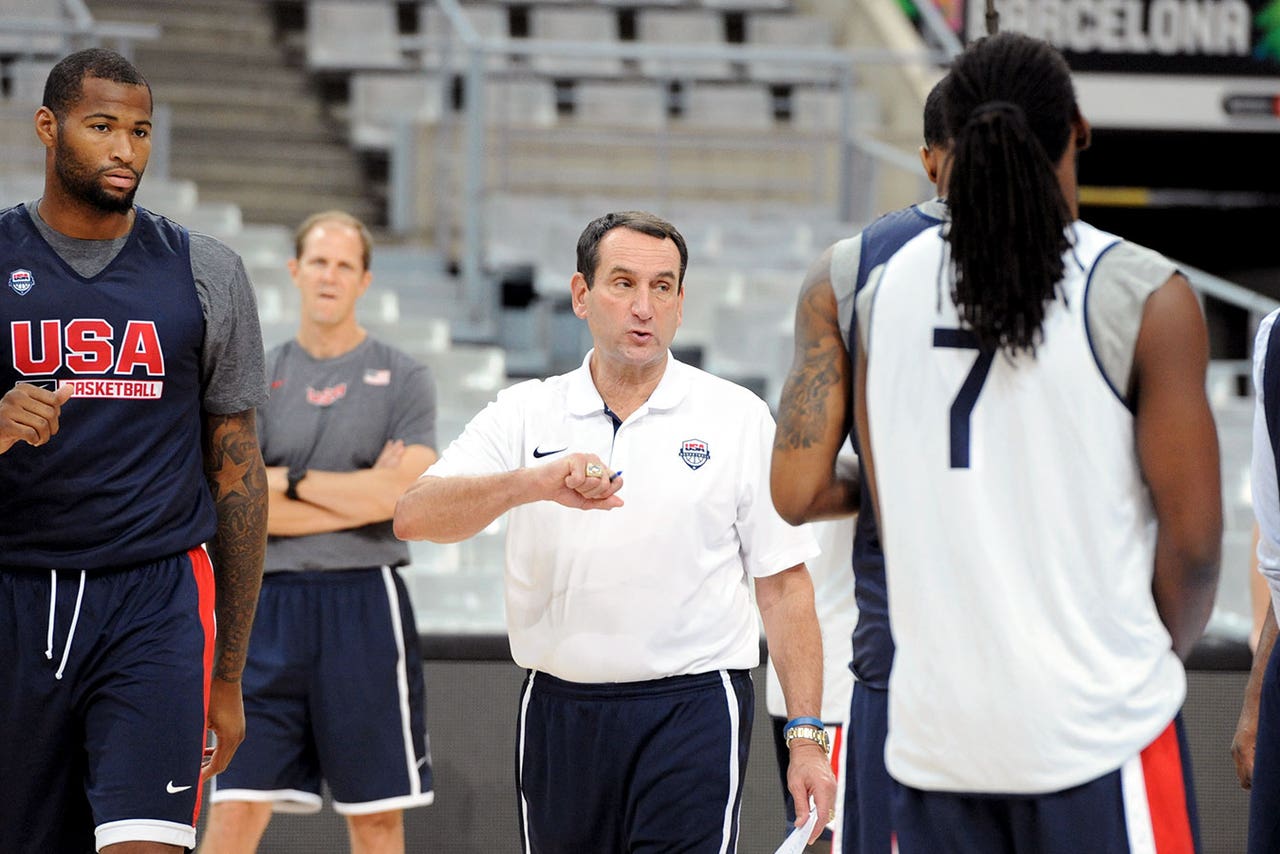 The name was changed to sound more like soccer. The date was changed to get away from soccer.
Basketball's World Cup, of course, will never be soccer's.
The question is whether it's as important as the Olympic basketball tournament, which has always been more popular in the United States.
''To the basketball people of the world, this is the event,'' U.S. coach Mike Krzyzewski said earlier in the tournament.
''Remember, the Olympics is every sport, so you've got a bunch of people who are excited about swimming, track, all the events, and you put them together and it creates this spectacle that basketball is a part of.
`Basketball's not a part of this event. Basketball is the event and there's a big difference and we've learned that.''
The U.S. team is two victories from repeating as champion of the former world basketball championship for the first time. The Americans face Lithuania on Thursday night, with the winner advancing to the gold-medal game on Sunday in Madrid.
Lithuanian fans will pack the Palau San Jordi in green, just as they would for the Olympics or any tournament involving their beloved basketball players. But red, white and blue isn't as easily spotted unless looking at the bench area, with American fans simply not as passionate about the event.
So it wasn't a major surprise in the U.S. when Olympians like LeBron James and Carmelo Anthony never considered playing this year, or when Kevin Durant and Kevin Love changed their minds after committing.
But James Harden, who played on the Americans' gold medal-winning team in the 2012 Olympics, said he never considered pulling out.
''This is a great opportunity for me. I'm a young guy, so I'm just taking all this with the flow,'' Harden said. ''You don't get the opportunity to compete for your country. This is a dream come true, so I'm definitely seizing the moment and I'm having a great time.''
FIBA wants it to be bigger. Basketball's governing body, which calls the World Cup its ''flagship event'' in nearly every press release about it, has already announced plans to move off the current four-year cycle by taking off 2018 and returning in 2019. That means no more fighting for leftover attention in the same summer as soccer's World Cup.
It will expand from 24 to 32 teams and serve as the qualifying tournament for the 2020 Olympics. Qualification for the World Cup will be accomplished through a similar format as soccer's, with teams playing home-and-away games against teams in their zones in 2017-18, replacing the regional qualifying tournaments currently in place.
What that might do to increase interest in the U.S. remains to be seen, especially since the NBA has already said it won't release players for games during its season.
''Well, in the case of basketball, there's no question that the Olympics has been historically a bigger event,'' NBA Commissioner Adam Silver said before the tournament. ''Basketball has been an Olympic sport since the 1930s, so the World Cup, just renamed from the world championship of basketball, is still developing into a world-class event.''
It's reached that point internationally, as Krzyzewski knows from coaching the Americans in the world championships four times. And it would get plenty of headlines in the U.S. if the Americans lose Thursday to a longtime rival and basketball power.
Harden says he's glad he made the trip, noting he's having as much fun in Spain as in London.
''I'm having a good time with these guys,'' he said. ''We're playing for a gold medal, so this is a great opportunity for each and every individual to represent not only ourselves and our families, but our country.
''So we take it to heart and we're going to go out here and compete and play for one another.''
---
---