National Basketball Association
National Basketball Association
Announcer Craig Sager returns from leukemia to NBA sideline
Published
Mar. 5, 2015 12:52 p.m. ET

CHICAGO (AP) Craig Sager returned to his familiar spot on the NBA sideline Thursday after being treated for leukemia.
The sideline reporter worked the Chicago Bulls' victory over the Oklahoma City Thunder for TNT, 11 months after he was diagnosed with leukemia.
''I'm 60 yards shorter off the tee, but I feel good,'' Sager told The Associated Press upon his arrival at the United Center.
Best known for his outlandish outfits, Sager wore a red, black and gray plaid jacket and matching Nike shoes that sparkled in the dark for the occasion.
''Bulls colors,'' he explained.
The 63-year-old Sager hadn't worked a game since April 10 in Dallas when he felt ill and sought treatment from Mavericks team physician Dr. Tarek O. Souryal, who had previously performed Sager's knee surgery.
With a dangerously low hemoglobin count, Sager had six blood transfusions over a 24-hour period before returning to Atlanta.
''It's not just the games. It's the people,'' Sager said when asked what he missed most in the interim. ''The NBA is such a family. I try to get there three hours before the game, talk with the ushers and the security guards, the coaches and the fans . . . I just missed the whole atmosphere. I like being there.''
Sager had a bone marrow transplant from his son Craig Jr. and spent part of his absence in isolation. NBA Commissioner Adam Silver, Spurs coach Gregg Popovich - who has had several memorable sideline interviews with Sager - and Minnesota Timberwolves star Kevin Garnett were among those reaching out in support.
Sager, a 34-year Turner veteran who said he had never missed a day of work before his ordeal, had hoped to return for last fall's baseball playoffs but had a bout of pneumonia. He is cleared to resume his usual schedule and does so not far from Batavia, Illinois, where he's from, and Northwestern, his alma mater.
''I can't say this has been any great revelation that turned me into a different person,'' Sager said. ''I've always appreciated my job. What I do appreciate more is the time I spend with my family. Now I don't pay as much attention to how far it is to the green as much as the smell of the grass and the sound of the birds around me.''
---
---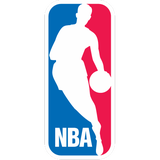 Get more from National Basketball Association
Follow your favorites to get information about games, news and more
---