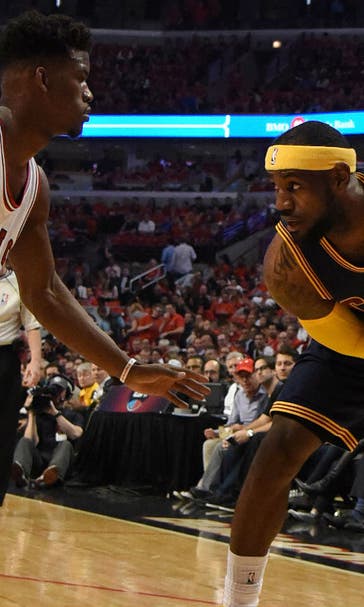 After beating Cavs in opener, are the Bulls really Finals contenders?
October 28, 2015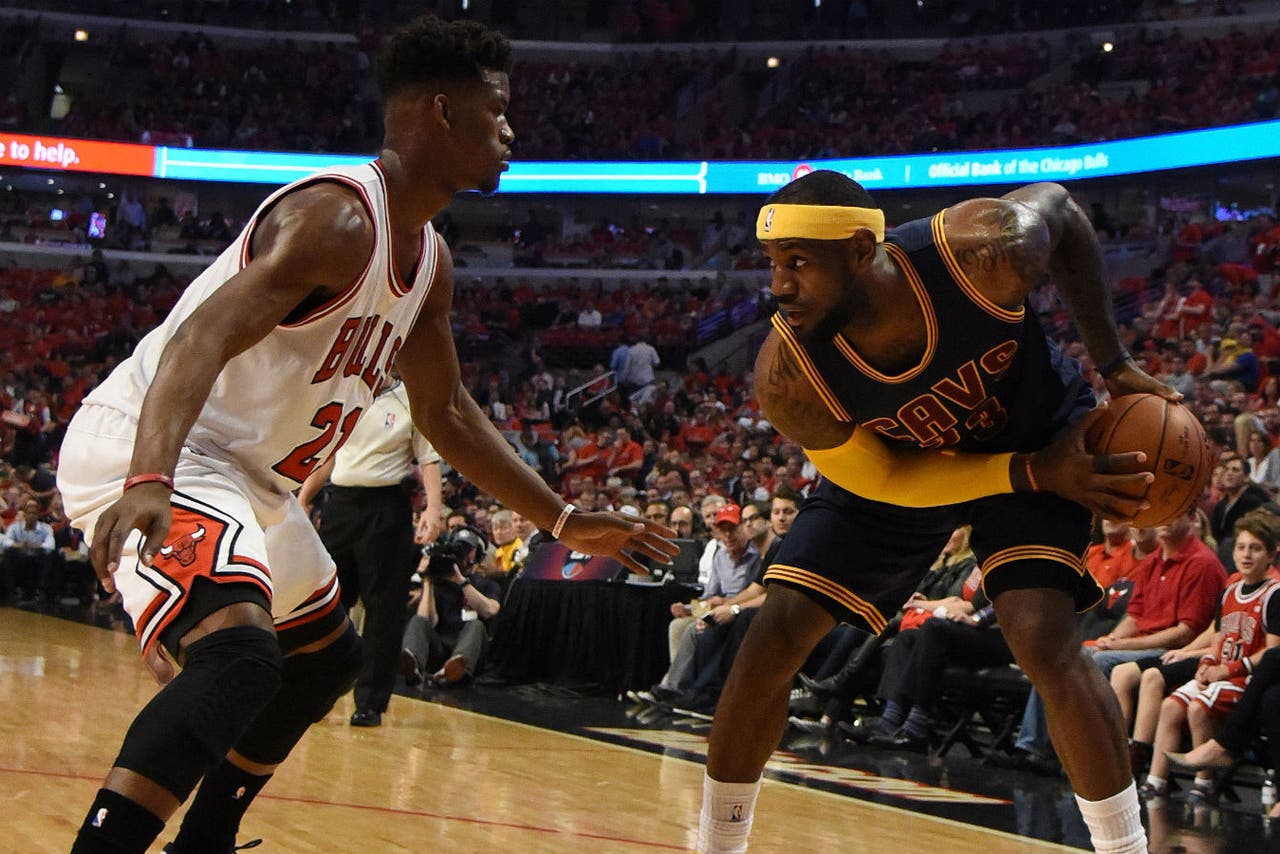 The Bulls beat the Cavaliers on the season's opening night, which is something they'll almost certainly have to do four times in the playoffs if they hope to reach the NBA Finals. 
But just how realistic is that possibility?
The Eastern Conference is viewed by most to be a two-team race between Cleveland and Chicago, with the Cavaliers being heavy favorites to emerge as its champions once again. In order for the Bulls to provide a serious challenge, they'll need to milk more success out of the same group that was in place last season, save for rookie Bobby Portis and a new head coach.
That last part may prove to be the ultimate key to unlocking the team's potential.
Fred Hoiberg has made offense the priority throughout training camp, and for a team that used to be so focused on defending with maximum effort on every single possession, it was an extremely welcome change of pace. After playing in the system for the first time in the Bulls' preseason finale, Derrick Rose was all kinds of excited, and raved about its effectiveness.
"I loved the way coach designed everything, the way the offense is run," Rose told reporters. "They've got me running downhill every time I catch the ball and I'm catching the ball with a live dribble. With this offense it's a lot of openings and gaps. With the way we shoot the ball and the freedom we have to shoot the ball, it's like you can't help off anyone; if someone has it going we're to keep feeding them. We're going to play off matchups.
"There are a lot more (driving) lanes," Rose explained. "It's so many opportunities to drive or so many opportunities to shoot my mid-range even in transition; it's open. I've just got to get used to playing this way. I know that might sound crazy, but playing in a (deliberate) system for three or four years kind of got me out of my rhythm.
"Whenever I see lanes I'm driving," Rose said. "As soon as I step up, I'm hitting whoever is open and just trying to play basketball. I love the way the offense is. Coming down we're not thinking about what we are running. Coming down, start with a pick and roll and then that pick and roll opens up everything else."
And Rose isn't alone in his praise for Hoiber's system. Jimmy Butler had a similar level of enthusiasm, when discussing the new system at the grand opening of Jordan Brand's 32 South State retail space this past Saturday. And after watching Chicago outmatch Cleveland on Tuesday, Butler's comments seem prescient:
"It's so different now," Butler told FOX Sports. "Preseason went well, a lot of guys learning the system. A lot of focus on offense, and when you focus on offense you do lose a little on defense.
"There's just so much freedom," he continued. "The spacing's a lot better, the movement — we play a lot faster. Especially when Derrick's out there on the floor with us. And then you've got the freedom to take whatever good shot is given to you on offense. I think that plays into the strength of a lot of our guys. We have a lot of guys who can really shoot the ball, so it makes everybody's job a lot easier."
We saw a lot of this against the Cavaliers, and it's easily the most remarkable takeaway from the season opener. There was an urgency to push the ball up the floor, no matter who came up with it -- Nikola Mirotic even did it a couple times, and at 6'11", he's not exactly known for being an elite ball-handler. But seeing him do this almost instinctually was a good sign that the majority of players have already adapted to the new change of pace.
Despite the encouraging initial result, everything isn't perfect just yet. Pau Gasol, who regained his All-Star form in his first year with the Bulls last season, struggled to fit in on that end of the floor, and finished just 1-of-7 from the field with two points in 32 minutes. He remained engaged, however, and also finished with six blocked shots, the last of which came against LeBron James and sealed the victory for the Bulls. 
We haven't even gotten to the shuffling of the lineups, which has left Joakim Noah on the outside looking in, at least to begin the season. He played just 17 minutes off the bench on Tuesday, but was able to focus solely on defense during his shifts while grabbing nine rebounds during that short amount of time to prove he remains capable of effectively cleaning the glass. 
There are indeed a lot of positives to take from Chicago's opening night performance, and from the players' glowing remarks of the new system in place. The Cavaliers were missing key players, of course, and if guys like Kyrie Irving and Iman Shumpert are back with the rest of a fully healthy Cleveland squad, they'll remain the favorites to come out of the East when that time comes.
But if things keep evolving in Chicago, the sky may indeed be the limit for these Bulls. Tuesday night was a heck of a start.
---
---