National Basketball Association
National Basketball Association
76ers 115, Nets 90
Published
Apr. 2, 2011 3:44 a.m. ET

Elton Brand endured a serious shoulder injury, a yearlong frosty relationship with his coach and calls that he was a bust and trade bait to get to this point.
As the confetti guns blasted at the final horn, the inevitable celebration was a reality: Brand and the 76ers are going to the playoffs and they don't care what elite team is up first in their bracket.
Brand had 21 points and seven rebounds, and Philadelphia clinched a playoff spot with a 115-90 victory over the New Jersey Nets on Friday night.
''Now, the fun starts,'' Brand said. ''Let's see how good we can be.''
Thaddeus Young scored 22 points, Jrue Holiday added 17 and Andre Iguodala had 14 to lead the Sixers back to the postseason after a one-year absence. The Sixers won 27 games last season under Eddie Jordan and a long rebuilding process appeared on the horizon.
Enter coach Doug Collins. He came out of the TNT broadcast booth to shape the Sixers into winners again. The Sixers have gone 37-23 since a 3-13 start and can finish with a winning record for the first time since 2004-05. Philadelphia hasn't won a playoff series since 2003.
''We want to keep winning,'' Collins said. ''We want to see what we can do.''
Collins has cemented himself as a favorite for coach of the year.
His grandchildren are fixtures at the postgame press conference, putting a smile on Collins wider than after any victory. One of the toddlers bounded out of the locker room, dressed in a Holiday jersey, dribbling a basketball yelling in delight. Former major leaguers Rick Sutcliffe, Collins' neighbor when they lived in Chicago, and Aaron Boone listened as he described the pride he felt in watching his team continue to play hard after the dismal start.
''Did I think we could be where we are now? I wasn't sure, but I sure hadn't given up hope,'' Collins said.
Brand is set for his first playoff series since he played for the Clippers in 2005-06. He signed an $80 million, five-year deal in the summer of 2008 as the expected missing piece that would turn the Sixers into contenders. Instead, he missed most of his first season in Philly with a shoulder injury and didn't play in their playoff loss to Orlando.
The power forward, who had a falling out with Jordan, gets his chance now with a Philadelphia team currently owning the No. 6 seed in the Eastern Conference.
''If there's anybody who's about Philadelphia, it's E.B.,'' Collins said.
Brand entered with a team-high 14.7 points - a minuscule average for a leading scorer on playoff team, but good enough for them to play meaningful games in April.
''We have loftier goals now that we're in,'' Brand said.
The Sixers will likely play Boston or Miami. A roster led by mostly 20-somethings has a soaring confidence heading into the postseason.
Nets coach Avery Johnson called Young, one of the top sixth men in the NBA, the Sixers' MVP. It'd be tough to argue against the power forward who has blossomed under Collins. He's scored at least 21 points in each of the last three games and was on the receiving end of the play of the game in the third.
Iguodala hooked a pass in transition to a streaking Young for the alley-oop and an 80-59 lead. Lou Williams hit a 3 on the next possession and the rout was in full blast.
Iguodala sparked the Sixers with a 12-point first quarter. He shook off left knee tendinitis and hamstring woes to have his best all-around season. Against the Nets, Iguodala got his points early, then let his teammates handle the bulk of the scoring. He also had seven assists.
Brandan Wright had 15 points and 11 rebounds for the Nets, who lost their fifth straight game.
''I saw it coming in shootaround. I saw it in their eyes,'' Johnson said. ''We haven't had many bad practices, but today we were in a fog.''
The Sixers wiped out the Nets in the first half with strong shooting (54 percent) and only three turnovers. By the fourth, the garbage-time minutes turned into a dunk contest for the deep reserves. That group included opening night starter Jason Kapono and 2010 No. 2 overall draft pick Evan Turner. Turner has been buried on the bench and is not expected to play much in the postseason.
Turner was drafted to team with Holiday for a backcourt that would help lead the Sixers back toward respectability.
Unlike Turner, Holiday has done his part. He had seven assists and six rebounds, and his sharp shooting had the Sixers at the 60 percent mark from the floor deep into the fourth quarter.
It was another awful night for the Nets. Deron Williams scored only four points in 23 minutes.
''I've been proud of them all year, but not tonight,'' Johnson said.
Notes: Nets F Kris Humphries sat out with a sprained ankle. ... The Sixers had winning records in each of the last four months (December-March), their longest streak since the 2000-01 season. ... Mario West became the 22nd player to play for the Nets this season, according to the team. New Jersey's record for most players used in a season is 23.
---
---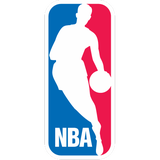 Get more from National Basketball Association
Follow your favorites to get information about games, news and more
---