'You couldn't write a better story'
June 30, 2011

For Dale Earnhardt Jr., summer trips to Daytona International Speedway framed his childhood memories.
As a young man, Junior found the beach turned into a playground for him and his buddies.
"This is such a fun town, and we would come in on the off-weekend before the race and, man, we would have a blast partying up and down the strip and hanging out in the bars and stuff all day long next to the beach," Earnhardt. "It was just so much fun, and that's not the way it is anymore, but that is a whole different story."
After his father, Dale Earnhardt, was killed on the final lap of the 2001 Daytona 500, this racetrack would never hold the same distinction. Daytona will always be the track where Dale lost his father, others lost a leader, and friends and fans lost a favorite driver and seven-time champion.
While the sport began its healing process the following week with Steve Park's win in the No. 1 Dale Earnhardt Inc. Chevrolet at Rockingham Speedway — and then Kevin Harvick's victory two weeks after that in what had been the No. 3 Chevrolet — there was not a victory that was more cathartic than Dale Earnhardt Jr.'s victory in the 2001 Pepsi 400.
"Of course it was at that moment, I was in a really good place emotionally and personally," Earnhardt said. "It had been a tough year and had been tough on a lot of people around me, a lot of my family and a lot of my close friends. A lot of my father's close friends.
"It was a very difficult time, and I didn't daydream early. I didn't daydream about coming in and winning that race. I just wanted to come here and race. I just wanted to race; do my job and go to the next race. I didn't ever see what happened coming."
Tony Eury Jr., who had been Junior's car chief at Dale Earnhardt Inc., said the win "was everything" and a turning point for the employees at that juncture in the company's history.
"That was a big steppingstone in the company to let it go as far as it did," Eury Jr. said. "We worked really hard, and there was a lot of work in both cars. At the time, Michael and Dale Jr. were working extremely well together, then you felt like the car had been ripped out from underneath you. To come back here and take a swing back at Daytona, it was a pretty big feeling; like they took something from us, now we had taken something back for them."
Eury remembers that Junior elected to come to Daytona the week before the race "to get his bearings right and concentrate on what he needed to do and not thinking about his dad." Earnhardt surrounded himself with friends and attempted to make the experience as normal as it could be.
Once he jumped in the race car, there was a sense of calm.
"We showed up to the race track and the car was fast," Earnhardt said. "I just jumped into the car for the race and went around there. I was running about halfway through the race, and I remember thinking that we'd led a lot and we were really fast.
"That was when it dawned on me that I might win; that I could win the race. Then I started getting nervous and anxiety about it. Anytime I get a glimpse of hope that something is going to go right, I start to freak out. But it all worked out."
For Michael Waltrip, who finished second to his then-teammate Earnhardt, the 2001 Pepsi 400 is "the biggest" race of his career — despite his personal pair of Harley J. Earl trophies for winning the Daytona 500 in 2001 and 2003.
"Of all the post-race celebrations and feeling of excitement, enthusiasm and drama, it had it all," Waltrip said. "As I was preparing to return here, I was determined that I was going to win. I was going to get revenge on this place for what had happened in February that year. I was very focused and very determined to win that race.
"We were running alright, pretty good and upfront, but nothing special. Late in the race, I slid through my pit trying to pick up a few spots and lost a bunch. In that last run, I think Junior went from sixth to first, and I think I went all the way from 26th all the way to second. I'd never driven any better. I never made any moves likes I made that day — as many of them in a row that worked — and I found myself right on his bumper as we were coming to the checkers."
On the final restart, there were six laps to decide the finish. Earnhardt lined up sixth and Waltrip restarted in 14th place, but quickly cut through the pack. Waltrip knew he could have had the opportunity to pull out of line and take the point, but he made the decision to get behind the No. 8 Chevrolet and push Junior to the finish.
"When I got to second — I had a huge, huge run," Waltrip said. "Elliott Sadler was pushing me. I knew I could pull out easy and I was wanting to, I was determined to, I was all about winning this race. When I got there to (Earnhardt), I didn't pull out; I just pushed him. I rode around for a lap right behind him thinking this was it."
As Earnhardt and Waltrip crossed the finish line, the fans lit up and no one left the building. There seemed to be a sense of relief that emanated into the stands and throughout the garage.
"It made me happy to see that happen for that whole team," Earnhardt said. "A lot of things happened, not just my win; I don't want to put my win on a pedestal among all the great things that a lot of people did that would have brought a little closure to the situation.
"If my win was a part of it, it definitely helped me. I think it helped some people in my family. My dad's sisters and brothers had mentioned that it was a really neat moment for them. It is what it is. We had an awesome car, and you couldn't write a better story."
While Waltrip acknowledges that "a lot of people had gotten a lot of joy out of seeing Harvick winning in Dale's car and Park winning in Dale's car," this win was personal. He wasn't looking for a therapeutic victory; Waltrip was looking for revenge on the track that took his friend — and to race well for the owner who believed in him enough to offer a second chance.
"I looked at it as, 'By gosh, we're going to get this place,'" Waltrip said. "It was unbelievable, totally unbelievable. If you watch the YouTube, on the last lap, it's the most amazing racing that has ever been here — four-wide. There was just a glob of cars, and I was able to fight my way through that mess and drive to Dale Jr. He had done the same thing — to get around those guys to win. It was the most special moment in my career — and you don't even get a trophy for second."
Once the Nos. 8 and 15 DEI Chevrolets rested on the front stretch, Earnhardt and Waltrip celebrated atop their cars, then joined below in a memorable embrace.
"That was more fun for me than emotional, because I was pulling down into the grass there and the team came running, and I saw Michael's car, and it was fun to do it with a friend," Earnhardt said. "It is just fun to be with a friend. It is just fun to be celebrating with people, and the more the merrier. Bring Michael on, bring his team on, the RCR guys — everybody. Michael had a big part in helping me win that race, being my drafting partner, and he wanted to be part of the celebration, which he had every right to come on down in there.
"It was a big moment for the whole company. Anytime we were successful that year, we all sort of silently, consciously appreciated whoever in the company made that possible to keep carrying us through the rest of that year. When (Steve) Park was winning and Michael was having success that year, everybody was so appreciative of each other for just trying to keep it going."
Once the euphoria began to fade, the emotions caught up with Waltrip again. While he executed an electrifying performance, Earnhardt Sr. was not there to share the moment.
"I never went to bed that night," Waltrip said. "As happy as I was in the infield hugging Dale Jr., after the race, that night was truly hard on me. When I got back to my bus, we had another couple of glasses of the wine and celebrated with the team and with (former wife) Buffy. When everybody left, the way I felt came back. It didn't fix a thing. It was just a great moment. I was hoping that it had gotten rid of a bunch of haunting feelings, but it didn't. Now, 10 years later, it's one of the single most important memories of my life.
"Ten years down the road, having two Daytona 500 trophies is pretty cool, but if you just live in the moment of what everything felt like whether it was the All-Star race or the first Nationwide race or the two 500s, nothing compares to how I felt that night. Nothing in my whole career. If it wasn't for having two daughters, nothing in my life has ever been like that — ever."
For Eury — who carries on the tradition at JR Motorsports, Junior's Nationwide Series operation — there's still the desire to build a program that Earnhardt Sr. could take a sense of pride in — especially when the teams come to Daytona. There's no doubt at Daytona they'll be racing with more than just a simple purpose.
"Every time we come down here, it's like, Daytona is a race in itself for that reason," Eury said. "I get up for this race. That's why the 3 car was so special for me last year. Any race that's in Daytona is special to me for that reason.
"It gets easier. Time makes things easier, definitely. I drive home from work every day, and I pass where I know he's at, so it still bothers me to this day. You'd be crazy to say you don't miss him. But every year you come down here, it gets easier."
---
---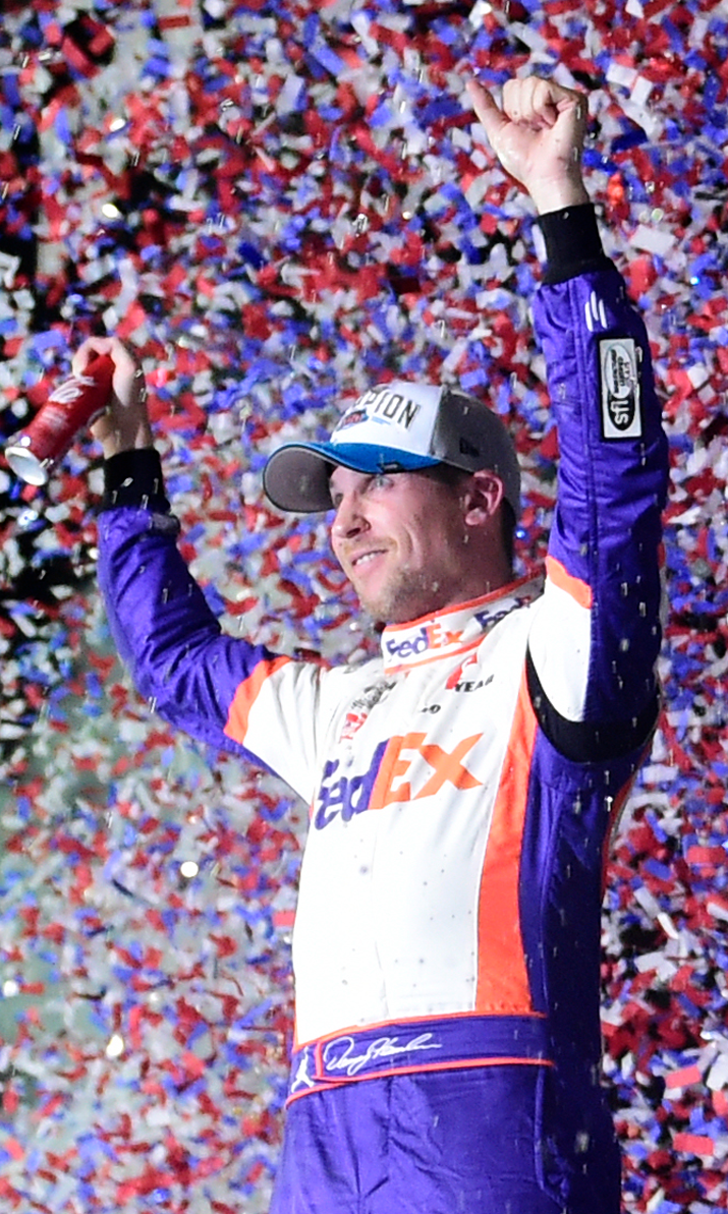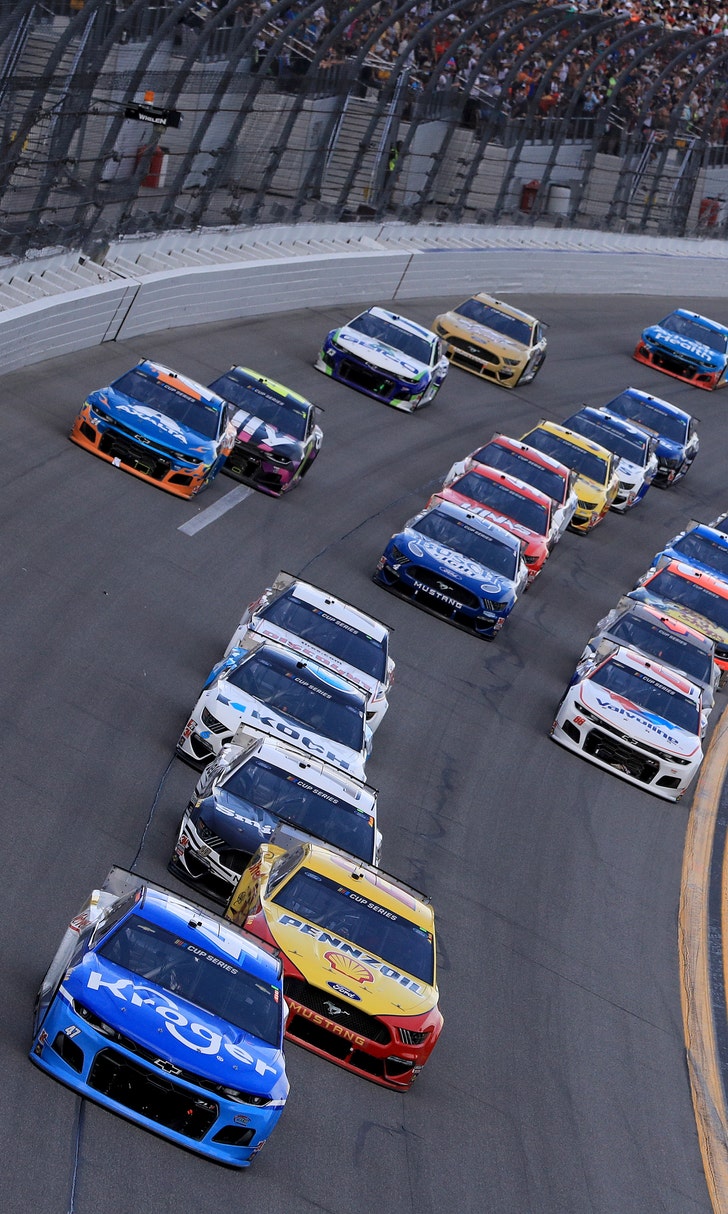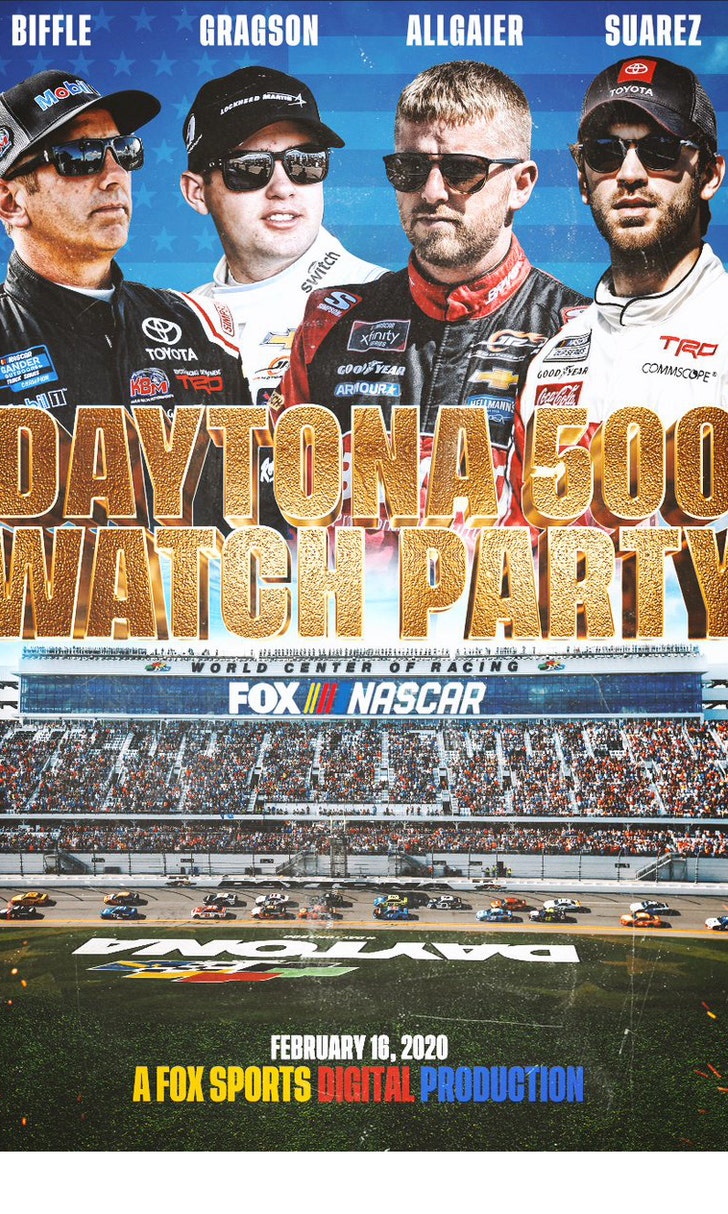 The Daytona 500 Watch Party!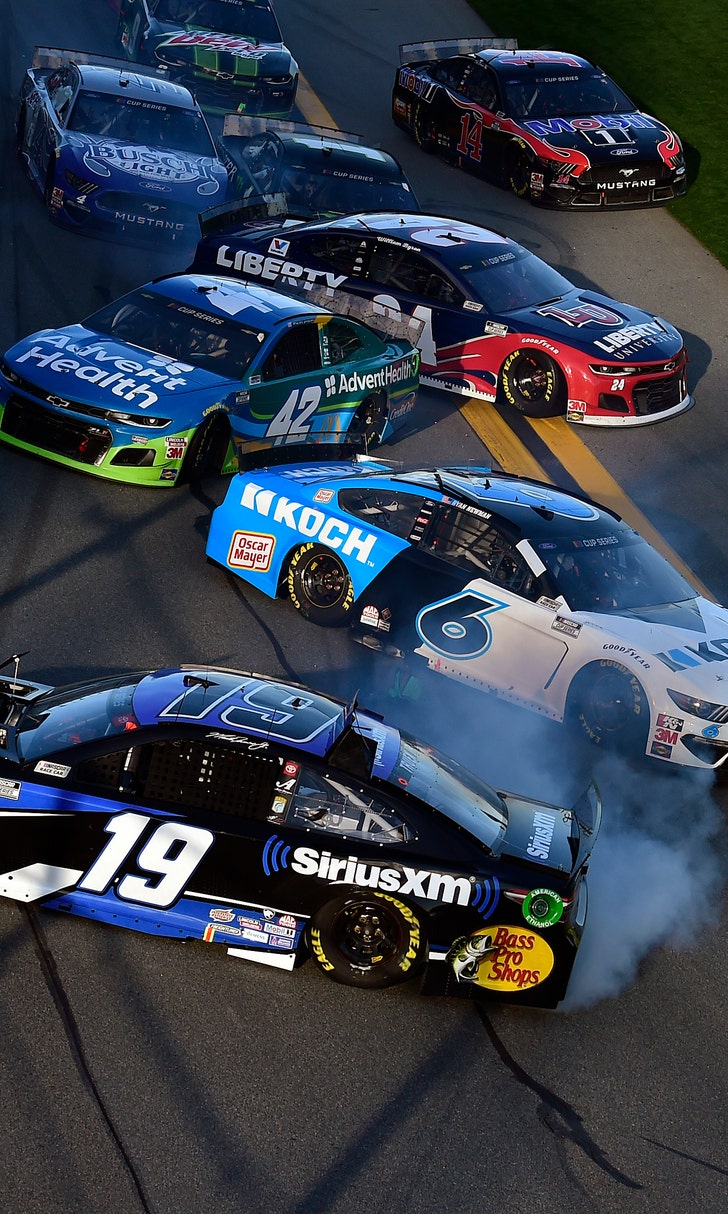 The Numbers Game At Daytona