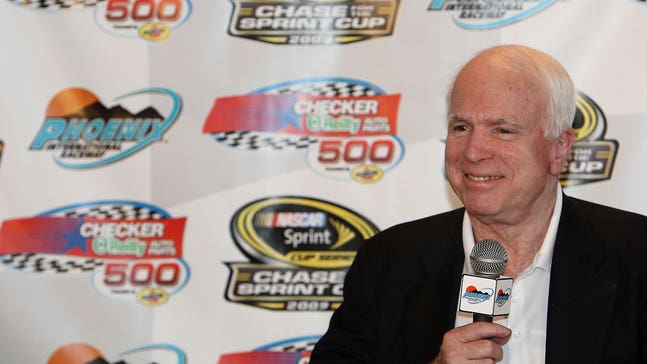 U.S. Senator John McCain to serve as Phoenix grand marshal
Published
Oct. 30, 2015 11:30 a.m. ET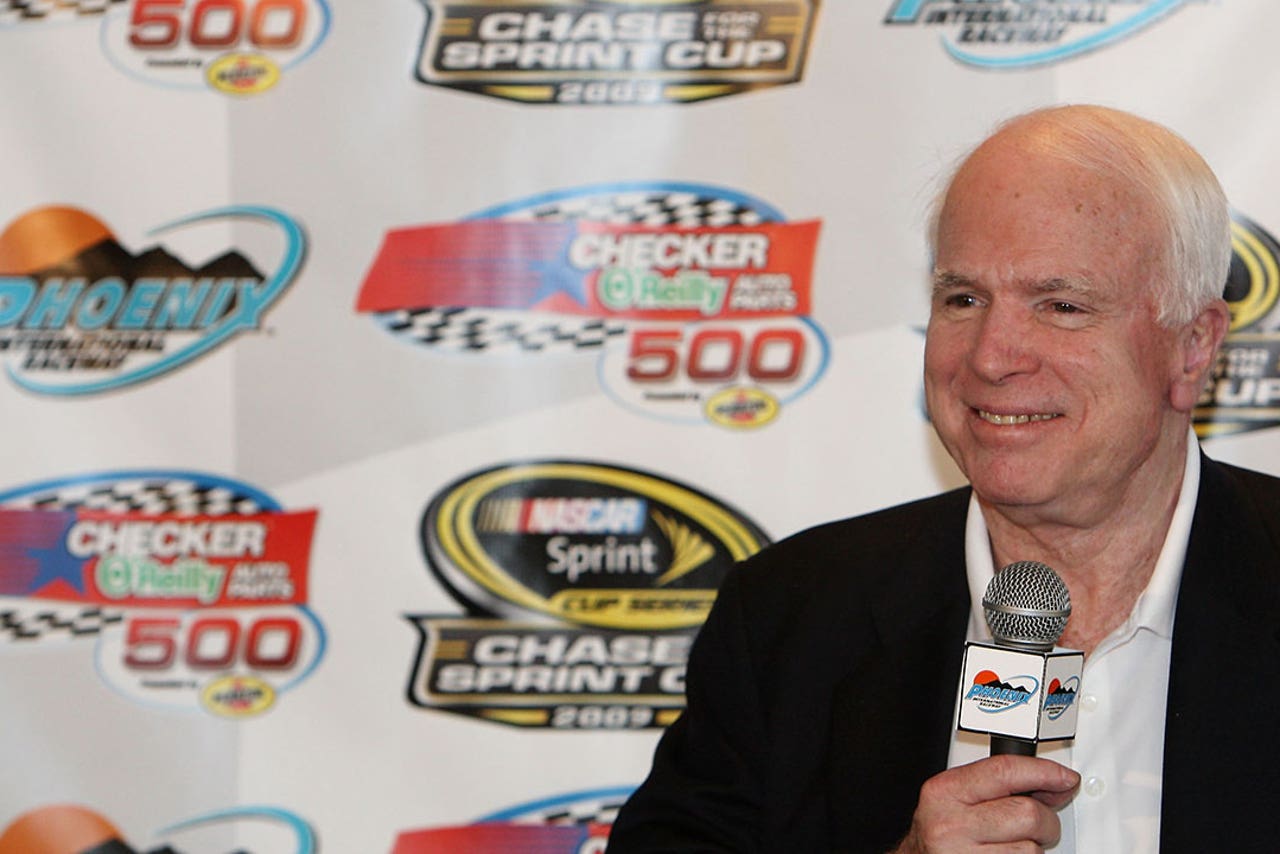 When the NASCAR Sprint Cup Series field fires engines for the Chase elimination race at Phoenix International Raceway, it will do so under the command of United States Senator John McCain.
The decorated Vietnam War veteran and longtime Congressman has been named the grand marshal for the Quicken Loans Race for Heroes 500, the final race in the Eliminator Round of the Chase.
This is not Sen. McCain's first venture to NASCAR, though. He served as the grand marshal for the April 2006 Sprint Cup race at PIR, attended the 2007 Coca-Cola 600 at Charlotte Motor Speedway and the Sept. 2008 race at New Hampshire Motor Speedway.
With the final four spots in the championship battle being determined after the PIR race, excitement is building. The track announced grandstand seating for the race is officially sold out, while general admission along the Hillside remains available.   
---
---