NASCAR Cup Series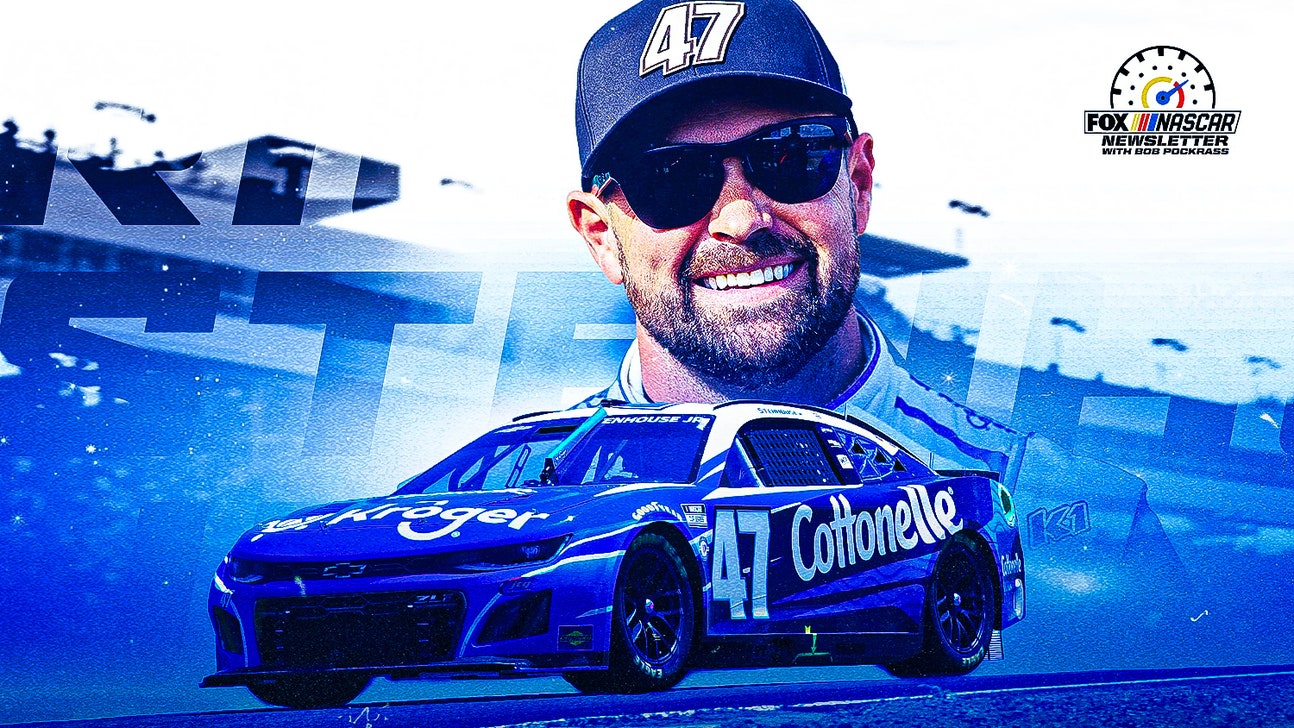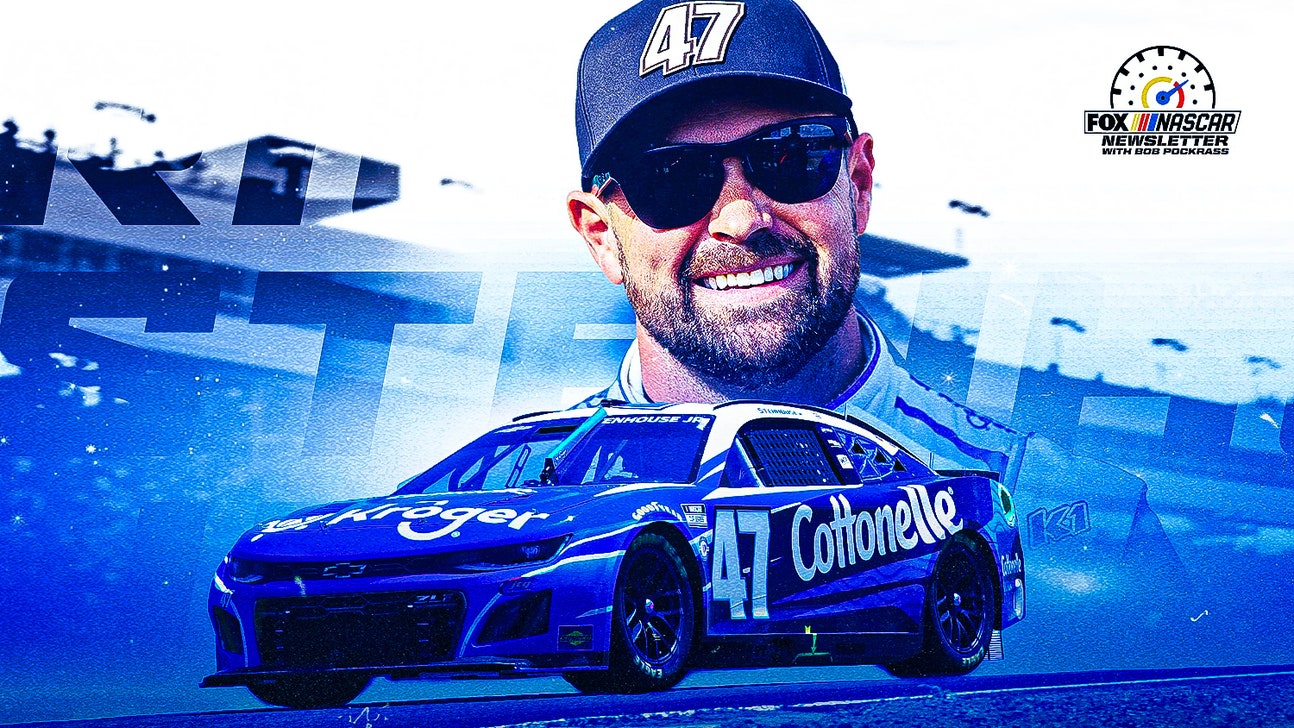 NASCAR Cup Series
Ricky Stenhouse Jr. 1-on-1: On displaying Daytona 500 trophy, prepping for playoffs
Updated
Aug. 3, 2023 9:07 a.m. ET
Ricky Stenhouse Jr. has enjoyed a relatively breakout season, starting with the first race of the year and continuing throughout.
He won the Daytona 500 for his third career victory in his 365th start. But then he and his JTG Daugherty Racing team guided by crew chief Mike Kelley — Stenhouse's crew chief for both of his Xfinity Series titles — have continued to post some of his best results in years.
Stenhouse, who once drove sprint cars for Tony Stewart before transitioning to NASCAR, talked with FOX Sports about life as a Daytona 500 champion, driving for a single-car team, the turnaround this season and returning to Daytona later this month for the regular-season finale.
How is Daytona 500 champ life?
Looking for more NASCAR content? Sign up for the FOX Sports NASCAR Newsletter with Bob Pockrass! 
It's been nice being introduced as a Daytona 500 champion, knowing that we were able to, especially that week, just represent the sport in their 75th anniversary, getting it kicked off. It's been a great season. We've had great turnouts, great crowds, great viewership. So it was really cool to kind of kick off the season as the Daytona 500 champion, being able to represent the sport of NASCAR. 
And then going forward, going to all the appearances, I get reminded every day that we won the Daytona 500, which is not a bad idea, not bad to get reminded of it. This sport is so tough. We feel like we're only as good as our last race. So it's good to have our sponsors and fans remind us that, "Hey, we won the Daytona 500 this year" because it was a long time ago. We're well into the season, and we keep our heads down and focused on each week. And so it's a good reminder sometimes.
Have you been surprised at all about how long the notoriety has lasted? Or the intensity of the notoriety?
Winning some Nationwide Series championships and things like that, I feel like that lasted for a while. But I look at the people that won the Daytona 500, and you're always a Daytona 500 champion every time they introduce you at Cup races. For me, it's unreal to be in that club. We worked really hard for that. We tried for a decent amount of time. I know there's some that have tried longer than others to win that race. So that's another thing that I'm glad we checked that off the bucket list.
If you ever see Tony Stewart, do you remind him that you won a Daytona 500?
I don't remind him that I won a Daytona 500. But going to his bus after the race, he took my ring off and was looking at it. You could tell what emotions were going through his mind and kind of how proud he was of me. I raced for Tony, and he did a lot for me in my career to get me to where I am. And you can see that he was kind of a proud dad moment there looking at that ring. He definitely said he would trade a championship for it.
Daytona 500 aside, are you more proud about what you've done since then versus what you did that day?
That's tough. I've been super proud of what our team has been able to accomplish week in and week out, looking at the tracks we struggled at last year, coming back this year to some of those tracks and having some of our strongest runs. I look at where we're at in the points right now. We went to Daytona with the goal of winning, and we accomplished that. We left Daytona with the goal of let's act like we don't have that win and make sure that we go get in the playoffs based on points. 
So right now, we're doing that. That's still a goal of ours to check that box. We'll be focused on that. Even though we're pretty much locked into the playoffs, we're still focused on that goal that we set out to do after the Daytona 500. And my guys have been doing a phenomenal job. We've got some things to clean up, but we are trying to get ready for these playoffs.
What's the difference this year? Last year, you were nowhere near really sniffing the playoffs?
We had a lot of changes this offseason. One being we got a better alliance with Hendrick Motorsports and with Chevrolet, and that has helped tremendously. Mike Kelley coming over, he's been behind the scenes since I've been at JTG and really worked hard on building this new car for JTG and knows all the ins and outs of it and all the small details that it takes to get these cars around the racetrack. 
He's a great team leader. He believes in me, believes in every single one of our guys and I feel like he gets more out of us than we think is capable sometimes. That goes a long way when we're out here racing other teams with the same equipment — yes, resources are important and information — but having the belief in your guys and then making them believe in each other goes a long ways as well.
Do you have the Daytona 500 trophy in a certain spot at home?
It's in-between basically the living room and the kitchen. So we did some updating to our house recently, and we took a lot of the trophies that I had sitting out and put those in a back room, but we definitely kept the Daytona 500 trophy front and center. We're proud of that one.
How are you preparing for the playoffs?
For me personally, I feel like I'm putting a lot of time in the gym. Eating right, just trying to make sure that I'm in the best physical shape that I can be when the playoffs start. My trainer is working me hard. He's been in our sport for a long time — he knows how our sport is and what we need to excel as an athlete. 
On the race team side, I'm going into every weekend trying to minimize my mistakes. We came back from the break, and we just didn't really have any clean races the first two or three races that we ran and that really kind of hindered us a little bit. Loudon, we didn't execute very well, but we had a really fast race car, and way faster than what we had there last year. Pocono, we had probably about the same car that we did last year. We weren't maybe a little bit better, but we executed really, really well, had really good strategy, and we got a top-10 out of it. 
And so those are the things that we need to do week-in and week-out, especially these next [four] weeks. We kind of need to get back in our rhythm of what we had before going into the break of having solid race cars, solid setups, but then not making mistakes on the racetrack or on pit road. That's really what we're focused on is the execution part of it.
The best part of driving for a single-car team?
I would say everybody in that shop is there for a couple of reasons, but there's only one driver that they're there for, and that's me. And you feel that when you walk in the building. As a driver, that feels really good. And I feel like that makes me more confident, but also maybe a little bit more pressure — they're all kind of like depending on me. When you have multiple cars, one car can run good, one car can kind of struggle and the shop is still most of the time pretty happy. 
We all go up and down together. It's tough not having a teammate to compare to, but also at the same time, on my bad days. I'm like, "Hey, at least my teammates didn't outrun me today." So there's perks. There's definitely things that you struggle with being a single-car team, but I think our guys are doing a great job.
What's the worst part?
When you are struggling being a single-car team, on a weekend, it's tough to dig yourself out of that rut. If you have a car that's not great, you can't look over at your teammate and see exactly what they have or have those good, close meetings to figure that out. We have some alliances. We get some info from Hendrick, which has been super beneficial for us this year. When we're in a really bad spot, we can lean on those guys a little bit, which has been nice.
You go back to Daytona this month. What are you looking forward to the most? 
It was kind of a whirlwind after the race. So I felt like everything was kind of chaotic. Everything went by really fast. So it'd be nice to just kind of get back and relax in Daytona a little bit. We'll go check out our [car] in the museum [where the Daytona 500 winning car is put for a year]. ... I've never been in the Daytona speedway museum. I want to go check that out. I have a really good reason now. But then also try to defend our turf. We won there and we want to win again. We've won the summer race before and it'd be cool to go into the playoffs with another one.
What To Watch For
There are four races left before the playoff field is set and there are some drivers who need wins who can look at Michigan and possibly be optimistic.
Kevin Harvick won this race last year — the sixth time he has won a Cup race at Michigan.
In that race a year ago, Bubba Wallace had one of the strongest cars at a track where he has triumphed in the truck series.
When it comes to Michigan, you also can't rule out fuel mileage for a team possibly taking a chance for the win.
Thinking Out Loud
As I mentioned in Monday's newsletter, I didn't expect Jimmie Johnson to be a unanimous selection to the NASCAR Hall of Fame. He is still racing and some feel a driver should be fully retired before being inducted.
Four of the 57 panelists did not vote for Johnson and some social media chatter has focused on whether those four should lose their votes for not selecting the seven-time Cup champion.
While there is justifiable frustration, a panelist shouldn't lose voting privileges for the way the panelist voted. Panelists are given no parameters when voting. They can use any criteria they set.
The panelists are NASCAR and track executives, former drivers and crew chiefs and media members. They were selected for a reason — their history in the sport and their perspective. That should be enough for them to keep their vote.
By the way, I voted for Jimmie Johnson and Chad Knaus on my Modern Era ballot and they both are part of the 2024 class. I voted for A.J. Foyt on my Pioneer Ballot. Donnie Allison was the panel's selection for that ballot.
Weekly Power Rankings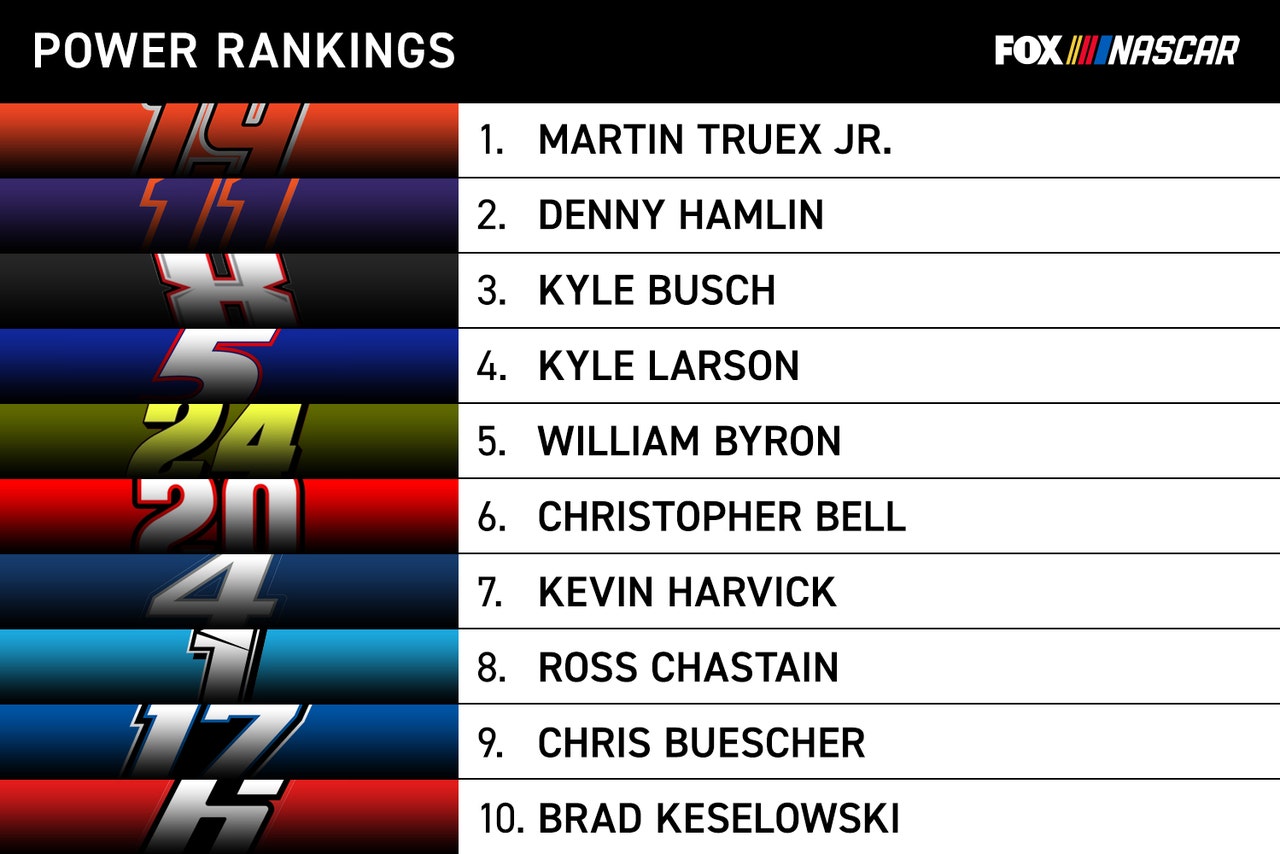 They Said It                                                                       
"I'm definitely not trying to sink it into the Atlantic. Big progress." —Chris Buescher after his Richmond win on changing his thoughts about the track
Bob Pockrass covers NASCAR for FOX Sports. He has spent decades covering motorsports, including the past 30 Daytona 500s, with stints at ESPN, Sporting News, NASCAR Scene magazine and The (Daytona Beach) News-Journal. Follow him on Twitter @bobpockrass, and sign up for the FOX Sports NASCAR Newsletter with Bob Pockrass.
Top NASCAR stories from FOX Sports:
FOLLOW
Follow your favorites to personalize your FOX Sports experience
---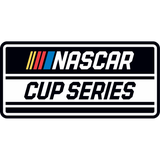 Get more from NASCAR Cup Series
Follow your favorites to get information about games, news and more
---