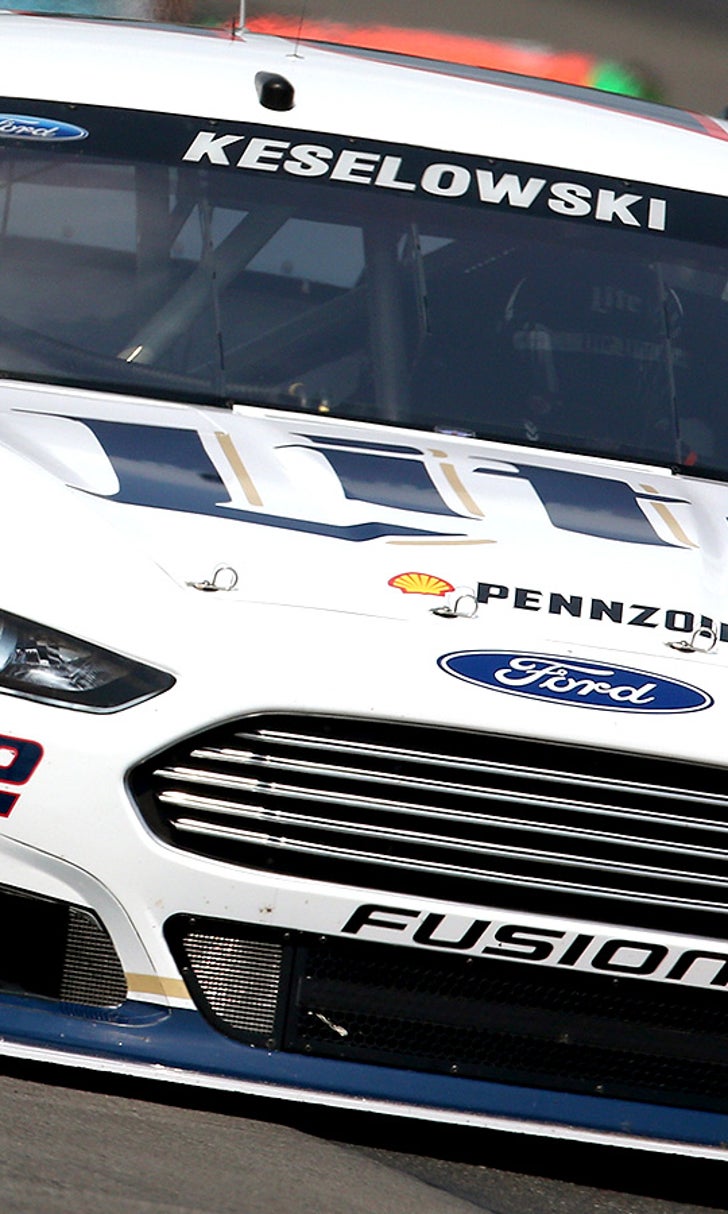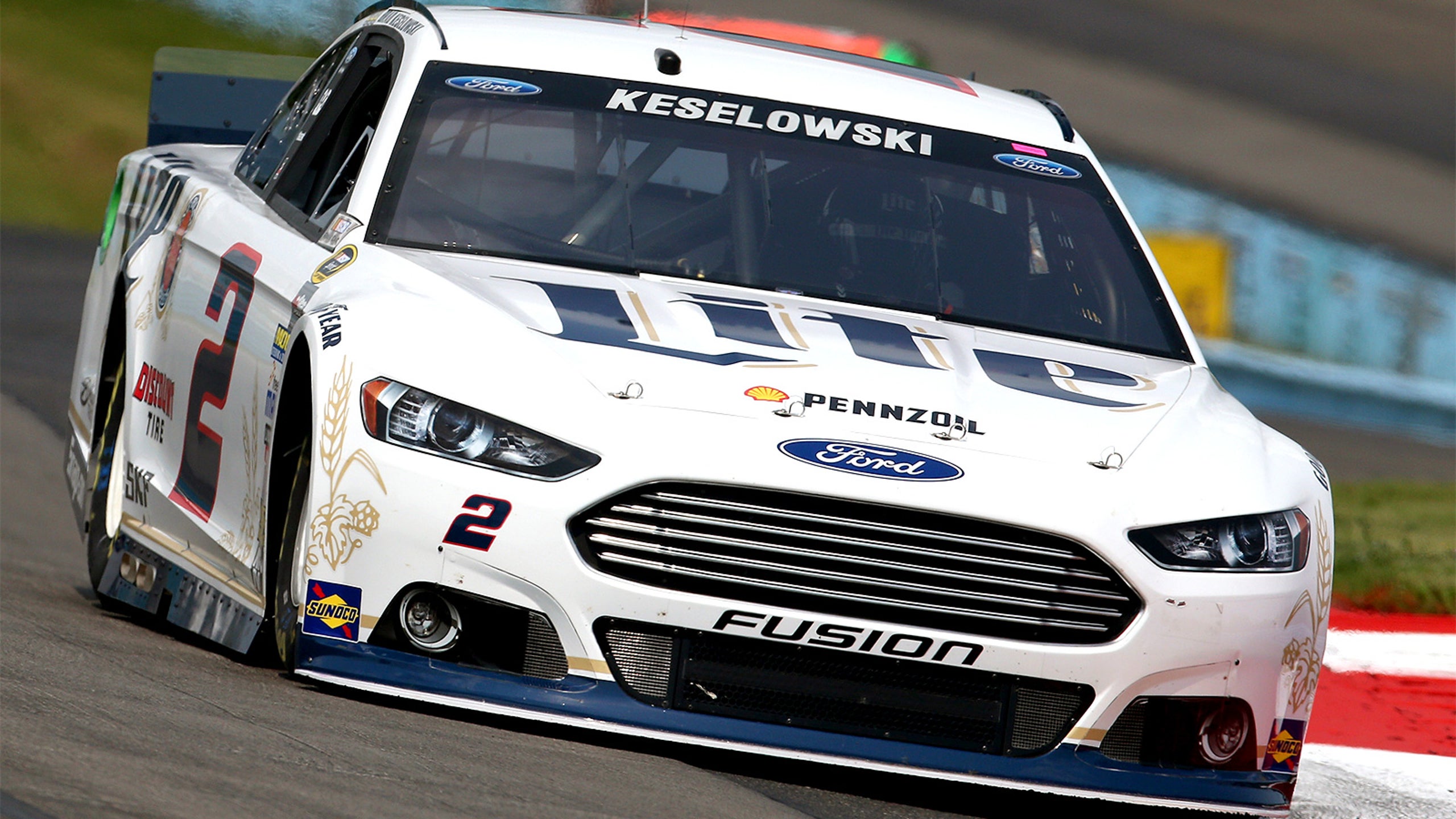 No more second fiddle: Keselowski wants to win Cup race at WGI
BY Joe Menzer • August 9, 2014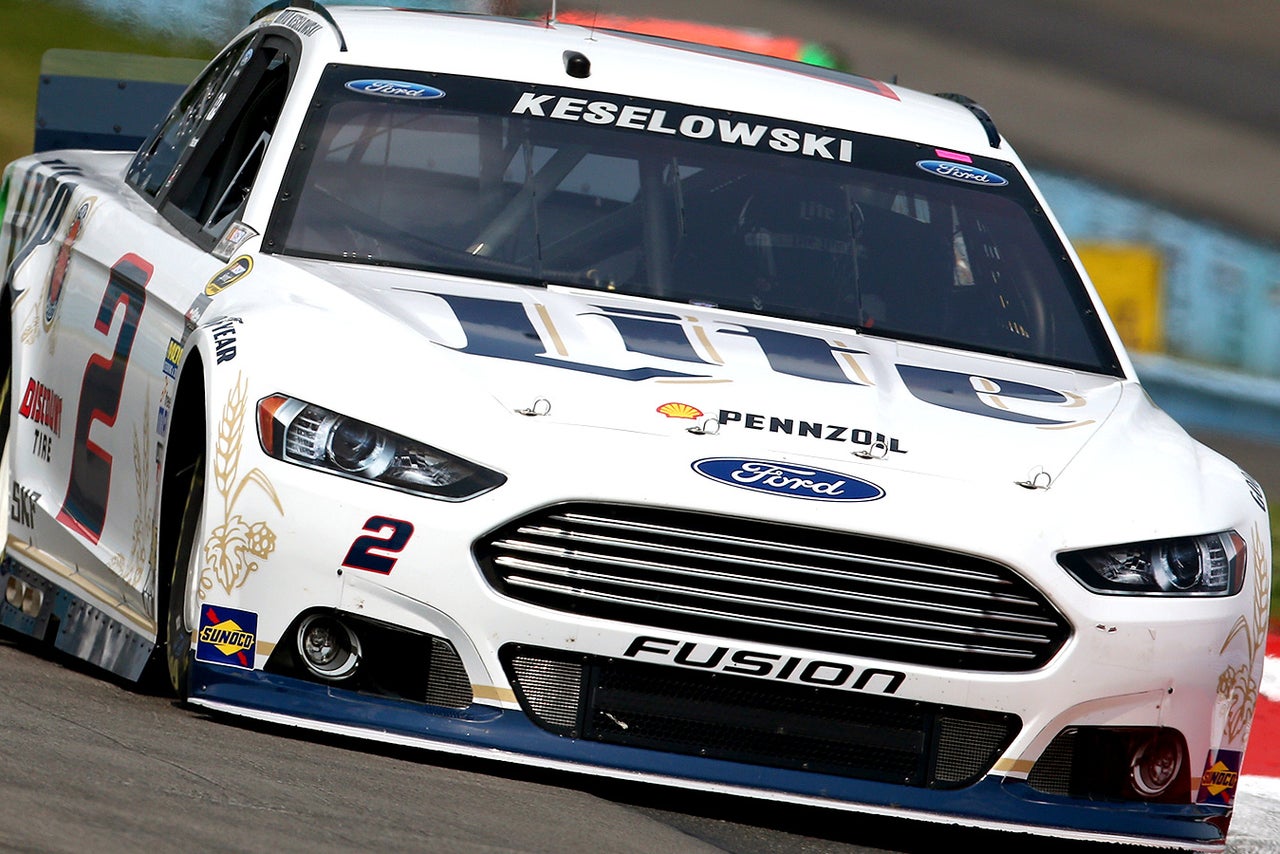 Brad Keselowski knows all about making strong runs in Sprint Cup races on the road course at Watkins Glen International.
He simply would like to experience what it feels like to celebrate in Victory Lane after one of them.
"We have had some great races at Watkins Glen," said Keselowski, driver of the No. 2 Ford for Team Penske. "Most of them have involved intense battles over the final few laps of the race."
The one everyone seems to remember most occurred in 2012 when Keselowski was involved in a remarkable three-way, last-lap battle with Marcos Ambrose and Kyle Busch.
Busch began that final lap leading the race and ended up finishing third. Ambrose won, and Keselowski finished second for the second consecutive year.
Busch made up for it last year, however, when he won the race --€" and Keselowski finished second yet again, for the third year in a row.
"I truly enjoy this circuit, as the layout seems to favor my driving style quite well," Keselowski said of the 2.45-mile road course. "I also like the history of the track because it's a place where many of the greatest cars and drivers of all time have competed over the years."
After also finishing second in the Nationwide Series race at the track in 2012, Keselowski did get to experience WGI's Victory Lane when he won the Nationwide event there last year. (He started from the pole and finished fourth in the latest Nationwide race, the Zippo 200 at The Glen, on Saturday).
But he has yet to break through in the Cup Series. He's hoping to change that in this Sunday's Cheez-It 355.
"I would like to add my name to the list of drivers who have won here," Keselowski said.
If so, he'll have to do it from the ninth starting position -- which was a bit disappointing for him and his team after they were the third-fastest car in the first Cup practice on Friday.
"It was OK," Keselowski said of Saturday's qualifying effort. "We didn't get to do a mock (qualifying) run in (Friday's two) practice (sessions). I don't know if it would have been any different anyway, who knows?
"We just didn't quite put all the pieces together to make it work. We had some traffic on one run and then had to do an extra run and it kept all stacking up. I feel like we are really fast in race trim, we have a lot of speed, we just need it to not fall off so much. If we can do that, we will have a shot to win."
And if he's fortunate enough to be in that position toward the end of the race, who knows? Martin Truex Jr., driver of the No. 78 Furniture Row Racing Chevrolet, warned that it's bound to get a little insane for everyone in contention come the closing laps.
"Guys will go for it," Truex told reporters after testing at Watkins Glen recently. "If you're near the front at the end and you've got a shot and you can see a chance to win, you're going to drive it in there and see what happens even if it's probably a little too far.
"This place tends to get a little crazy at the end, especially if there's a late-race caution. Restarts here are wild no matter what, just because you're going two-wide through the Esses. Especially if it's the end of the race, guys tend to try to take a little more than they give and that's what causes problems."
Keselowski just wants to be in the middle of all the craziness with a chance to finally come out on top this time. He sounded confident of being able to put himself in precisely that position.
"Team Penske traditionally has a strong package for this venue and I'm confident that we will have the opportunity to get our Miller Lite Ford Fusion to Victory Lane," he said.
VIDEO: A look back at the incredible final lap of the 2012 Sprint Cup race at Watkins Glen
---
---