NASCAR Cup Series
NASCAR Cup Series
Johnson 'getting used' to points system
Published
Apr. 1, 2011 8:57 p.m. ET

One would think that five-time NASCAR Sprint Cup champion Jimmie Johnson had nerves of steel and the experience to contend with any type of setbacks early in the season.
But even the Hendrick Motorsports driver admits that he was concerned when he fell into a points deficit earlier this season. Facing his 13-race winless streak, well that was less concerning despite the fact that it nears his career-long stretch of 19 races without a victory.
With a new points system in place, drivers were separated by just one point position to position, with an additional bonus point for leading a lap and another pair for winning a race.
So when he fell back a few points, Johnson found himself a little baffled by what it would take to get back into contention quickly.
"We've climbed up a lot in the points," said Johnson on Friday at Martinsville Speedway, site of Sunday's Goody's Fast Relief 500. "That's really one of our first goals after Daytona and then we had some troubles there at Vegas and it just looks so daunting there in the points when you drop a lot; with the new points system, it's tough to make it up. I've been very happy to be up in the top five and hopefully we can get some distance between us and 10th as time goes on here."
Johnson admits it was difficult to shift from conventional wisdom to real math when looking at the standings after those early races.

After all, things are quite a bit different this year.
"When you're 20 (points) out or something, you're first reaction is, 'That's not bad' 20 out is the way I've always known it. A few spots, lead a lap, you're golden," Johnson said. "Now you look at it and say, 'Wait a second.' One point to lead a lap, one point for a position, that's 20 points and real tough to make it up in a week. So it's just trying to come to grips with how it works out. If you're 20 down, you're really a couple hundred out or something.
"So, it's just getting used to that format. So, I guess the reaction between the two thoughts is 'Whoa, I'm in trouble.'"
Not anymore.
Johnson and crew chief Chad Knaus have rallied from that 27th-place finish in the season-opening race at Daytona International Speedway. He has three finishes of third or better in the four races since that time and is now fifth in the standings.
Now, he's looking for a win.
Stunning as it sounds, Johnson has never gone more than 19 races without a victory. His current streak of 13 consecutive races without a win is somewhat eased by the fact that he snared the 2010 championship in the midst of that stretch. And, perhaps, that he is at Martinsville helps with that as well. Johnson has finished outside the top 10 at the track only once - in his debut race here in April 2002. He has six career Martinsville victories.
"I don't think about it much to be honest with you," he said of the minor winless stretch. "Wins are all so special, even though we have 53 of them; every one of them is very special to me. So I don't really think of stretches. I do know that you get to a certain point where the questions start coming up and I think it's kind of funny that when it's 13, people have some concern that it's a long stretch. We've done a great job to put ourselves in that position, so I've got to look at the positive.
"But I feel like we're knocking on the door, so regardless of what the outcome is on Sunday, the last two weeks we've been a threat for the win. And if you're in that position consistently enough, you'll get your victories. And I've always believed by that and still do today."
---
---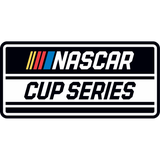 Get more from NASCAR Cup Series
Follow your favorites to get information about games, news and more
---