NASCAR Cup Series
NASCAR Cup Series
Jimmie Johnson prefers the old Chase format over the new one
Published
Jan. 30, 2015 6:02 p.m. ET

A truly strange and unexpected thing happened during the final day of the Charlotte Motor Speedway Media Tour when Jimmie Johnson was asked how he felt about racing for a record-tying seventh Sprint Cup championship in 2015.
It was pointed out to Johnson that on a day when his quest for title No. 7 should be a focus of much preseason attention, he was flying under the radar with the day's earlier news that Chase Elliott has been named teammate Jeff Gordon's successor in the No. 24 Hendrick Motorsports Chevy beginning in 2016.
"The championship seems so far away," Johnson said. "I had a shot at it last year and that opportunity came and went. It hasn't even been on my mind."
That's a surprising statement coming from a guy who won five consecutive championships from 2006-10, earned a sixth title in 2013 and was in the hunt for a seventh championship for much of last season.
Johnson later offered a simple, yet fascinating explanation as to why he isn't so concerned -- at this point -- about the championship in 2015.
All six of Johnson's titles have come under the pre-2014 Chase for the Sprint Cup format where the champion was crowned based on total points accumulated over the final 10 races. Last season, when NASCAR debuted its new elimination-style Chase format featuring three, three-race rounds followed by a one race, winner-take-all championship finale, Johnson finished a career-worst 11th in the standings after being eliminated in the Contender Round where the group of championship-eligible drivers was trimmed from 12 drivers to eight.
With the new format in place for a second year, Johnson sees no need to get too worked up about his bid to tie Richard Petty and the late Dale Earnhardt as the sport's only seven-time champions.
"Honestly, it's because of the format," the Hendrick Motorsports driver told FOXSports.com. "You can dominate the regular season. You can win the first round of (the Chase) . . . what's the first goofy name of the whole thing? What's the second goofy name? . . . and not be one of the final four at the whatever round. I'm just trying to manage my frustration throughout the course of the year.
"Why the hell start worrying now about something that's so different in how you get there? So with that in mind, the real pressure's to win a race. If you can win two, you're guaranteed in (the Chase). When you look at the year and think, 'OK, first off, I've got to walk before I run, I'm going to win two races and then think about the championship,' it just takes a ton of pressure off of you. There's no sense at looking at the end result, at Daytona -- and it's just because of the format. Now, if it was the old Winston Cup-style points system, absolutely, every race counted and it was a different environment."
When NASCAR announced last January its plans to overhaul the Chase and implement the elimination system, Johnson was initially optimistic about the how the change would affect his No. 48 team -- which is historically at its best down the season's homestretch.
"When I look at this format on paper, especially how the 10 races break down, we usually win a race in the year, we usually win at certain tracks and those tracks all give me an opportunity to transfer through the rounds when I look at my strongest tracks," Johnson said. "So the first blush when I was told about this in the fall of '13 going into the '14 season was I thought, 'Man, this is going to fit the 48 great.' I don't think we did our job as a team last year and I think that's where we got beat."
But from a selfish standpoint, Johnson still can't help but prefer the old Chase format.
"I would be foolish to like any other format than the one in which I've won six championships in," he said. "I'll be honest. Call a spade a spade."
Johnson believes that while the new Chase format doesn't suit his personal preference, it is best for the sport as a whole. And that's what he insists he cares about the most.
"I entered this new phase of the playoff system thinking I want full grandstands, I want sponsorship revenue where it was in the '90s. I want our sport to thrive and be strong," Johnson said. "I've seen stats recently that show me that this format boosted ratings, boosted attendance, (created) a lot of hype, a lot of excitement.
"I'm putting on the what's-best-for-the-sport hat. And if this is better for the sport, I'm in. I want out sport to succeed. But again, I won six championships with a different format, so I'd much rather see it go back to that."
VIDEO: Jimmie Johnson on the Charlotte Motor Speedway Media Tour
---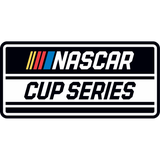 Get more from NASCAR Cup Series
Follow your favorites to get information about games, news and more
---