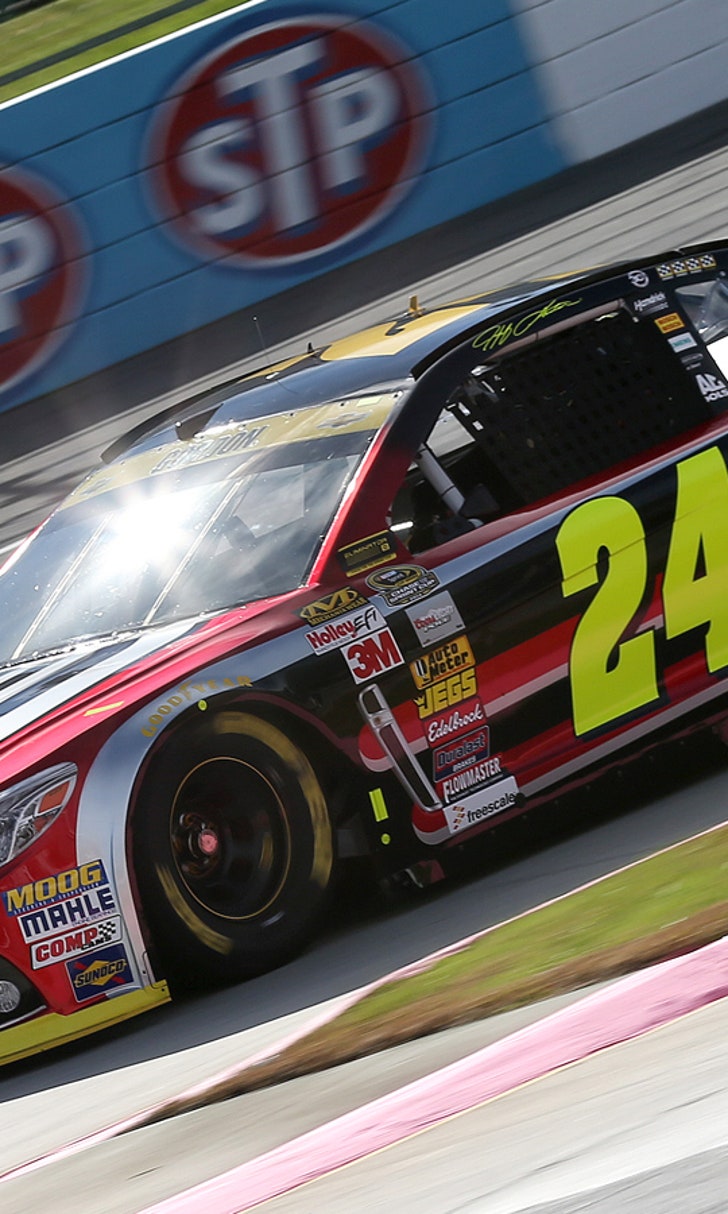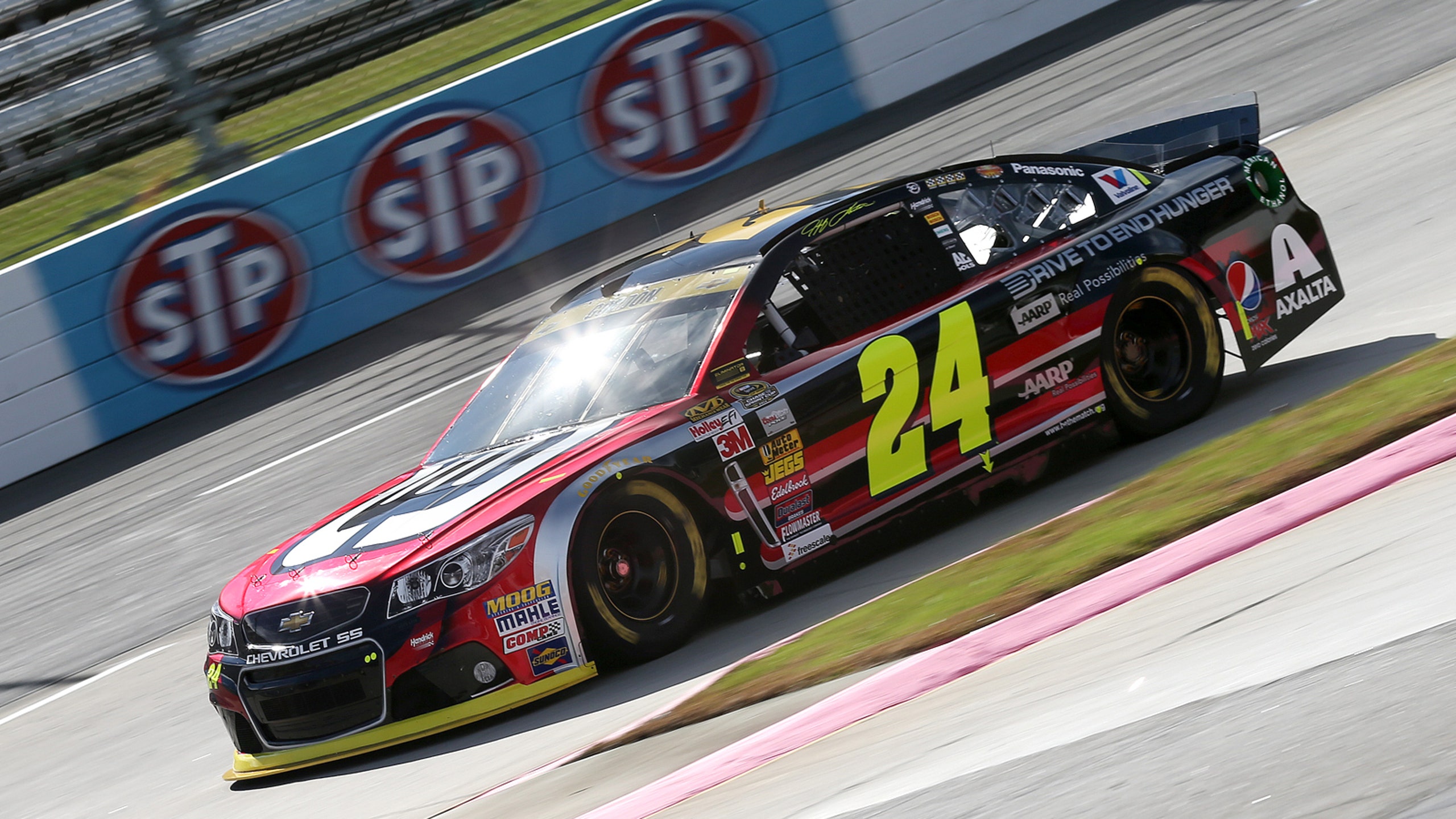 Gordon hopes to make most of being last Hendrick driver left in Chase
BY foxsports • October 24, 2014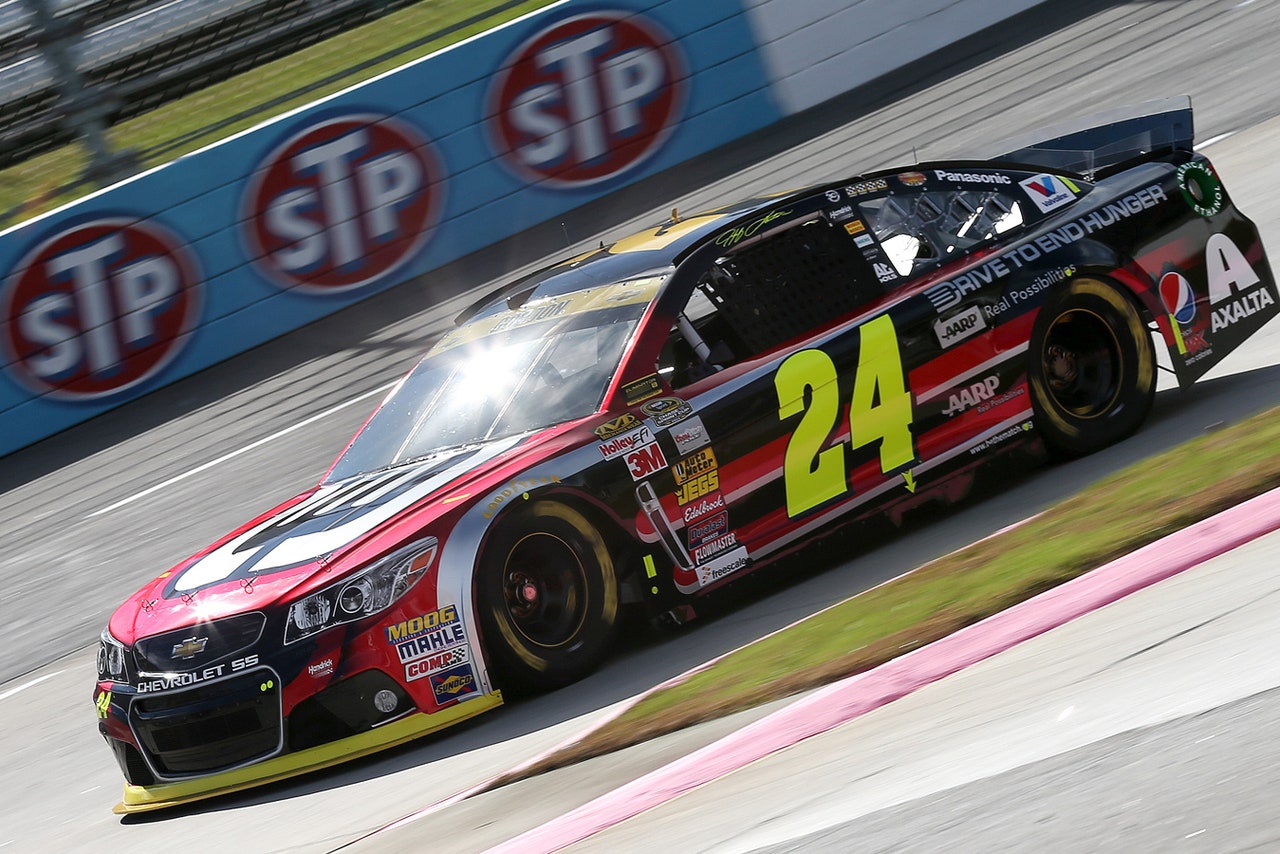 After advancing to the Eliminator Round of the Chase for the Sprint Cup, Jeff Gordon heads to Martinsville Speedway the lone Hendrick Motorsports driver left in championship contention.
A rough stretch of races during the Contender Round led to eliminations for defending champion Jimmie Johnson, Daytona 500 winner Dale Earnhardt Jr., as well as Kasey Kahne.
Although his teammates are no longer in the Chase, Gordon says they are supportive and continue to work closely together, but he does not expect them to lie over for him on the track.
"I feel like a lot of things don't change," said Gordon, who qualified 13th on Friday for this Sunday's Goody's Headache Relief 500 at Martinsville Speedway. "We always share information and work together and have our debriefs. The crew chiefs are constantly talking about set-ups in cars and how we get better as we go into each race weekend and our own theories. And I feel like that will continue.
"I think that the only difference is that we're not racing them for the championship, so how you race one another when you race for a championship obviously, every split second counts and you race one another extremely hard," he said. "And I think if those guys have a chance at winning they're still going to race hard."
Looking for his fifth championship, the driver of the No. 24 Chevrolet kicks off this crucial three-race stretch at one of his best tracks on the schedule. Gordon is the defending race winner, has a total of eight victories, 27 top-fives, 34 top-10s and an average finish of 7.0 at the 0.526-mile paperclip track. Gordon's average finish at the track is the best of the remaining Chasers.
Yet Gordon understands that if he wants to be in title contention at Homestead-Miami Speedway, this is probably his most important Martinsville race to date. However, the veteran does not believe he is in a must-win situation.
"With the way this format is; don't get me wrong, I don't feel like we're in a 'must win/have to win' situation; I think we're in a situation where this is a great track where we can win it," he said. "But getting a really good finish and getting it started off right is also almost as important. So we're very focused on this track."
Despite the impressive record at Martinsville, Gordon and his Hendrick teammates tested at the short track prior to this weekend's race. That effort seems to have paid off, as Gordon was fastest in Friday's lone practice session.
A win in Sunday's race would mean an automatic spot in the Championship 4 battling for the Sprint Cup trophy at Homestead-Miami Speedway. Although he is a four-time champion, Gordon does not believe his past experiences give him a leg up on his competition.
"My championships were won under a completely different format," said Gordon, who won his last title in 2001. "All of them were under a different format than this one, this year. So, I don't know if it gives an advantage to anybody. I think the best team that has handled pressure well and that these upcoming tracks suit them well; those are the ones with the advantage."
VIDEO: A look back at Jeff Gordon's Chase victory at Kansas Speedway
---
---