Denny Hamlin well-adjusted in Michigan
June 13, 2010

To the victor go the spoils, but in Denny Hamlin's case, it's the spoiler that has been getting the victories.
Since NASCAR replaced the wing on the new car with the spoiler, Hamlin has taken five of the 10 races, winning on a variety of tracks stretching from a half-mile to 2.5 miles.
And after consecutive wins this month at Pocono and Michigan, Hamlin said again over the radio Sunday, "All we do is win."
Hamlin's spanking of the field at Michigan was no exception. Before this race, Hamlin had led just five laps on the 2-miler, but on Sunday he held the point for 123 of 200 laps. The team had a hiccup with fuel pickup on Lap 92, and Hamlin was slow to get up to speed on the restart, but promised the team, "We'll make it up." Eight laps later, he was in the lead again.
"When you have a car as good as mine was today," Hamlin said. "It's easy to be patient."
Hamlin was so patient he extended his lead by more than nine seconds when NASCAR called a caution for debris with 18 laps remaining. Over the final 14 laps, Hamlin was still able to extend his advantage to 1.246 seconds over Kasey Kahne at the line.
"I don't like watching him drive away from me, but I wasn't surprised when he did," Kahne said. "I thought we had a really good car and really good effort by our whole team, but the 11 was just a touch better."
Pole-sitter Kurt Busch was strong early. He led 52 laps during the first half of the race, but Hamlin's car improved as the race went on.
Busch, who finished third, isn't ready to concede to the No. 11 team. He said it was just Hamlin's day.
"If you feel like you're in your race car and you're missing just a little bit, somebody is going to blow by you," Busch said. "Denny Hamlin had that today. There's times when I've had the perfect car like I did at the Coca-Cola 600 and we were able to bring it on home.
"Those Gibbs guys are doing it right now with their horsepower, their aerodynamics. They've sorted out the spoiler, it seems like. But I wouldn't say we're very far behind in any of the categories, it's just that balance you find. It's that little bit of speed that translates into a 10th of a second. Those guys have definitely found it."
Hamlin didn't start out the weekend that sporty. On Friday it took the team 30 laps to put up the 23rd-fastest lap in first practice. But Hamlin was seventh-fastest for qualifying and posted the third-quickest time in Happy Hour.
"We've worked very, very hard to get to this spot right now," Hamlin said. "To show up the way we did on Friday and know we just kept battling. Literally, I looked at the notes on how many things we changed right here before race day, and I was a skeptic. When you got faith in a guy like Mike (Ford, crew chief) to make the right decisions, it's easy to do my job."
Hamlin is making it look easy just about everywhere he goes. He very possibly could win on a road course next week at Sonoma, where he has completed every lap raced and finished a career-best fifth last season. What most concerns Hamlin now is how the team will perform in the Chase. As for those aforementioned spoils, even if Hamlin doesn't win another race before the Chase, he's still earned an additional 50 bonus points that will be credited to his point total at the end of the regular season.
"To me, it's a great feeling because it's not just one characteristic type of racetrack that we're seeming to step up, we can show up and win," Hamlin said. "Now, it seems like it's everywhere. Statistically, this has been a pretty good run of tracks for us, the last 10. It has been over the course of my career.
"Where we need to improve is those Chase racetracks. We felt like we made strides at Dover. You know, we kind of used that as a test session. To go from a two-lap-down, noncompetitive race to finishing in the top five getting ready for the Chase race there, we're making strides at all of our worst racetracks. When we win at Dover, then we'll know we're pretty damn strong."
That Chevy Show
Although a Toyota spanked the big three manufacturers in their own back yard, half of the top-10 finishers on Sunday drove Chevrolets.

Jeff Gordon led the charge with a fourth-place finish, but it was fifth-place Tony Stewart and seventh-place Dale Earnhardt Jr. who were the happiest of the bunch.
Stewart's consecutive top-five finishes — his first of the season — vaulted the No. 14 Chevrolet from 16th to 11th in the point standings.
"That's the best car we've had in a long time, so I'm really proud of our guys," Stewart said. "We're definitely gaining on it. I felt racy today. …Two good runs in a row is exactly what this team needs right now."
Stewart said he's not panicked about making the Chase. As long as he keeps "rifling off top fives," there will be no reason to worry.
For Earnhardt, it's still a matter of turning his program around. On Sunday, Earnhardt moved steadily through the pack after starting 27th and maintaining a presence among the top 15 before finishing seventh.
Earnhardt, who gained two positions in the standings and is now 14th, said the key is starting the weekend with a strong car.
"I liked the car from the time we unloaded it," Earnhardt said. "We were running really good lap times. We really don't normally kind of run what Jimmie (Johnson) runs in practice, and we were kind of matching him pretty good … in Happy Hour, so I felt pretty confident today.
"We worked on it in the race and … adapted to how the track went, which is good, so we were able to be competitive at the end of the race."
Ford gaining
The Ford camp placed two cars in the top 10 for the first time since Dover, where Matt Kenseth finished third and Greg Biffle sixth.
Kahne's second-place showing was the best run for the Blue Oval since Kenseth finished second at Atlanta in March. Biffle led the Roush Fenway Racing camp with a ninth-place finish — his ninth top 10 of the season — and moved up to ninth in the standings, swapping positions with Carl Edwards, who finished 12th.
Still, Biffle is far from satisfied.
"We are still off," Biffle said. "We got beat really bad off the start, and I just don't know why. I felt comfortable with the car, and I felt that if I could get out front then I could run with the leader. I know we can, just from looking at the lap times."
Biffle said the power is there but the team has to "get the handling better."

AJ Allmendinger and Kenseth also finished in the top 15.
Numbers game
• Hamlin's Michigan win is his 13th victory in his 166 starts.
• It's the 143rd win for Toyota across all three NASCAR series since the manufacturer joined the sport five years ago.
• Before his win at Michigan, Hamlin had led just five laps on the two-miler. His total on Sunday was 123 laps.
• Kurt Busch has led 786 laps this season — more than each of the past two seasons.
Say what?
After Hamlin damaged his car last weekend during his victory lap at Pocono, crew chief Mike Ford insisted on the radio at Michigan: "How about taking a little better care of this one on the burnout?"

---
---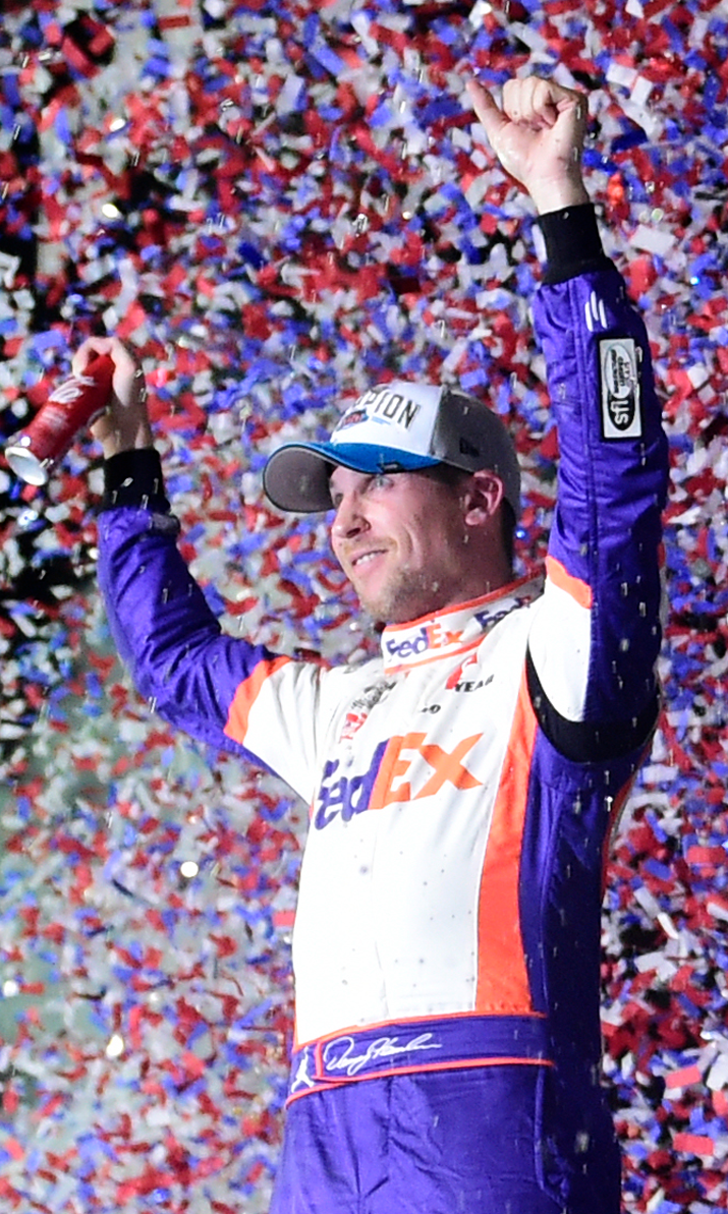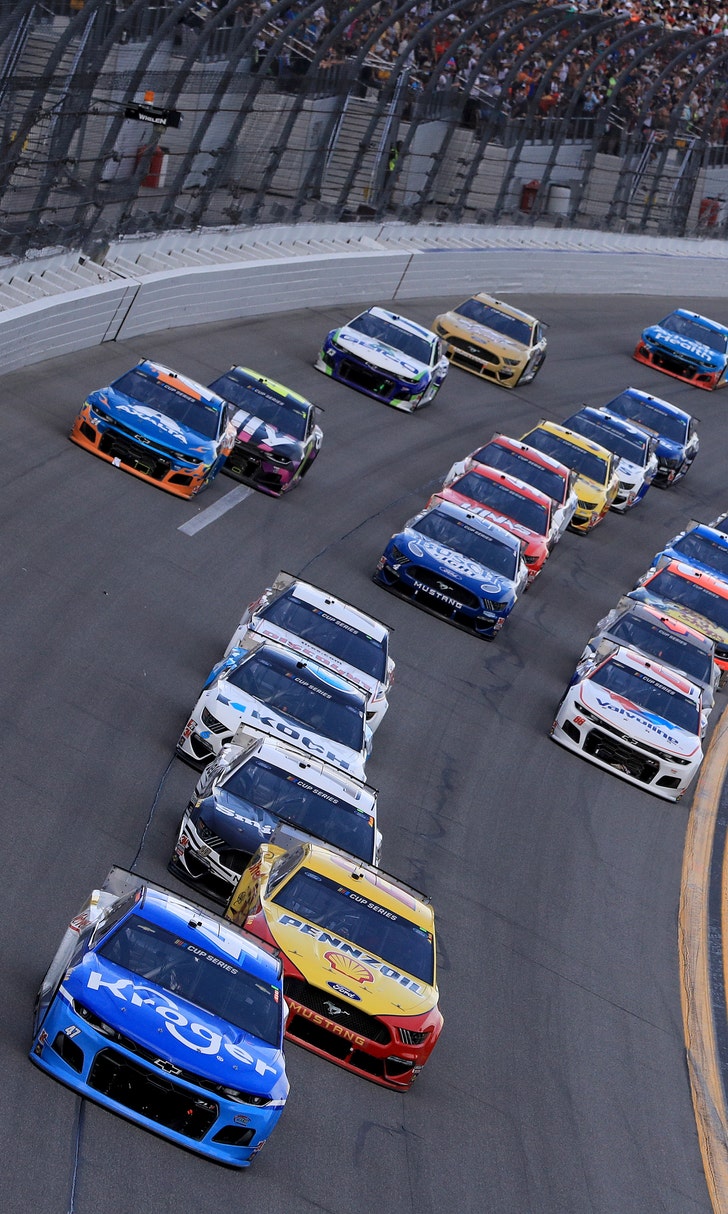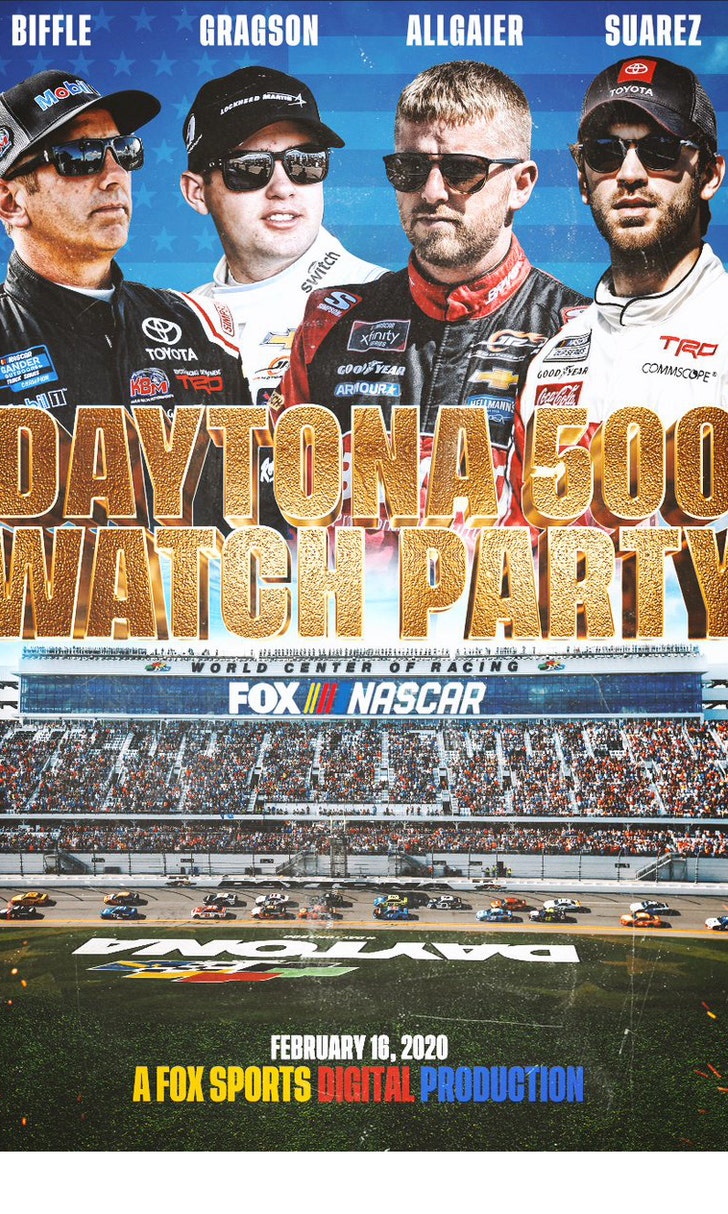 The Daytona 500 Watch Party!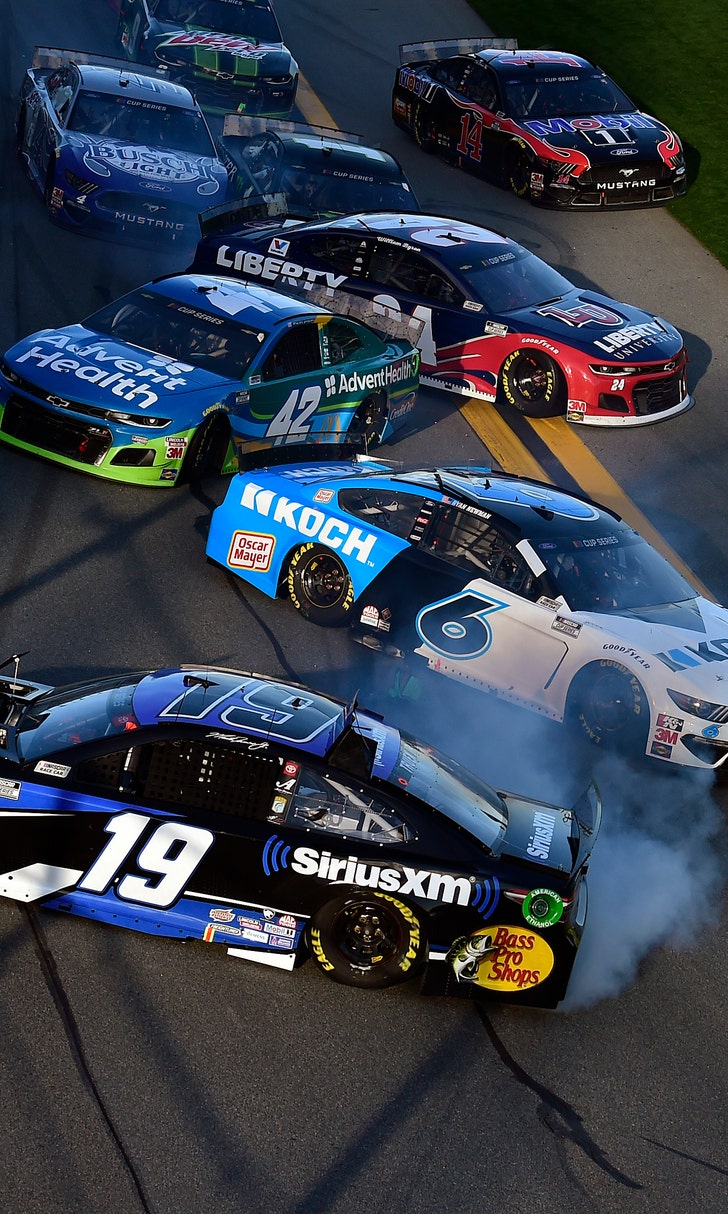 The Numbers Game At Daytona