Dale Earnhardt tribute Monte Carlos cross the Barrett-Jackson auction block
BY Tom Jensen • January 19, 2017
Buying limited edition cars is always something of a crapshoot — some turn out to be great investments, most don't. At least not right away.

Wednesday at the 46th annual Barrett-Jackson Scottsdale Collector-Car Auction, three limited-edition Earnhardt-tribute Chevrolet Monte Carlos crossed the auction block.

Two of the three were black 2002 Dale Earnhardt Intimidator Edition Monte Carlos. According to the consignors, there were 3,333 of these cars built.

The first to sell was No. 2,512 of the 3,333, a black beauty with just 2,000 miles on the odometer. The second one had just 250 miles on it from new, although the serial number was not including in the sales catalog.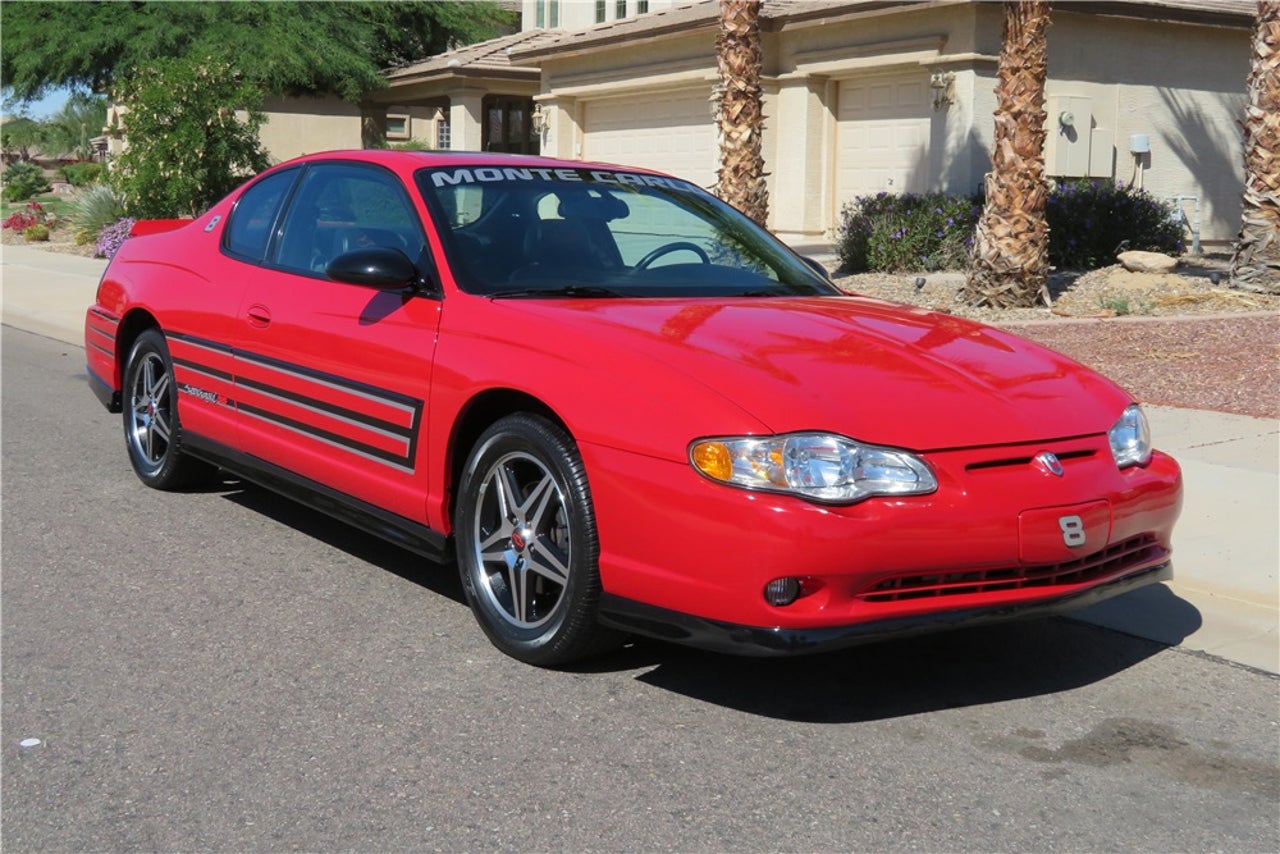 Also sold on Wednesday was a bright-red 2004 Monte Carlo Dale Earnhardt Jr. Signature Edition, No. 759 of 2,883 built. This one had 20,747 miles and sold for a modest $11,550.

Looks like some Earnhardt fans picked up tribute cars at inexpensive prices.


---
---