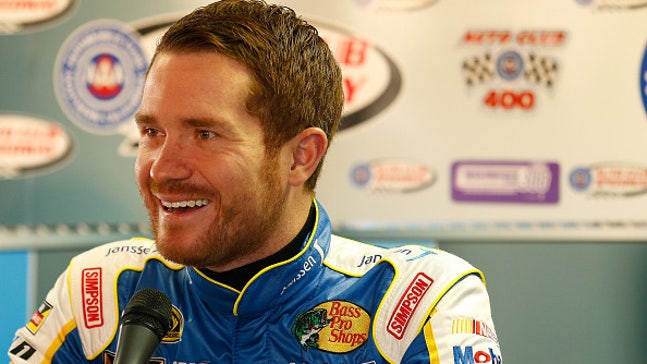 3 things we learned on Friday at Fontana, including don't mess with bees
Published
Mar. 18, 2016 9:14 p.m. ET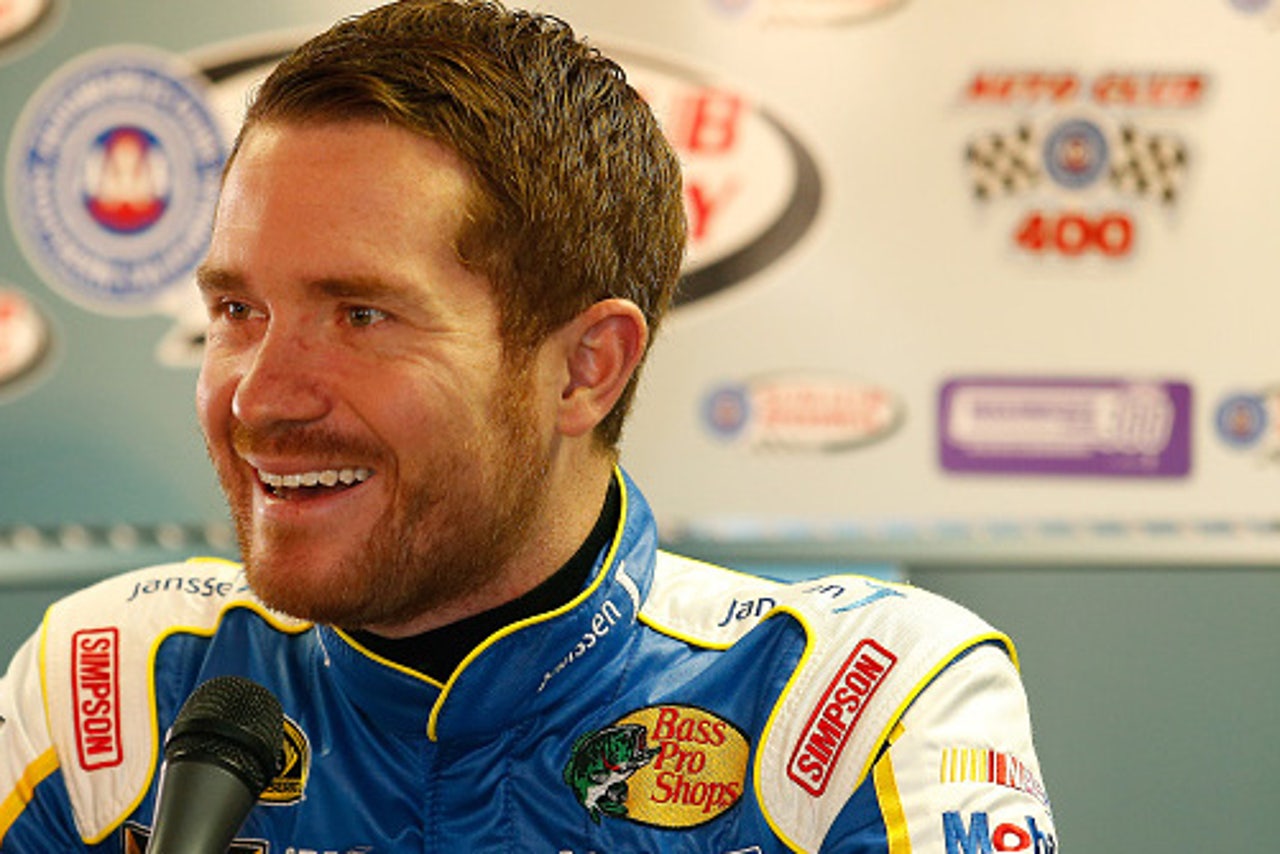 With Friday's opening-day activities at Auto Club Speedway in the books, here are three things we've learned so far this weekend at the Southern California track.
1. Brian Vickers will race the No. 14 at Martinsville
Speaking during his scheduled media availability on Friday, Brian Vickers revealed that he will again be in Tony Stewart's No. 14 Chevy when the Sprint Cup Series reconvenes in two weekends following the off-weekend for Easter.
Vickers is driving the Stewart-Haas Racing car for the injured Stewart this weekend at Auto Club. He also drove the car at Daytona and Las Vegas. Ty Dillon jumped in the No. 14 at Atlanta and last weekend at Phoenix.
Like this weekend, Vickers will run a Janssen paint scheme at Martinsville to promote Blood Clot Awareness Month. No timetable has been given for Stewart's return to the seat, although the three-time Sprint Cup Series champion is progressing as he undergoes rehab to recover from a back injury suffered on Jan. 31.
"As of right now I'm going to be in Martinsville in the Janssen Arnie's Army Foundation car again," Vickers said. "Really pumped about that to kind of continue that forward. Then we are figuring out everything from there. Nothing has really changed. I think everyone is really just kind of waiting to see how Tony shakes out. 
"As much as I, and I can genuinely and honestly say this: As much as I want to race this car as long as I can -- because it's a great team and a great car and a great opportunity -- I really want to see Tony back in it."
2. Kyle Larson is watching the points more closely than Carl Edwards
With the win-and-you're-in formula of qualifying for the Chase for the NASCAR Sprint Cup now in its third year, points position in the regular season takes on less significance than it once did.
Points position does still matter, however, since it's highly likely there won't be 16 different winners in the regular season. If there aren't 16 different winners, at least one driver -- and possibly more -- will make the Chase based on points position.
So how focused are drivers on where they sit in the standings after just four races?
Depends on whom you ask.
"I don't know where we're at in points so we're not monitoring yet," said Joe Gibbs Racing's Carl Edwards. "We want to get a win, maybe two wins, and then I'll feel comfortable. When we're locked in, that's when you're comfortable. In this sport so many things can happen. I think until you're locked into that thing, it's something you think about definitely for me."
Kyle Larson is even more cognizant of the points situation.
"I think you monitor it all the time," the Chip Ganassi Racing driver said. "Especially, probably in our position where we haven't been that fast because we have to make sure we are finishing races consistently. I made a mistake there at Vegas and cost us probably 15 to 20 points which is a lot of positions this early in the year. Atlanta we were really bad. I mean, obviously, you look at other teams that haven't gotten wins yet. You look at the No. 20 team (of Matt Kenseth) for instance. They have kind of struggled this year, but I'm sure they are not worried about points because they have the speed; they just haven't gotten the finishes. Since we don't have the speed we, or least I, I don't know about the rest of the guys on our team, but I'm trying to pay attention to it to kind of set goals each weekend to try and figure out where I need to finish to maintain a good points position."
3. Auto Club Speedway has a bee problem
Remember last year when a massive swarm of bees invaded driver Derrike Cope's trailer at Auto Club Speedway?
Well, the bees were back at Auto Club on Friday -- this time taking residence inside the flag stand, of all places, just prior to Sprint Cup qualifying.
Track officials used a non-lethal spray on the bees because California law prohibits exterminating them, but the qualifying starter wisely waved the flag through the fence, rather than taking any chances in the flag stand.
---
---