The Dodgers are loaded with prospects and ready to trade
BY Ken Rosenthal • December 20, 2016
The Dodgers flexed their prospect power at the non-waiver deadline, trading three right-handed pitchers to the Athletics for left-hander Rich Hill and outfielder Josh Reddick.

They might be on the verge of doing it again.

Oh, the Dodgers do not appear close to acquiring the Twins' Brian Dozier or any other second baseman. But their willingness to part with top pitching prospect Jose De Leon for Dozier, as first reported by Yahoo's Jeff Passan, reflects their pitching depth in the majors and minors.

De Leon, who averaged 11.6 strikeouts per nine innings at Triple-A last season, is precisely the type of pitching prospect the Twins should want for Dozier. And while the Dodgers also like De Leon, they would not necessarily miss him in 2017 and beyond.

The Dodgers have 10 — count 'em, 10 — other starting options on their major-league roster, some who are quite good (Clayton Kershaw, Rich Hill, Kenta Maeda), some who are oft-injured (Hill, Scott Kazmir, Brandon McCarthy, Hyun-Jin Ryu), some who are less established (Julio Urias, Brock Stewart, Ross Stripling).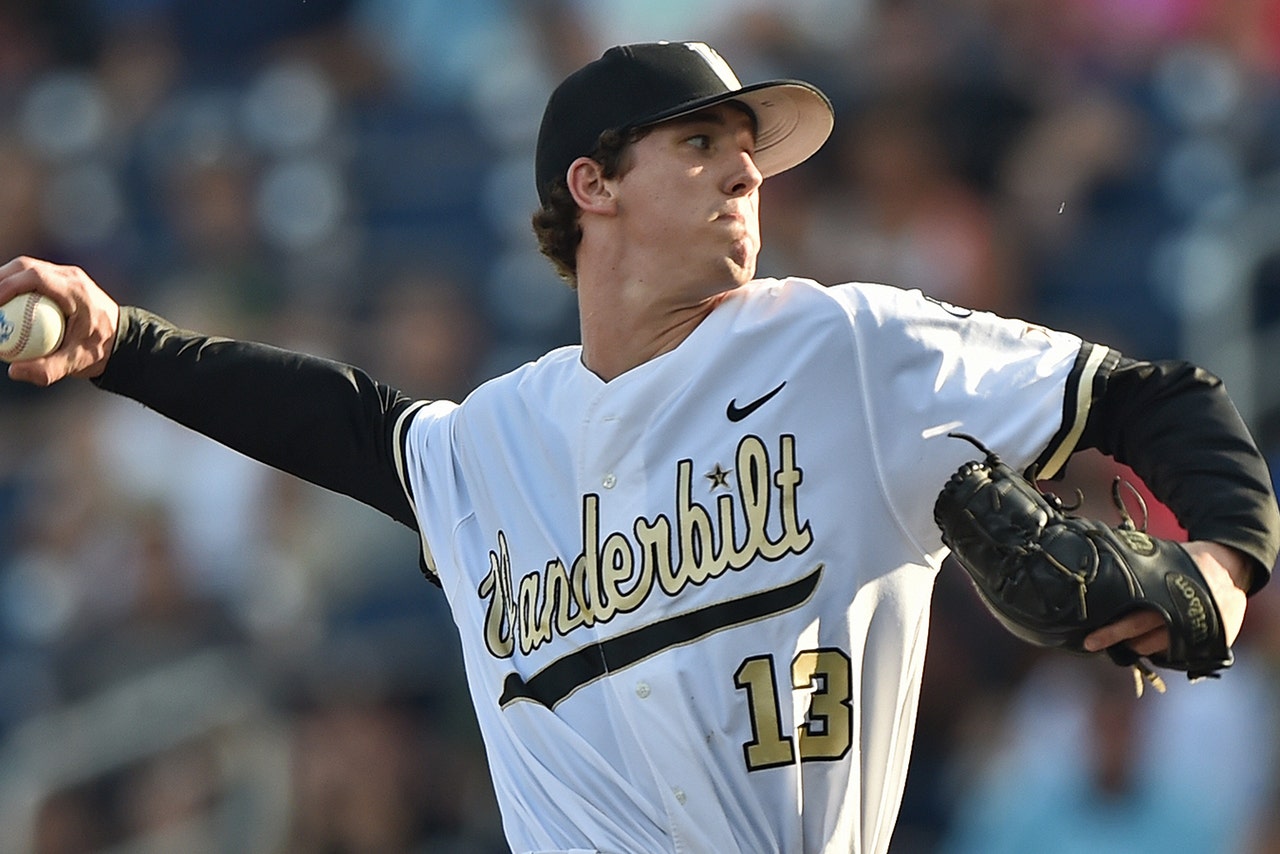 Such depth was necessary last season, when the Dodgers used 15 different starters. To some degree it will be necessary again, given the team's need to protect Hill, Urias, Maeda and possibly others. But come spring training, if not before, the Dodgers still might want to trade Kazmir or McCarthy, both of whom have two years left on their contracts.

Meanwhile, the parade of right-handed pitching prospects behind De Leon gives the Dodgers other options in the future.

Yadier Alvarez, a 2015 free-agent signing out of Cuba, touches 100 mph. Walker Buehler, the team's first-round pick out of Vanderbilt in 2015, is entering his first full season removed from Tommy John surgery. And less-heralded types such as Chase De Jong and Trevor Oaks could help fill vacancies at the major-league level.

De Leon, as an upper-level pitching prospect, represents the most valuable currency in the sport. The Dodgers are set to use that currency to fill the one remaining void in their lineup, whether it's with Dozier or someone else.

They're loaded, in more ways than one.

TWINS: ACT NOW RATHER THAN LATER?

An offer of De Leon alone would not be enough for Dozier, who is a bargain over the next two seasons, earning a combined $15 million. But considering the market dynamics, the Twins might want to cut the best deal they can now rather than wait until the deadline.

As it stands, the Dodgers are looking at two other second basemen – the Rays' Logan Forsythe and Tigers' Ian Kinsler. The Rays might not want to move Forsythe unless they begin an extensive rebuild, a scenario that appears unlikely. And the Tigers probably are not a match for the Dodgers – Kinsler would want an extension to waive his no-trade clause to the Dodgers, and it's difficult to imagine the value-driven L.A. front office doing that for a player who is 34.

The Twins, then, perhaps can play a little hardball, knowing they probably line up with the Dodgers best. But the danger of pushing too far is that the Dodgers could turn to another option, and the Twins might not find a better deal before Aug. 1, when Dozier already will have played more than half a season.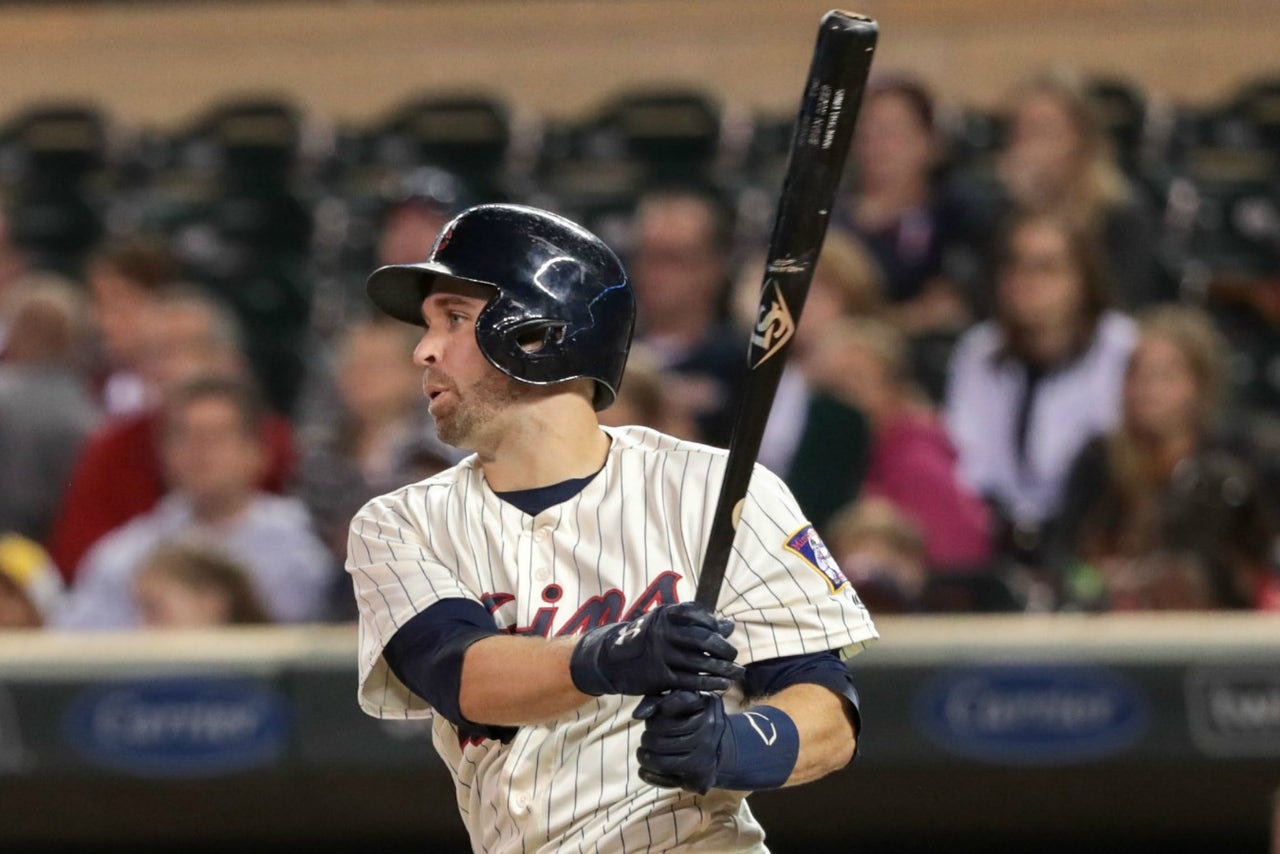 Second base is not a position of need for many contenders, and barring significant injuries that does not figure to change. Perhaps the Blue Jays will want to upgrade, but Devon Travis played well after returning from left shoulder surgery last season. Perhaps the Nationals will have an opening if they want to move Daniel Murphy to first, but they're not going to give up on Ryan Zimmerman easily, not when he is owed $46 million over the next three seasons.

The other risk with keeping Dozier is that he might perform similar to last season, when he was better after the All-Star Game (.291 batting average, 28 home runs, .990 OPS) than he was before (.246, 14, .786).

His first half was still quite good, mind you. But his value – and the Twins' chances of exacting the best possible return – might never be higher.

HAMMEL SEEKING NEW START

Free-agent right-hander Jason Hammel is changing agencies, leaving Octagon and likely joining ACES, according to major-league sources.

Hammel, 34, figured to be in good position when the Cubs declined his $12 million option in early November, allowing him to become a free agent. But he has yet to generate the interest he anticipated, even in a thin market for starting pitchers.

Only two free-agent starters have received deals for more than $20 million – lefty Rich Hill (three years, $48 million, Dodgers) and righty Edinson Volquez (two years, $22 million, Marlins).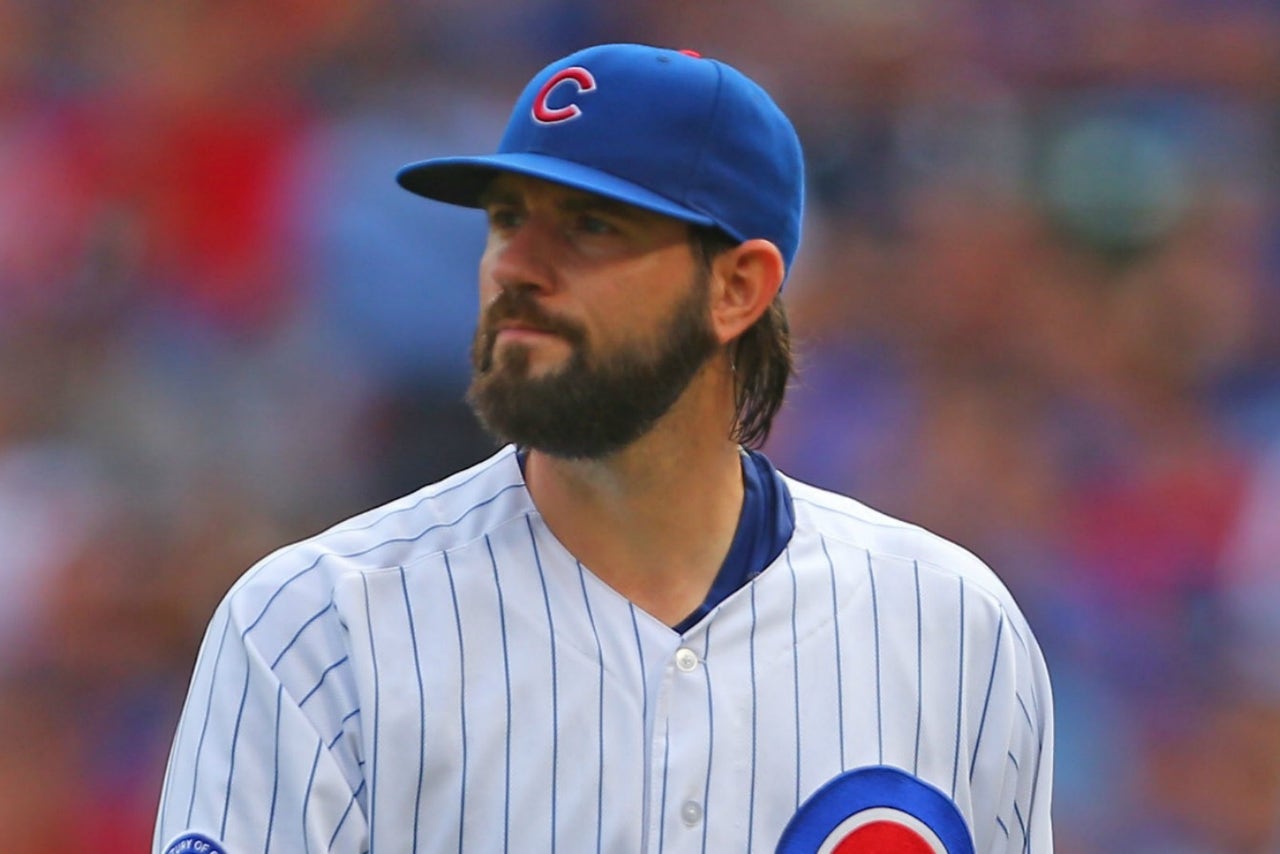 Hammel had a 2.75 ERA through Aug. 16 in his first 23 starts last season. But he faded down the stretch, skipped his final start for precautionary reasons due to right elbow tightness and was not included on any of the Cubs' postseason rosters.

Cubs president Theo Epstein, in announcing the team's decision to decline Hammel's option, began his statement by saying that the pitcher is "healthy and primed to have another effective season in 2017." Hammel welcomed the decision, knowing he might have been stashed in the bullpen at the start of his free-agent year. But teams continue to question whether he is sound.

TRUMBO: THE STARING MATCHES CONTINUE

The Orioles and Rockies still appear to be the most logical fits for free agent Mark Trumbo. But the Orioles reportedly pulled their offer to Trumbo off the table, and sources say that the Rockies' chances of signing him – at least for the moment – are unlikely.

Free agency, though, is fluid – and the Orioles' pronouncements, in particular, should not be taken all that seriously.

Last offseason, GM Dan Duquette announced in December that the O's had pulled their offer to free-agent first baseman Chris Davis. One month later, they signed Davis to a seven-year, $161 million contract.

The Rockies' position is different; some in the industry are skeptical of their interest in Trumbo after signing Ian Desmond to a five-year, $70 million contract, while others are skeptical that Desmond will ever play first base.

The Rox probably would need to trade center fielder Charlie Blackmon to clear a spot in the outfield for Desmond, but GM Jeff Bridich has said that he told Blackmon to take all trade rumors with "a huge grain of salt."

The ask for Blackmon, rival clubs say, is understandably high – we're talking about a player who ranked fifth in the NL with a .933 OPS last season, had fairly even home-road splits and is under club control for two more years. The diminishing demand also reduces the likelihood of a deal – the Cardinals, Nationals and Rangers already have filled their needs in center field.




Trumbo likely will need to be patient, waiting for the Orioles to sort through their options, waiting for the Rockies to determine, once and for all, whether they are in and out. The Marlins could be another possibility, but they currently are more focused on pitching.

The free-agent market, meanwhile, remains flooded with right-handed hitting first basemen – Edwin Encarnacion, Mike Napoli, Chris Carter and Mark Reynolds are available in addition to Trumbo.

ROYALS REMAIN IN CASH-NEUTRAL MODE

The Royals remain more likely to trade Jarrod Dyson than Lorenzo Cain, a scenario first reported by the New York Post's Joel Sherman at the Winter Meetings.

For Cain, the Royals would want the same kind of return they received for closer Wade Davis – a major leaguer who could help them now and in the future. Outfielder Jorge Soler fits that description; a package of prospects would not.

The problem is, most teams are set in center, leaving the Royals unlikely to get the young pitcher or center fielder they would want for Cain, who – like Dyson and Davis – is a potential free agent. The bar is lower for Dyson, whom some clubs view as a regular who could hit at the bottom of the order, and others view as a fourth outfielder.

The Royals can replace Dyson with Billy Burns and use their savings to acquire a reliever; Dyson is projected to earn $2.5 million in arbitration, according to MLBTradeRumors.com. The reliever would need to be relatively inexpensive; the Royals, even after saving $7 million in the Davis-for-Soler exchange, are trying to keep their remaining transactions cash-neutral, sources say.

Free agent Brad Ziegler would have been a perfect fit for the Royals, and as a resident of Kansas City, likely would have signed with them for less than the two-year, $16 million contract that he received from the Marlins. But even if the Royals trade Dyson, the most they can spend on a reliever probably would be $5 million to $6 million on a back-loaded, two-year contract, sources say.

AROUND THE HORN

*The pending free agency of right-hander Yu Darvish is one reason that rival clubs believe that the Rangers ultimately will step up for Edwin Encarnacion – they need to put together their best possible club in Darvish's walk year.

The Orioles are not considered a contender for Encarnacion, but if they lose Trumbo, why not? They would save about $25 million combined with the departures of Trumbo and Matt Wieters, and nearly $35 million could come off the books next offseason due to the potential free agencies of shortstop J.J. Hardy and right-handers Ubaldo Jimenez and Yovani Gallardo.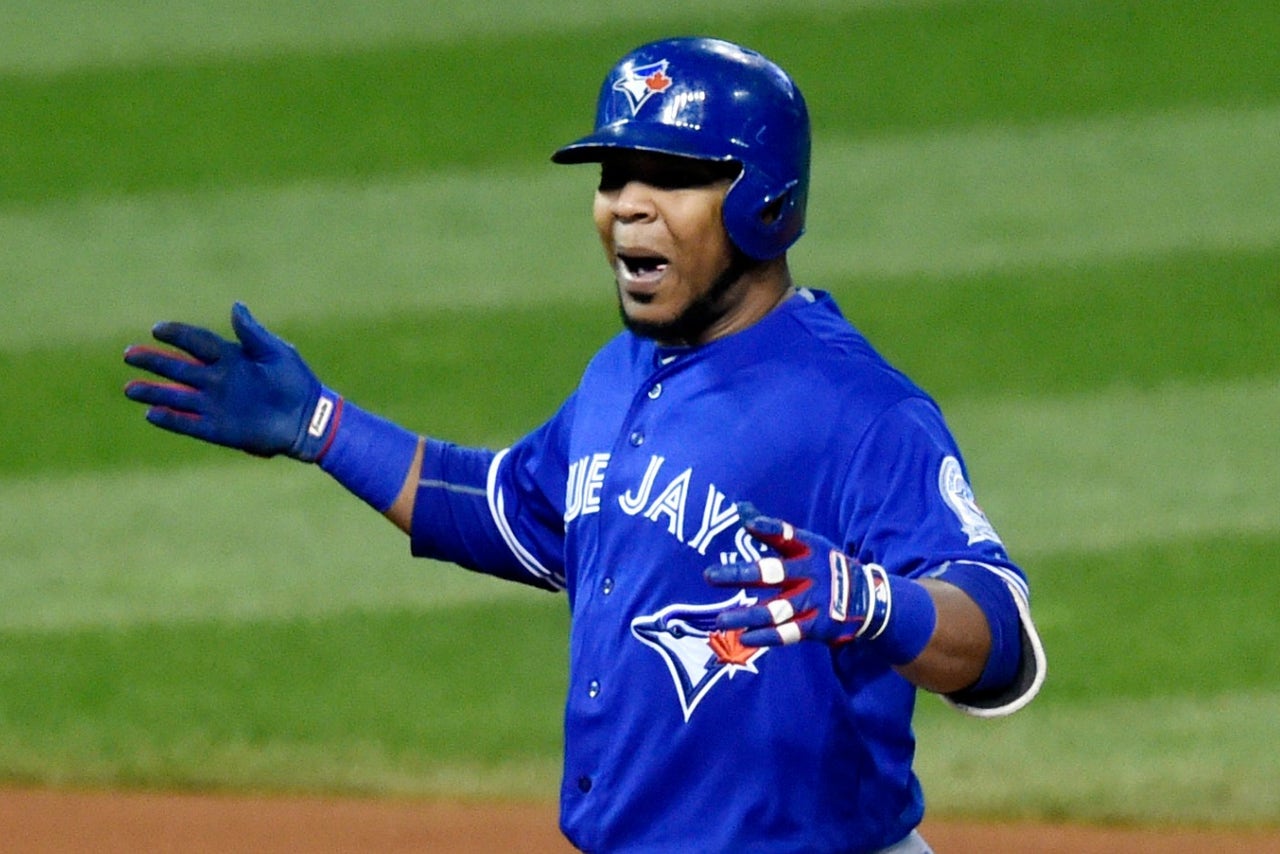 The O's also face the loss of right-hander Chris Tillman after next season, and three of their biggest stars – third baseman Manny Machado, center fielder Adam Jones, closer Zach Britton – are free agents after 2018. The addition of Encarnacion could give them their best chance to win now.

*Free-agent right-hander Daniel Hudson, who twice underwent Tommy John surgery, surely relished the security that the Pirates offered with a two-year, $11 million contract. His choice, however, also reflected his confidence in the Pirates' medical and coaching staffs to handle him properly.

The agreement between Hudson and the Pirates also includes $1.5 million in bonuses for games finished each season – a clause that could come in handy if the Pirates trade Tony Watson, opening the closer's role for Hudson and/or Felipe Rivero.

*The lack of demand for third basemen hurt Justin Turner in free agency and has limited the Yankees' and White Sox's efforts to trade Chase Headley and Todd Frazier, respectively. But Trevor Plouffe, who became a free agent he was outrighted by the Twins, also can play first base and earlier in his career even saw time in the outfield corners.

Plouffe, 30, appeared in only 84 games last season due to a strained right intercostal muscle, fractured left rib and strained left oblique. But in 2015, he produced his second 20-homer season and led the Twins with 86 RBI. For his career, he is just about a league-average hitter according to OPS-plus, making him a potentially interesting bench bat for the right team.


---
---