Boston Red Sox
Boston Red Sox
Struggling starters square off as Red Sox host Phils (Jun 12, 2017)
Published
Jun. 12, 2017 9:13 a.m. ET

BOSTON -- Rick Porcello and Jerad Eickhoff are both in desperate need of turnarounds when the Boston Red Sox begin a home-and-home series against the Philadelphia Phillies on Monday night at Fenway Park.
Porcello (3-8, 4.46 ERA) has not pitched like a reigning American League Cy Young Award winner. The right-hander leads the AL in hits allowed (104) and has lost three consecutive starts.
"The peripheral numbers are equal to (and) in some cases even better than a year ago, except the hits allowed," Red Sox manager John Farrell said. "That comes down to being more consistent with location."
Boston (34-28) won the first two games of its three-game weekend series with the Detroit Tigers before taking an 8-3 loss in the series finale Sunday.
As poorly as Porcello has pitched, he still has three more wins than Eickhoff has this season.
Eickhoff (0-7, 5.15 ERA) posted a 2.55 ERA in his first four starts but has a 6.75 ERA since. The right-hander has not won in 13 starts since last Sept. 21 against the Chicago White Sox.
Philadelphia (21-40) is riding a five-game losing streak and was swept in its three-game weekend series with the St. Louis Cardinals, dropping the finale 6-5 on Sunday afternoon.
Since beginning the season 11-9, the Phillies are just 10-31.
"It's not the wins and losses, it's how the wins and losses happened," Phillies outfielder Daniel Nava said. "Are guys still grinding out at-bats? Are guys still going out there and being competitive? If you start to see less of that, then you've got a problem."
Nava will be returning to his old home. He made his major league debut with the Red Sox in 2010 and spent four-plus seasons in Boston.
Phillies manager Pete Mackanin said he plans to get the hot-hitting Nava into the lineup more often after the team placed second baseman Cesar Hernandez on the 10-day disabled list Sunday due an abdominal strain.
Nava, batting .333, has the third-highest average among Phillies players with at least 18 at-bats this season. He has three home runs and 10 RBIs.
Some power from Nava could aid Eickhoff, who gave up six runs on eight hits and two walks with a strikeout in a four-inning loss in his only career start against the Red Sox in Boston on Sept. 6, 2015.
Eickhoff is 4-2 with a 4.43 ERA in eight career interleague starts.
Jackie Bradley is 1-for-2 with a triple and three RBIs, Mookie Betts is 1-for-3 with an RBI and Xander Bogaerts is 1-for-2 with a walk lifetime versus Eickhoff.
Porcello is 1-1 with a 4.50 ERA in two career starts against the Phillies and 17-8 with a 4.07 ERA in 34 interleague games (32 starts).
Howie Kendrick is a .286 hitter (8-for-28) with nine RBIs and nine strikeouts in his career against Porcello. Nava is 4-for-9 (.444) with an RBI vs. the righty.
Philadelphia and Boston meet for two games at Fenway Park before the series transitions to Citizens Bank Park for two more games on Wednesday and Thursday.
---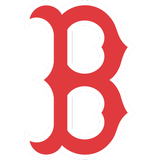 Get more from Boston Red Sox
Follow your favorites to get information about games, news and more
---