Major League Baseball
Major League Baseball
Scoring change takes Game 7 win from Bumgarner, gives him save
Published
Oct. 30, 2014 12:54 a.m. ET

Madison Bumgarner will have to settle for the longest save in World Series history rather than a Game 7 win.
Bumgarner, who was voted the World Series Most Valuable Player, was originally credited by the official scorers with the win after throwing five innings of shutout relief to close out San Francisco's 3-2 victory over Kansas City on Wednesday night.
After consulting with the Elias Sports Bureau, Bumgarner was credited with the save instead and reliever Jeremy Affeldt got the win for his first career Series decision. The change was announced about 50 minutes following the final out.
Affeldt was in the game when the Giants scored the go-ahead run in the fourth inning to take a 3-2 lead.
Under rule 10.17, the only way a pitcher does not get the win when he is in the game when the winning run scores is if he is a starter and did not go five innings or was "ineffective in a brief appearance." Affeldt pitched 2 1/3 scoreless innings in relief of Tim Hudson and therefore earned the win.
That gave Bumgarner the save as the finishing pitcher in the victory. The previous longest save in Series history since it became an official stat in 1969 was a 3 2/3-inning stint by Steve Howe in the Game 6 clincher for the Dodgers against the Yankees in 1981. Lefty Grove would have gotten a 4-1/3 inning save in Game 2 in 1929 for the Philadelphia Athletics against the Chicago Cubs under the current rules.
Bumgarner won two games as a starter, and he joined Rawly Eastwick of the Reds in 1975 as the only pitchers with at least two wins and a save in a single World Series.
The win capped a brilliant postseason for Affeldt, who also got the win in the NL Championship Series clincher against St. Louis and pitched 11 2/3 scoreless innings this month.
Affeldt relieved Hudson with two on and two outs in the second inning and got Nori Aoki to hit into a forceout to keep the game tied at 2. He then was helped by a sparkling double play started by second baseman Joe Panik in the third and got another double play in the fourth before turning it over to Bumgarner.
"That saved us. That saved me," Affeldt said. "To lay out the way he did and flip it and get the double play, that was the game-changer for me."
Affeldt has 22 straight scoreless postseason appearances since allowing a run in Game 1 of the 2010 World Series, one shy of Mariano Rivera's record.
"He's incredible on what he did," manager Bruce Bochy said. "We talked to Jeremy about his role today. These guys are so unselfish. They don't care. They'll pitch anytime. He was all in on how we were going to use him and pretty amazing numbers that he has throughout this postseason. Because of him, he's played a critical role in these three championships."
For his career, Affeldt is 2-0 with an 0.86 ERA in 33 postseason games and has been part of three title teams in San Francisco.
"It means a lot to me," he said. "My three boys now all get to have rings on their finger and I'm very happy about that."
---
---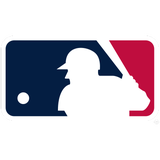 Get more from Major League Baseball
Follow your favorites to get information about games, news and more
---