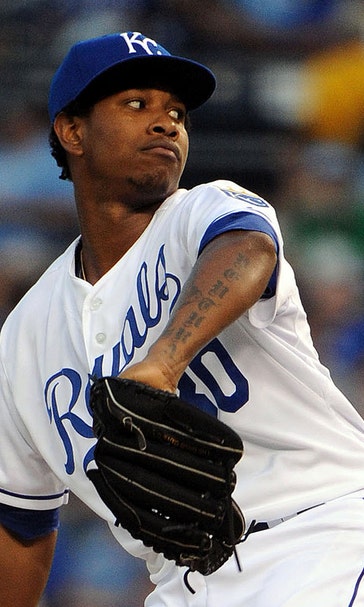 Royals rookie Ventura blowing 'em away in spring training
BY Ken Rosenthal • March 18, 2014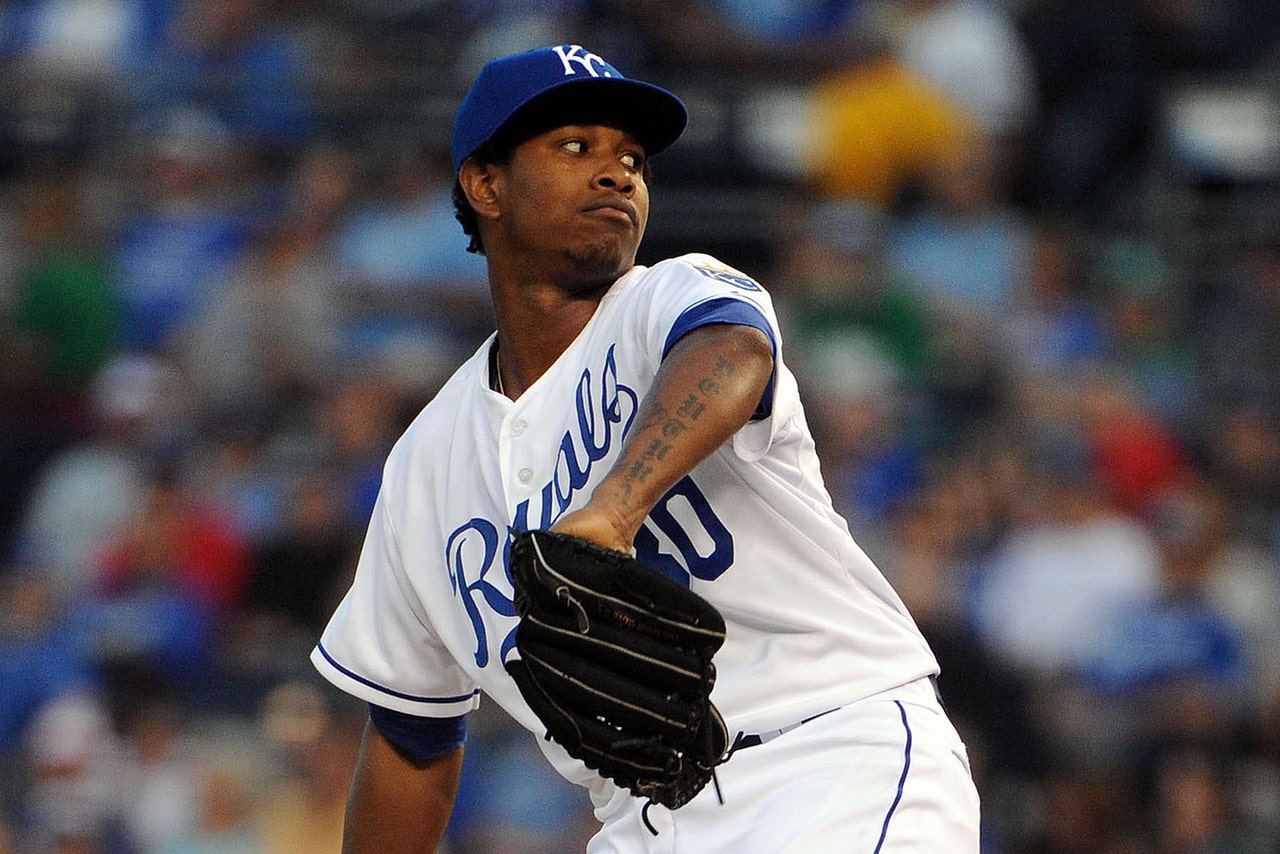 SURPRISE, Ariz. -- After the Royals' Yordano Ventura struck out Josh Donaldson last Wednesday, an Oakland Athletics official leaned over to me and said, "That was 102 (mph)."
I walked over to the scouts' section, seeking confirmation. The Athletics official, it turned out, was not exaggerating.
"I saw a lot of 101s," one scout said.
Ventura, a 22-year-old right-hander, was at it again on Monday night, pitching six scoreless innings against a Rangers lineup that featured six projected regulars, including Shin-Soo Choo, Elvis Andrus, Prince Fielder and Alex Rios.
Two starts, 10 1/3 innings, 12 strikeouts, no walks.
"And he can be better," Royals pitching coach Dave Eiland said.
Eiland noted that, against the Rangers, Ventura came out of his delivery five or six times and fell behind in counts, that he threw only about three quality changeups out of 10, that his fastball command occasionally was lacking.
And still, the Rangers barely touched Ventura, prompting manager Ron Washington to ask reporters afterward, "Where did they get that guy?"
Answer: The Dominican Republic, where the Royals signed Ventura at age 17 in 2008.
Ventura made his major league debut last September with three impressive starts. He will open the season as the Royals' No. 3 starter and is a potential Rookie of the Year candidate.
But even now, he is a work in progress, prone to flying open in his delivery, recoiling and trying to throw 110 mph, Eiland said.
"We're still working on him staying within himself, which is going to help his command," Eiland said. "He's getting there. He's close.
"What he did the last two outings is good enough against anybody. But he's still learning. Overall, his command could still improve. And when that improves, the sky's the limit."
For Ventura, and also for the Royals.
It's spring training, and we're all guilty of falling in love with phenoms at this time of year. But one of the concerns with the Royals is that their starters after right-hander James Shields are league-average types.
Ventura could change that. So could lefty Danny Duffy, who currently is competing for a spot in the bullpen, and righty Kyle Zimmer, who could make an impact later in the season.
Yes, the Royals' young pitchers are that promising.
Ventura, 5-foot-11 and 180 pounds, might not go much beyond 160 innings. But if spring training is any indication, those innings will be must-see TV -- and not just because of his electric stuff.
Eiland said that Ventura shows terrific aptitude and is very coachable. He already fields his position well and controls the running game. In his regular delivery, he is 1.1-1.15 seconds to the plate, well below the desired range of 1.2-1.3.
"There's no panic in this kid, no panic at all," Eiland said.
On Monday night, Eiland noticed that Ventura came out of his delivery in his final confrontation with Fielder, trying too hard to strike him out. Eiland made a hand gesture to catcher Salvador Perez, and Perez in turn signaled to Ventura.
Message sent, message received. Ventura settled down, popping Fielder up.
At Eiland's request, Ventura also adjusted his approach as he got deeper into the game, mixing in curveballs and changeups early in counts after starting most hitters off with fastballs.
This could get fun. Real fun.
"It's all in there," Eiland said. "And he's just 22."
---
---