Major League Baseball
Major League Baseball
Replay wizards becoming key positions on MLB teams
Published
Mar. 21, 2014 6:11 p.m. ET

KISSIMMEE, Fla. (AP) Propped up next to a satellite production truck, peering at a laptop outside Osceola County Stadium, Cullen McRae was practicing.
Not hitting. Or pitching. Or fielding.
The son of former big league star and manager Hal McRae was busy watching TV. Specifically, preparing for his role as a replay wizard, a video review coordinator for the Miami Marlins.
''It's cool to be a part of history,'' he said after Miami beat Houston 7-2 Friday. ''It's a work in progress for all of us.''
Along with the rest of Major League Baseball, McRae is charging into this new world where managers can challenge calls by umpires. He comes from a baseball family - his brother, Brian, played a decade in the bigs - but the only advice he's gotten came from his mom and sister.
''They just told, `Don't mess it up,''' he said.
In the hours before the Arizona Diamondbacks and Los Angeles Dodgers began the regular season in Australia, and with the Marlins' opener on March 31 against Colorado rapidly approaching, McRae and others in his position were busy.
MLB, umpires and teams still are tweaking and tinkering with expanded replay, trying to figure out how everything fits together.
Before this year, replay mainly focused on potential home-run balls. Now, most every call is subject to review. Managers get one chance to contest an ump's ruling; if they're right, they get another try.
In spring training, calls get checked by umpires inside those remote TV trucks. Once the season starts, there will be a central replay booth in New York - if the technology isn't set, there is a backup plan to do reviews from trucks at the stadiums.
Deciding when to dispute a call could start with someone watching the broadcast in the clubhouse. If they see safe and the ump says out, they can immediately call the dugout and suggest a challenge.
''Every team seems to be doing it differently,'' McRae said.
The Cleveland Indians hired a former minor league manager as their replay coordinator. The Washington Nationals will put two people in the video room at home. The St. Louis Cardinals, meanwhile, didn't want to say who will monitor telecasts.
The San Diego Padres are training a few guys for the task. No matter who's doing the job, manager Bud Black wants to see one key trait.
''I hope he has good eyes. He better have good eyesight,'' Black said, smiling.
The Padres want someone who has ''an understanding of the game, obviously,'' Black said. ''And it has to be a guy that we have a great deal of confidence in in watching a baseball game, watching a replay and a feel for a play.''
The Detroit Tigers think they found that person in Matt Martin. The three-time AL Central champions hired the former minor league manager for a dual purpose - he'll fill the newly created post of defensive coordinator, then head to the video room at Comerica Park and on the road during games as their replay guru.
The detail-oriented Martin realizes the system will take time to sort out.
''Talking with the umpires ... they're like, `Hey, there's going to have to be some patience from everybody with this thing,''' he said.
As opening day approached, Martin wasn't sure exactly what footage he'll get to review.
''That's still - we've kind of gotten various reports on that - so it's still kind of up in the air. Which is crazy at this point,'' he said recently.
For Friday's exhibition between the Marlins and Astros, McRae had a walkie-talkie to communicate with the dugout. It'll be a little more fancy when the games count.
McRae, who started with the Marlins in 1997 selling season tickets and later became their video coordinator, will work with Pat Shine. The former college coach at UC Irvine was hired as a major league administrative coach and will also batting practice.
When there's a close play, bench coach Rob Leary will check with the video review crew and then signal whether manager Mike Redmond should challenge.
Redmond kidded that he might take his replay strategy to extreme measures, giving umps an earful before he gets an eyeful from Leary.
''When you think about it, I can go out there and get thrown out, and that gives Lear a lot of time to get out there and then he can challenge,'' Redmond said. ''So on the really big play, I'll get thrown out and I'll wait for Lear to come out and we'll make sure we get it right.''
---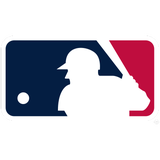 Get more from Major League Baseball
Follow your favorites to get information about games, news and more
---