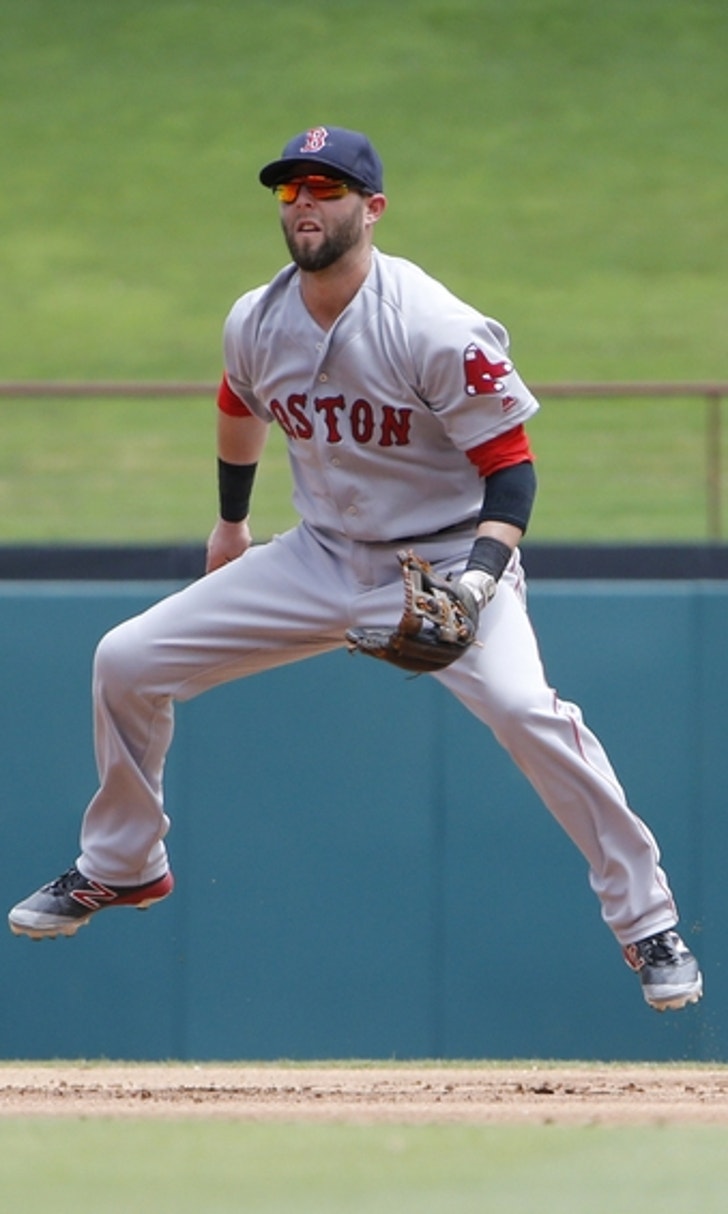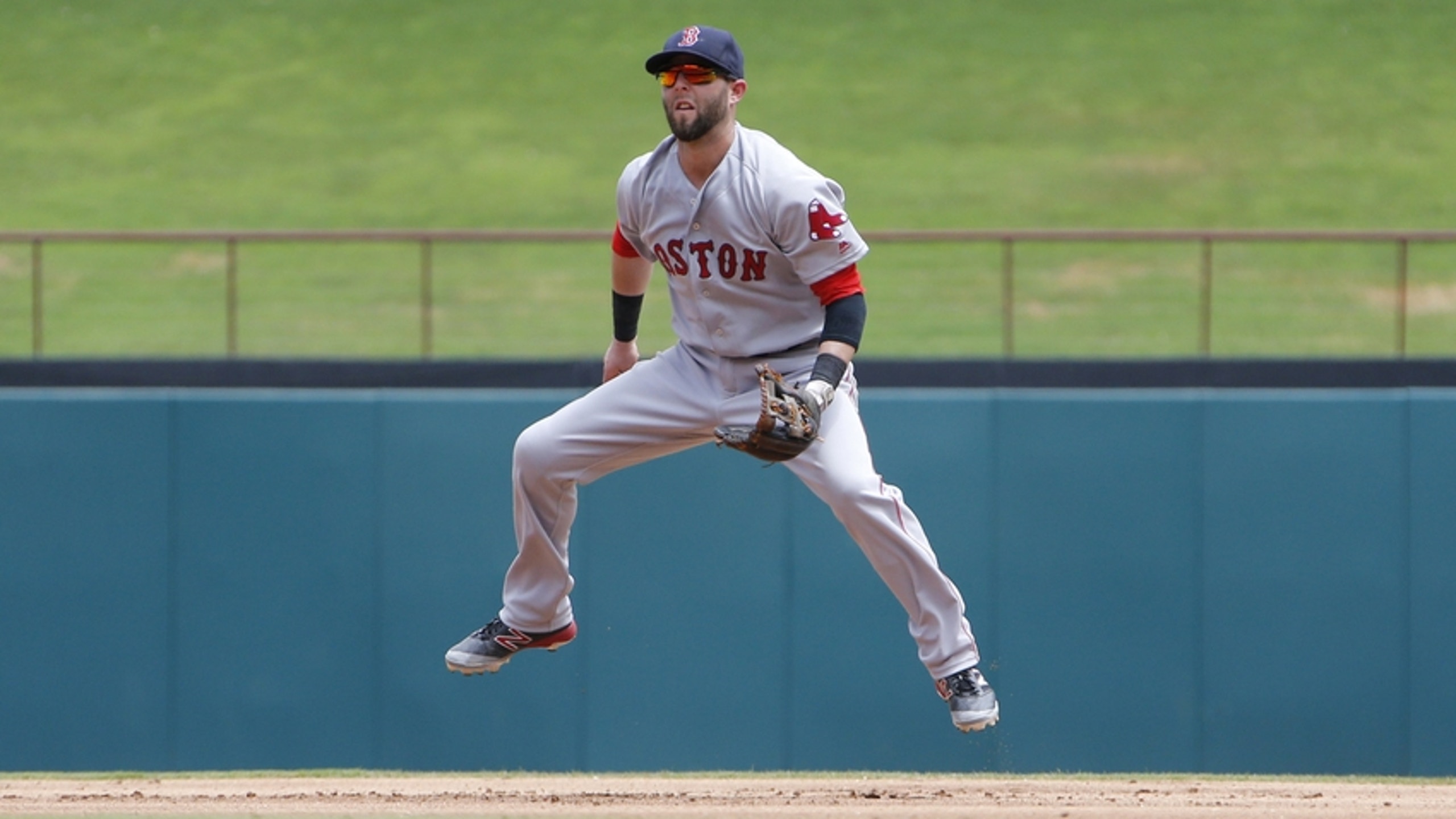 Red Sox: Before they were BoSox - Second baseman Dustin Pedroia
BY Fansided and David Spampinato/FanSided via BoSox Injection • June 30, 2017
"Before they were BoSox" gives fans a glimpse at the lives of players before they came to Boston to become members of the Red Sox.
Boston Red Sox players are cast in a spotlight that reveals their lives as an open book. Fans want to know everything there is to know about their favorite players, so they follow their careers with a passion that borders on obsession.
As fans, we can rattle off a player's statistics, list every significant award they've earned and fondly recall their greatest moments on the field. We know everything these players have accomplished in a Red Sox uniform, but what about before they came to Boston?
"Before they were BoSox" aims to provide fans with insight into where these players came from by exploring their baseball lives before they joined the Red Sox organization.
We start with second baseman Dustin Pedroia, who was selected by the Red Sox with the 65th overall pick in the 2004 draft. Pedroia made his major league debut two years later and has gone on to pile up All-Star appearances, two World Series rings and an MVP.
Fans are familiar with what the veteran second baseman's career in the big leagues, but what did he accomplish before then?
Early Life
Born in Woodland, California, a suburb of Sacramento, Pedroia was born into an athletic family. His mother, Debbie, played tennis at Sacramento City College and his uncle, Phil Snow, is currently the defensive coordinator for the Baylor University football team.
However, Pedroia followed in the footsteps of his older brother Brett, choosing baseball as his sport.  Brett would let Dustin play baseball with him even though he was much younger.
Growing up in Northern California, Pedroia grew up a San Francisco Giants, San Francisco 49ers, and Sacramento Kings fan. Pedroia modelled his game after Barry Bonds, which you can most likely attribute to the fact that he thinks he's Bonds' size.
High School
In high school, Pedey not only played baseball but also played quarterback on the freshman football team at Woodland High. His career was cut short when future NFL star linebacker Lance Briggs broke his ankle in a game.
Pedroia still managed to make the varsity baseball team as a freshman that spring regardless of the injury, and regardless of his size.
He graduated from Woodland High School in 2001 and enjoyed a very decorated baseball career as the shortstop for the Woodland Wolves. He was a three-time all-Delta League selection. As a sophomore, he hit .448 with 2 home runs and 18 doubles, hit .459 his junior year and received an All-State team selection, and .445 with 5 home runs and 18 doubles during his senior year. Pedroia's senior year he received Metro Player of the Year, Delta League MVP, and named a preseason All-American by Fox Student Sports.
Despite all this, he had trouble getting Division 1 college and pro looks. However, legendary college baseball manager Pat Murphy from Arizona State liked the way the scrappy shortstop (at the time) played. The main problem in Pedroia's recruiting was his size. He was only 5'2 and 140 pounds as a senior in high school.
College (Freshman Year)
Luckily he grew up to his current height, 5'8, before his freshman year of college and earned his spot in the starting lineup, beating out sophomore Ian Kinsler for the starting shortstop position. As a freshman, he hit .347 with 45 RBIs, a remarkable stat line for a 19-year-old. Additionally, he set the ASU record for hits by a freshman with 82 and earned himself a First-Team Freshman All-American selection by Collegiate Baseball.
During a time where college athletes make their case for why they should be paid, Pedroia did the exact opposite. ASU was recruiting a junior college pitcher named Ben Thurmond, and Pedroia wanted him with the Sun Devils, but they were out scholarships.
Guy and Debbie Pedroia, Dustin's parents were able to afford the Arizona State tuition, but Ben Thurmond's parents were not. So Dustin forfeited his scholarship so that Thurmond could attend ASU.
College (Sophomore and Junior Year)
On the field, Dustin's sophomore and junior seasons were even more impressive than his first.
He hit .404 with a .472 OBP, and led the PAC-10 in hits (120) runs (83) and broke the PAC-10 record for doubles (34). Pedroia received a plethora of awards for his performance, including PAC-10 Co-Player of the year, Collegiate Baseball Defensive Player of the Year, and Collegiate Baseball First-Team All-American. Pedroia's buddy Ben Thurmond finished his only season with the Sun Devils with an 8-0 record and 2.73 ERA with 58 strikeouts in 79 innings.
When evaluating amateur baseball players, scouts tend to use the 5-tool system of hit, field, arm, speed, and power. Pedroia checked all of those tools except power – up until his junior season.
Pedroia hit 9 home runs and drove in 49 runs. He continued to hit for a high average and drove balls all over the field, slashing .393/.502/.611 with 96 hits 78 runs 24 doubles and 9 stolen bases.
He received: First Team All PAC-10, Collegiate Baseball Defensive Player of the Year (again), Baseball America, ESPN, and NCBWA First Team All-American, and was picked as a finalist for the prestigious Golden Spikes award – given to the top amateur baseball player in the country. Jered Weaver edged out Pedroia for the award.
After all of this Pedroia felt there wasn't much more he could do in his college baseball career and decided to enter in the 2004 MLB Draft where he was selected 65th overall by the Red Sox.
And the rest, as they say, is history.
More from BoSox Injection
This article originally appeared on
---
---