Major League Baseball
Major League Baseball
Posey for collision rule helping catchers, runners
Published
Jan. 31, 2014 4:25 p.m. ET

SAN FRANCISCO (AP) Buster Posey wants all players protected from hard collisions at home plate and serious injuries, catchers and baserunners alike.
Whether Major League Baseball implements a new rule banning home-plate collisions in time for the 2014 season, don't expect San Francisco's star catcher to be at the forefront to speak up on such topics. Even if his frightening, season-ending leg injury from May 2011 is still plenty fresh in fans' minds.
''I try to keep myself out of the conversation as much as I can because I know people are going to connect me to it regardless,'' Posey said Friday, ahead of the Giants' FanFest on Saturday at AT&T Park. ''I'm just kind of sitting back and letting the higher powers hammer it out. I have my thoughts but I'll keep them to myself.''
Posey, the 2010 NL Rookie of the Year, tore three ligaments in his left ankle and broke a bone in his lower leg when he run over by the Marlins' Scott Cousins on May 25, 2011. He made a remarkable comeback to win the 2012 batting crown and NL MVP honors while leading the Giants to a second World Series championship in a three-year span.
Joe Torre, MLB's executive vice president for baseball operations, has said the rule to prevent home-plate collisions would essentially ''make sure a baserunner can't purposely bowl over'' a catcher.
''I don't think they're close to a resolution on that,'' Giants general manager Brian Sabean said. ''I'd find a hard time thinking it'll be instituted for the '14 season. It's being dealt with at the Major League Baseball level.''
Giants third base coach Tim Flannery insists he won't alter his approach much when it comes to sending runners on a shallow fly ball.
''Just because a guy can't run him over doesn't mean they can't slide hard, feet first, late,'' he said.
If the rule is put in place - baseball owners and the players' union are working on a draft - Posey said he isn't sure what he would expect regarding baserunners charging his way.
''I don't know, I guess that's still up in the air right now,'' Posey said. ''I think that's probably some of the hang up, making sure all parties are protected.''
Giants right fielder Hunter Pence noted Friday he gets paid to score runs regardless of who's in his way, so such a rule would force players to quickly make some adjustments. His proposal: A lane for baserunners they would use in the path to home.
''If they could make lanes, where if the catcher's in front of the plate, the runner could be in danger if he can't go through a catcher who is sticking his leg out,'' Pence said. ''It's almost insane to have a catcher standing in front of home plate like a sitting duck and a baserunner just plowing him. Even in football, they have pads on and they don't just let them hit the guy trying to catch the football. There needs to be a safe spot for the catcher but also the catcher also can make the decision to be in the danger zone and the runner has to have a zone he can go through.''
NOTES: Sabean said the Giants expect to reach agreement on a one-year contract with 1B Brandon Belt and avoid arbitration. ''I haven't gotten the vibes that a hearing will be necessary.'' ... Sabean said he could be willing to address the idea of a long-term deal before the season with 3B Pablo Sandoval if the slugger shows up at spring training in great shape as expected. .. Several key players weren't in attendance for FanFest festivities, including new starter Tim Hudson, lefty Madison Bumgarner, Sandoval, CF Angel Pagan and 2B Marco Scutaro.
---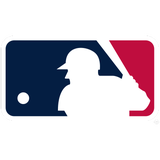 Get more from Major League Baseball
Follow your favorites to get information about games, news and more
---