Tony Watson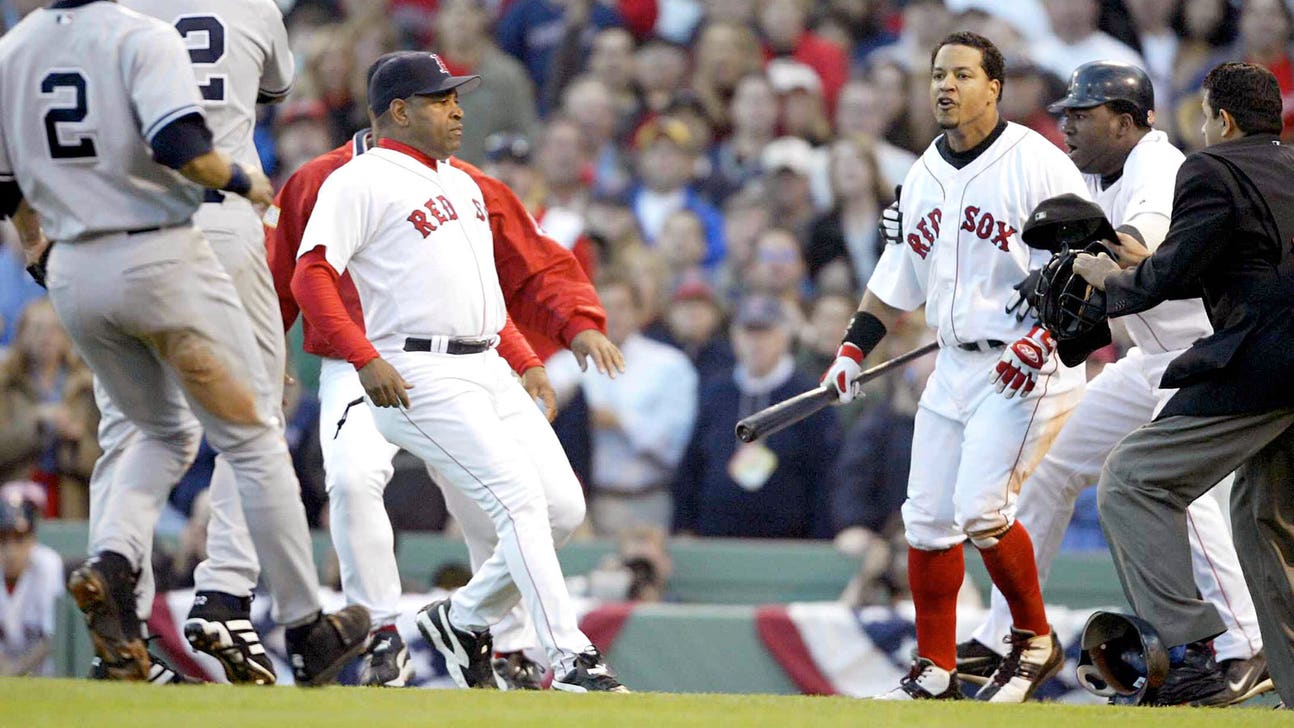 Tony Watson
Playoff face-off: Memorable postseason bench-clearing clashes
Published
Oct. 8, 2015 2:26 a.m. ET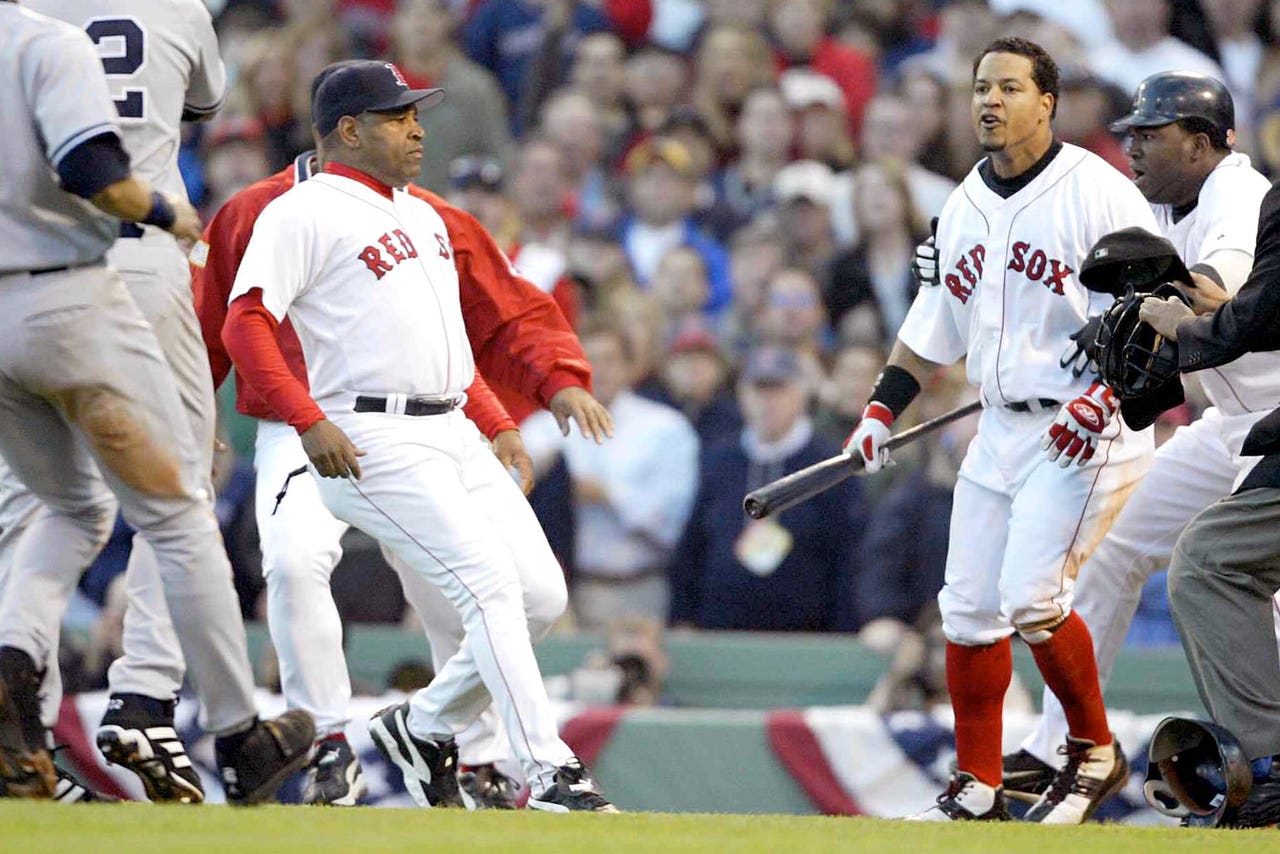 It's not often that the benches clear in October as they did in Wednesday's NL Wild Card showdown between the Pirates and Cubs. Yet, there have been some memorable postseason dustups that have roused stadiums and caused ejections in the midst of teams' quests for a World Series title.
Wednesday night's incident came about after Cubs starter Jake Arrieta beaned two Pirates batters. When Arrieta came up to bat in the top of the seventh, he was plunked by reliever Tony Watson. Arrieta, who took exception to the gesture, exchanged words with Watson, and the benches cleared.
The only punch that was seen thrown was from Pirates first baseman Sean Rodriguez, which was intended for David Ross but nearly landed on the face of Cubs rookie Kyle Schwarber.
While violent brawls have grown increasingly rare in baseball over the last decade, they were once abundant, and it didn't take much to incite an all-out melee.
That was apparent in Game 5 of the 1977 ALCS between the Royals and Yankees, when a fracas broke out after George Brett slid hard into Yankees third baseman Graig Nettles after legging out a triple.
Despite throwing punches, neither Brett nor Nettles were ejected from the game, which demonstrates just how much baseball --€" and society --€" has progressed in its diminished tolerance for violence, as players now would be ejected and slapped with hefty fines if they were to act like Brett and Nettles did nearly four decades ago.
There was a more infamous brawl-inducing slide that preceded Brett's, which was carried out by Pete Rose in Game 3 of the 1973 NLCS between the Reds and Mets on a double-play ball turned by Mets shortstop Buddy Harrelson.
Nowadays, as we saw in Wednesday's NL Wild Card, players are much tamer in their approach to confrontations.
They understand that throwing a punch and subsequently being ejected and suspended or inciting a serious brawl in which someone gets injured isn't worth it, particularly in the postseason.
However, that doesn't mean modern-day bench-clearings aren't amusing to watch.
Example: Tigers slugger Victor Martinez and A's reliever Grant Balfour chirping at each other in Game 3 of the 2013 ALDS.
The most memorable bench-clearing incident in recent World Series history came in Game 2 of the 2000 Subway Series between two of the most exciting players in baseball at the time: Yankees ace Roger Clemens and Mets slugger Mike Piazza.
Clemens' decision to throw the barrel of the broken bat in Piazza's direction brought on plenty of criticism, as he had hit Piazza in the head with a fastball earlier in the season.
A few years later, Clemens found himself in the middle of one of the most unforgettable brawls of all time, which occurred in Game 3 of the 2003 ALCS between the bitter-rival Yankees and Red Sox.
Clemens wasn't the most memorable figure in this brawl, though. That designation belongs to Yankees bench coach Don Zimmer, who infamously charged Red Sox pitcher Pedro Martinez at full speed. Martinez reacted by throwing the 72-year-old Zimmer on the ground.
As entertaining as these incidents are to watch and reminisce upon, let's hope that the entertainment for the rest of 2015 postseason comes from the intense competition on the field and not extra-curricular activity, particularly with a heated rivalry series coming up between the Cubs and Cardinals in the NLDS.
---
---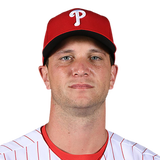 Get more from Tony Watson
Follow your favorites to get information about games, news and more
---