Major League Baseball
Major League Baseball
O's Feldman pitches well, Yanks Nova better
Published
Aug. 31, 2013 7:17 p.m. ET

Scott Feldman isn't going to get upset. He knows he was outpitched.
Feldman was impressive for seven innings after a rocky first, but Baltimore managed just three hits against Ivan Nova and lost 2-0 to the New York Yankees on Saturday.
''Sometimes the other guy is better and I think that's what happened today,'' Feldman said.
Nova (8-4) outworked Feldman in an efficient 104-pitch outing for his second complete game, helping the Yankees move past their division rival by a half-game in the AL wild-card chase. New York entered the final day of August trailing Tampa Bay by 4 1/2 games. Baltimore trailed by four.
But the Orioles have lost five of seven, scoring only 11 runs in those losses to drop behind New York in the AL East standings for the first time since July 6.
Manager Buck Showalter, though, doesn't think his team is slumping.
''When pitchers are on top of their game and hitters are on top of their game, the pitchers win,'' he said.
The Yankees were looking for another big offensive day after beating Baltimore 8-5 on Friday night. But Alex Rodriguez was scratched due to flu-like symptoms and Feldman (4-4) shut them down after allowing a leadoff double to Brett Gardner and Robinson Cano's RBI double in the first.
Cano later drilled a line drive to right field off Troy Patton leading off the eighth for his 25th home run.
Acquired from the Chicago Cubs on July 2, Feldman had won his previous three starts, giving up just four runs. After Cano's run-scoring double, Feldman did not allow a hit until Lyle Overbay led off the fifth with a single.
The Yankees had runners on first and second in the fifth, sixth and seventh but Derek Jeter grounded into double plays to end the fifth and seventh, and Ichiro Suzuki hit a flyball to center to end the sixth.
Feldman allowed six hits, struck out five and walked one.
''First of all, Feldman kept us right in the game the whole time,'' shortstop J.J. Hardy said. ''We're just not putting anything together. Pitchers are tough. Sometimes you've just got to tip your hat.''
After an injury and demotion to the minors, Nova has been one of the Yankees' most reliable starters. Using a big curveball to complement a fastball that reached 95 mph, he had Baltimore swinging and missing throughout New York's eighth win in his last 10 starts (the Yankees were shut out in the two losses).
Each of his strikeouts came on looping breaking balls that were either 82 or 83 mph, according to the scoreboard radar. When Chris Davis fanned for the second time - to end the sixth inning - he flung his bat all the way to the dugout in frustration at the nasty pitch.
Matt Wieters snapped an 0-for-19 skid with a bloop single to right-center in the second for Baltimore's first hit. Manny Machado singled in the sixth and Nate McLouth led off the ninth with a chopper to the mound that Nova leaped to knock down but couldn't find the ball in time to make a good throw.
Hardy fought back from an 0-2 count to draw the Orioles first walk leading off the eighth. Nova then got Wilson Betemit to ground into a double play. Jeter made a sliding stop to his right to start it.
NOTES: To make room for newcomer Mike Morse, the Orioles placed Steve Pearce on the 15-day DL with a left wrist injury that has been plaguing him for several months. He hopes to be back as soon as he is eligible. ... Starting with Baltimore's Wei-Yin Chen (7-7), the Yankees are scheduled to face four straight left-handed starters. New York is 25-18 against lefties this season. Lefty Andy Pettitte (10-9) is set to start for the Yankees on Sunday. ... Orioles 3B Machado made the team's 40th error of the season. Baltimore is on pace for 48 errors. The fewest errors in a 162-game season by a team in MLB history is Seattle with 65 in 2003.
---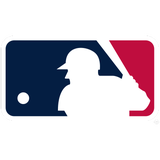 Get more from Major League Baseball
Follow your favorites to get information about games, news and more
---