Major League Baseball
Major League Baseball
Oh, my! Dick Enberg feted in Cooperstown with writer Gage
Published
Jul. 25, 2015 8:29 p.m. ET

COOPERSTOWN, N.Y. (AP) The Ford C. Frick Award for broadcasters was presented on Saturday to Dick Enberg and Tom Gage received the J.G. Taylor Spink Award for writers in a ceremony at Doubleday Field.
Enberg, a national voice for multiple sports on both NBC and CBS, has spent nearly 20 years calling big league games.
''Oh, my!'' he said to start his speech.
''`Oh, my!' has been an expression and a great friend of mine for over 50 years of my career, and never have those two words expressed more personal joy than at this very moment. How privileged I am to be in such noble baseball company. I guess it all worked out.''
Gage was the beat writer for the Detroit News, covering the Tigers from 1979 to 2014.
''Wow. Just wow. I can't believe I'm standing here. What an honor,'' Gage said. ''I am, and always will be overwhelmed by it. Look, I'm not a famous guy. I know that. But after 36 years as a traveling beat writer hoping to inform and entertain the entire spectrum of baseball readers, I received enough votes to be standing in front of you today, and for that I can't fully express how humbled I am.''
The awards presentation also featured a tribute to the legacy and contributions of former Reds, Cardinals and Senators outfielder Curt Flood. His test of the reserve clause before the U.S. Supreme Court in the early 1970s laid the groundwork for the advent of free agency several years later.
Tony Clark, executive director of the Major League Baseball Players Association, spoke on behalf of Flood.
''We are fortunate that our game and our foundation has been laid on the backs of giants,'' Clark said. ''And if we understand and appreciate and respect that, and understand and appreciate the sacrifices that were made, we'll understand and appreciate the sacrifices that Curt Flood made. We will all be better for it.''
The ceremony also recognized all ballplayers who served in World War II, with U.S. Navy Secretary Ray Mabus speaking on behalf of all military branches. Mabus also made a surprise announcement that the Navy's next Freedom-variant littoral combat ship will be named USS Cooperstown (LCS 23).
Pitchers Randy Johnson, John Smoltz and Pedro Martinez and Craig Biggio will be inducted into the Hall of Fame on Sunday.
---
---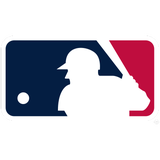 Get more from Major League Baseball
Follow your favorites to get information about games, news and more
---