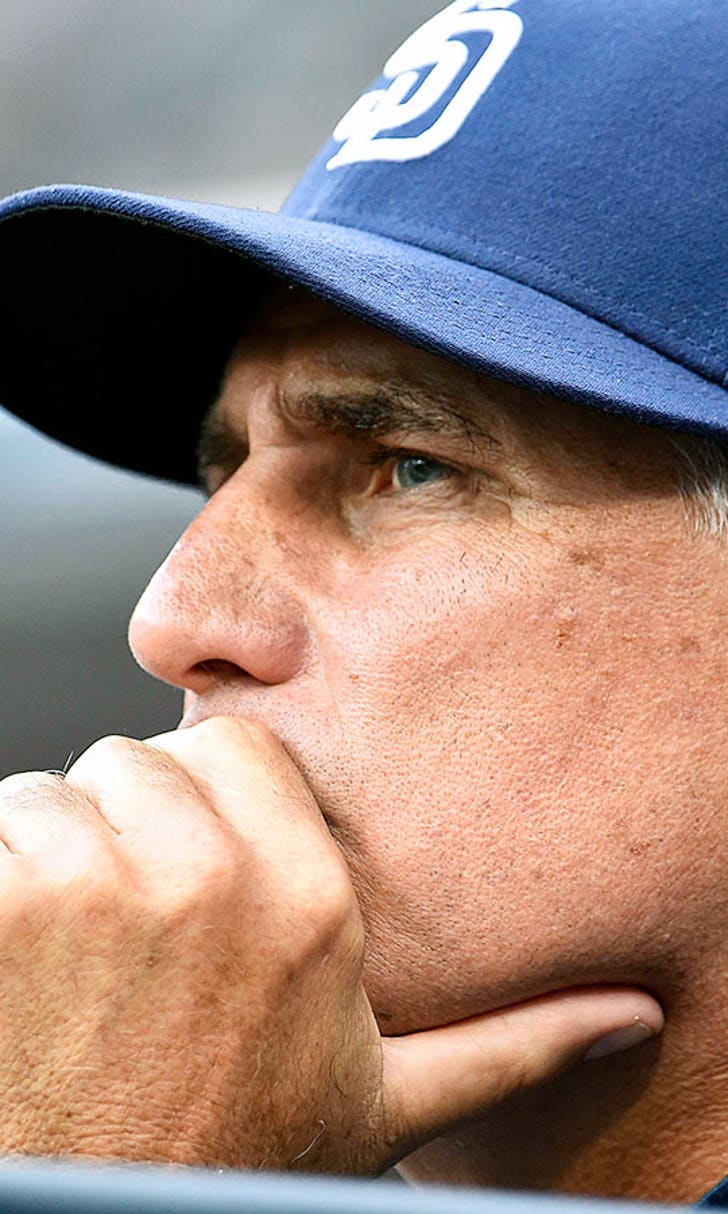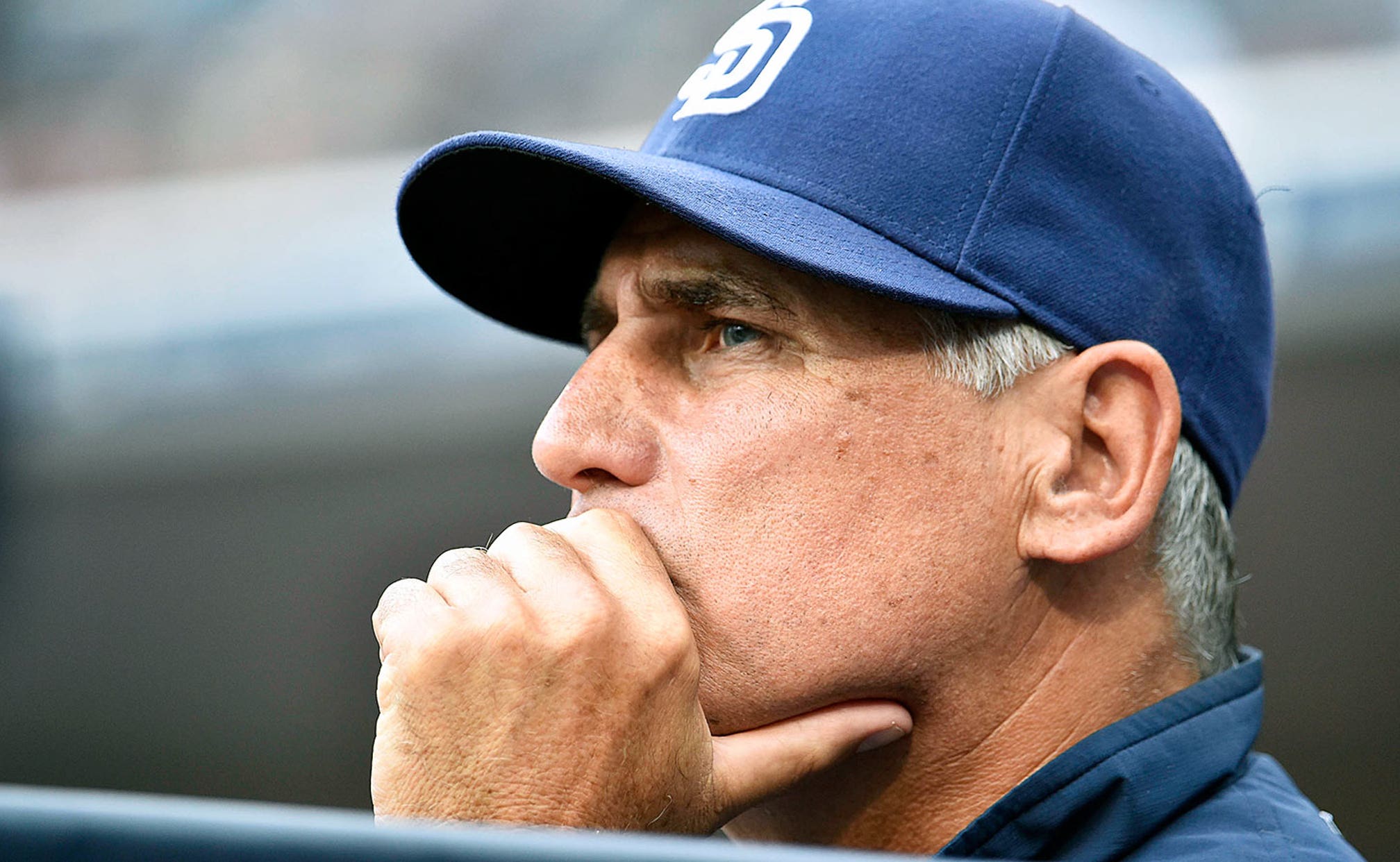 New Padres GM: Bud Black returning as manager in 2015
BY foxsports • September 29, 2014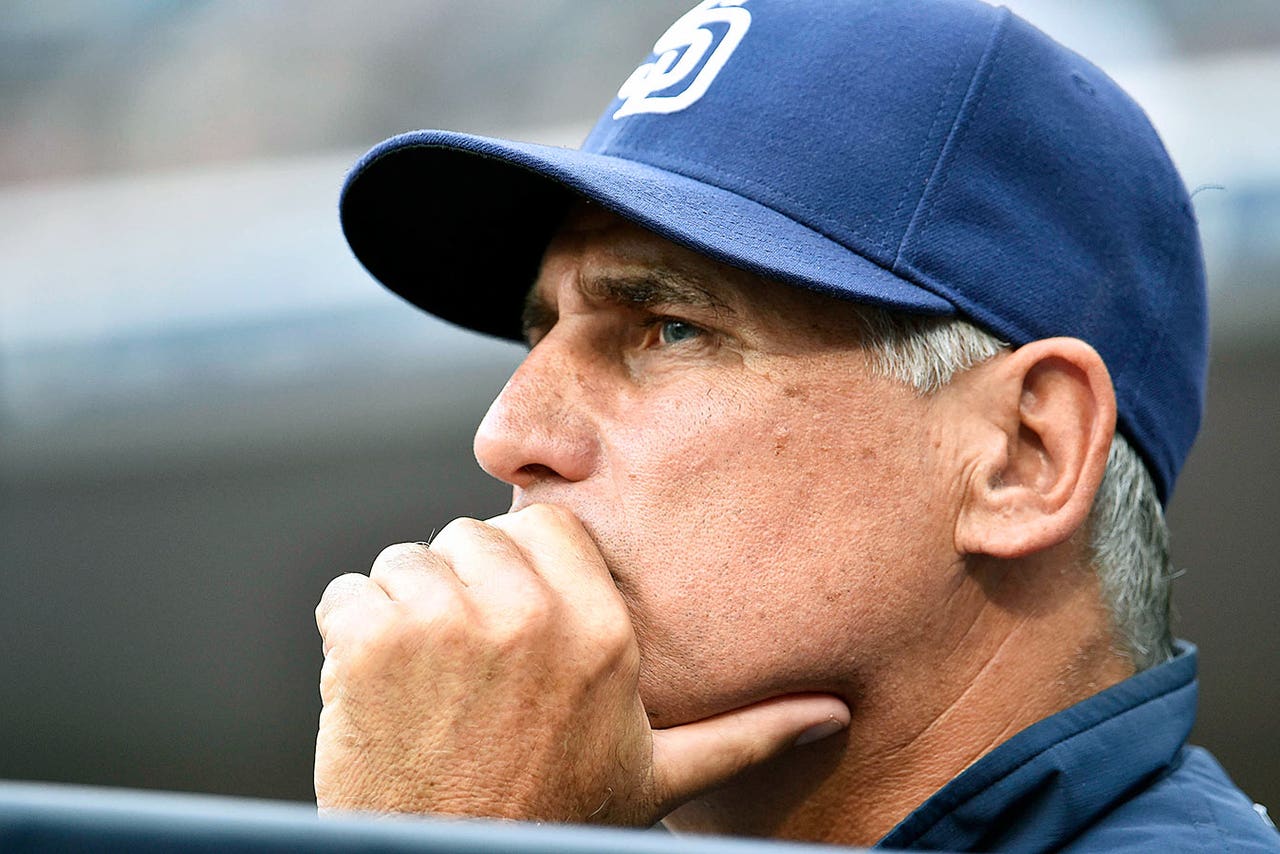 Arguably the worst year in San Diego Padres history ended with an eighth straight season out of the playoffs and manager Bud Black still employed.
Now it's new general manager A.J. Preller's turn to start putting his stamp on a team that has good pitching, is in desperate need of impact bats and continues to struggle early in the season and then plays well when it's too late to matter.
Other than Black's status, Preller was short on specifics when he met with reporters Monday.
"Buddy's the manager here going forward," said Preller, who was hired on Aug. 6 to replace Josh Byrnes, who had been fired 1-1/2 months earlier.
Black is under contract for 2015, meaning the Padres will at some point have to discuss an extension or part ways with their skipper since 2007.
"He's intelligent," Preller said. "I think the club played hard for him all the way throughout. I think guys like playing for him. I feel good about him here the next year."
The Padres have had only two winning seasons under Black. They lost a 13-inning wild-card play-in game at Colorado in 2007, his first season, and won 90 games in 2010 but stumbled down the stretch and missed the playoffs.
"There's a lot of factors that go into it," Preller said. "Down the road, that's going to be the goal, to get into the postseason play and play deep into the postseason. I feel like here for next year that Buddy's going to be the guy who's going to lead us to get to that area."
As Preller evaluates the whole organization, he said the important questions are: "To get to a championships level, what do we have to get to? To play in the postseason, what do we have to get to? That's going to hopefully set the standard and the bar to measure everyone."
The Padres finished third in the National League West at 77-85, 17 games behind the division-champion Los Angeles Dodgers.
While the record was one win better than the 76-86 finishes in the previous two seasons, the Padres' season went wrong on many levels.
Hall of Fame broadcaster Jerry Coleman died in January and Hall of Famer Tony Gwynn died in June.
The Padres' offense was historically awful in the first half. San Diego was no-hit by Tim Lincecum for the second time in less than a year.
Center fielder Cameron Maybin was suspended for 25 games without pay after testing positive for amphetamine.
Shortstop Everth Cabrera was arrested for investigation of driving under the influence of marijuana. Cabrera was suspended for the final 50 games of 2013 for his connection to the Biogenesis of America scandal.
On a team lacking star power, there was underwhelming play all through the lineup, including by left fielder Carlos Quentin, Maybin, first baseman Yonder Alonso, second baseman Jedd Gyorko and center fielder Will Venable. Some of it was because of injury.
Quentin was hampered by more knee trouble and played in only 50 games, his fewest in three years with his hometown Padres. He's due $8 million in the final year of his contract.
Preller said the club will evaluate Cabrera, who also has had injury problems.
Preller said the Padres have to figure out if the slow starts are a fluke or a trend.
"I do think for the most part, though, it really starts with talent," he said. "It starts with talent in players who are adding more talent and guys that have talent that are plus-chemistry. If you have those factors, hopefully it will lead us to playing more consistent baseball throughout the year."
There were also missteps by upper management, including naming a plaza at Petco Park for former commissioner Bud Selig, drawing an instant and huge backlash from fans.
Preller probably will have to tap the organization's pitching depth if he trades for bats.
"I think that's an area where teams are going to hit us on this offseason," he said. "I think it's an area where we have not necessarily a surplus, but guys who are attractive to other clubs." 
---
---