Major League Baseball
Major League Baseball
Nava and his family never gave up hope
Published
Jun. 13, 2010 4:31 a.m. ET

When I first located Daniel Nava's parents at Fenway Park, only his mother, Becky, was present. His father, Don, had left his seat to accept a slew of congratulatory calls.
Less than 24 hours before, the Navas had no idea they would be in Boston for their first visit to Fenway. They were headed to the Indianapolis airport after seeing Daniel play for Triple-A Pawtucket. Their plan was to fly to Sacramento, then head home for their younger son David's graduation from Santa Clara University.
The graduation was set for 8:30 a.m. Saturday, with a big family party to follow.
Only the Navas never made it home.
Instead, they wound up at Fenway to see Daniel become only the fourth player in major-league history to hit a grand slam in his first major-league at-bat — and only the second to do it on the first pitch he saw.
Oh, but this gets better.
Nava, 27, was 4 feet 8 and 70 pounds when he entered high school, took growth hormone — prescribed by a doctor, not some major-league enabler — but didn't have a growth spurt until his sophomore year in college.
He was cut by Santa Clara his freshman year and ended up team manager, washing uniforms. He then left the school because his family couldn't afford the tuition, played two years at junior college, only to return to Santa Clara — on scholarship — for his senior year.
No major-league team drafted him. The Chico Outlaws of the Independent Golden League cut him. Nava took a year off, thinking — again — that his career might be over. But the Outlaws gave him another shot.
Then, in fall 2007, the Red Sox signed Nava, paying the Outlaws the princely sum of $1 — yes, $1 — for his rights, with an additional $1,499 to follow if he made a minor-league team out of spring training.
Now here was Nava less than three years later, replacing Josh Reddick on the major-league roster and filling in for the injured Jacoby Ellsbury and Jeremy Hermida, playing left field at Fenway on the same ground once treaded by Red Sox greats Carl Yastrzemski, Jim Rice and Manny Ramirez.
And here was his father, Don, back at his seat, videotaping Daniel's at-bats with a hand-held camera, telling me that David's graduation party had turned euphoric, that his daughter Rebekah, 19, had called crying and, of course, that he had never stopped believing in his son.
I interviewed Don and Becky live for our MLB on FOX telecast, and Becky told the story of how they nearly had not made it to Fenway when their morning flight from Indianapolis was delayed, then canceled.
Well, she told part of the story, anyway. It might have taken her three innings to explain every twist and turn of their incredible journey.
Don and Becky had stayed overnight in Indianapolis after Daniel informed them of his promotion Friday night. When their flight was canceled, they tried to get on the next flight to Boston, only to be told it was full. But somehow, according to Becky, Don — a life fitness coach — persuaded the airline personnel to make room.
The Navas headed straight to baggage claim once they landed at Logan Airport in Boston, but quickly grew panicky waiting for their bags, fearing that they would miss the start of their son's major-league debut.
They left their bags at the airport and hopped in a cab to Fenway, arriving after the first pitch at 4:10 p.m.
Good thing they got there when they did — Daniel hit his grand slam off Phillies right-hander Joe Blanton with none out in the bottom of the second inning, and later added a leadoff double off reliever Chad Durbin in the fifth.
Don recorded each moment for posterity, but he told me during our live interview that he wasn't sure if he had held his camera steady on Daniel's home run.
How could Don not have been shaking?

Grand slam, Daniel Nava.
A family's dreams come true.
---
---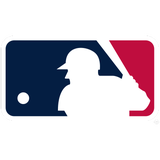 Get more from Major League Baseball
Follow your favorites to get information about games, news and more
---