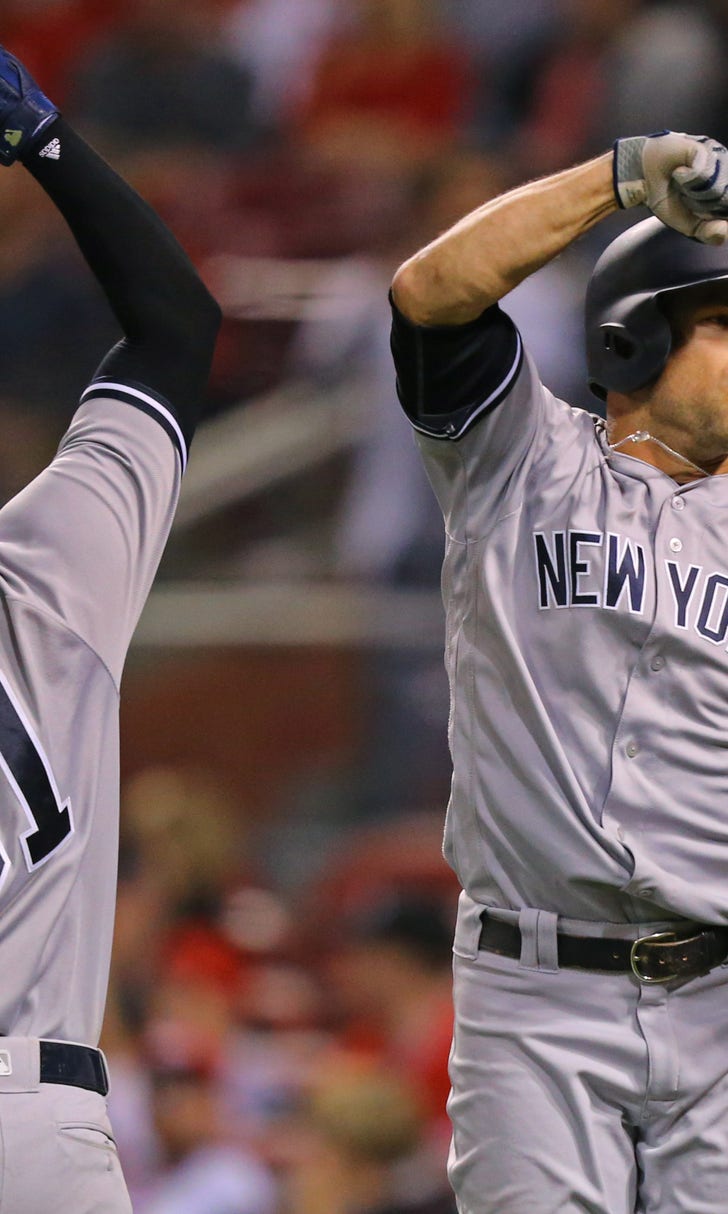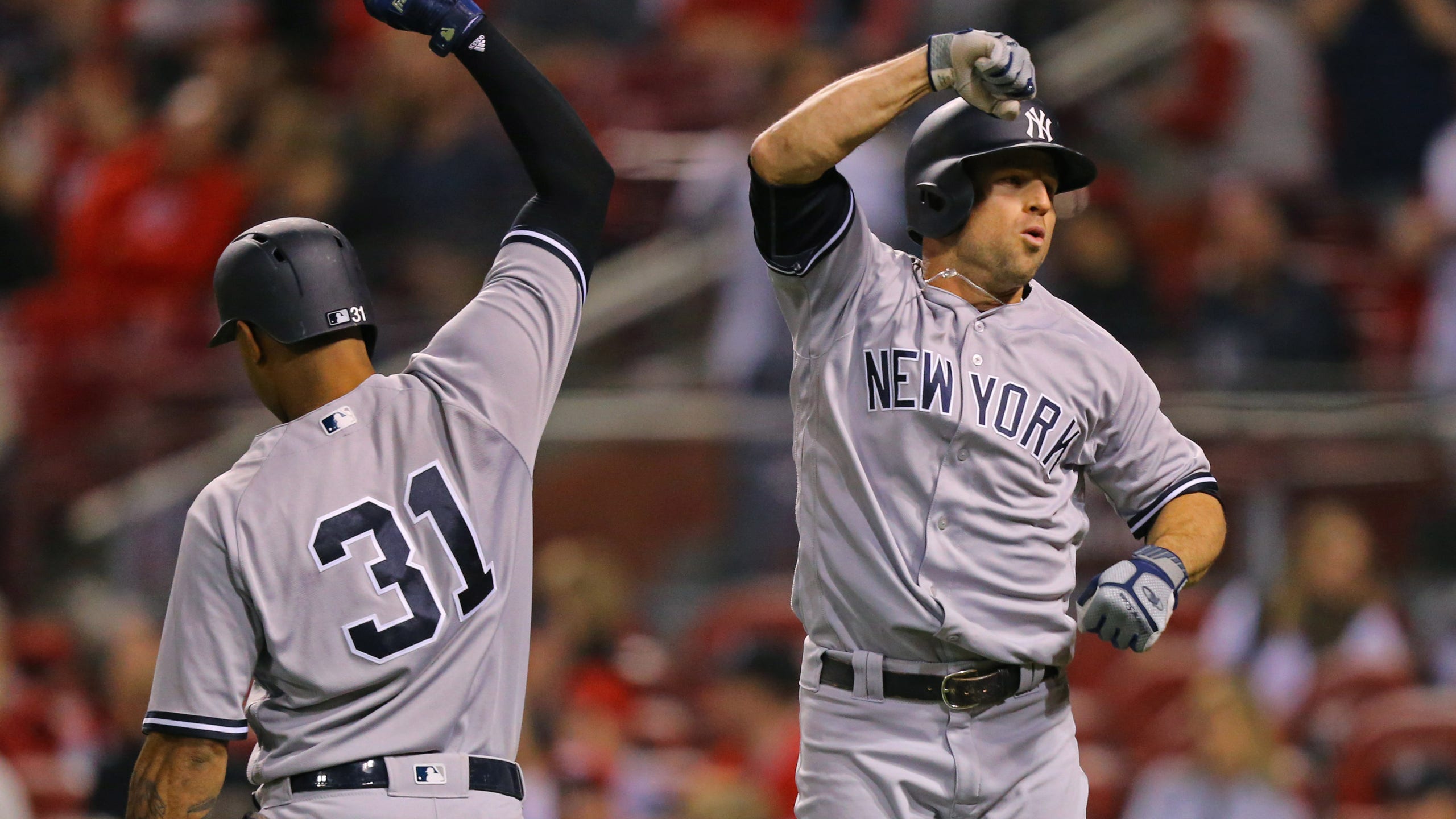 MLB Power Rankings: Movement Abounds During Week Six
BY Fansided and David Hill/FanSided via Call to the Pen • June 30, 2017
Mandatory Credit: Gary A. Vasquez-USA TODAY Sports
With several of the bottom teams in the game riding hot streaks, this week's edition of the MLB Power Rankings has quite a few changes.
We are still early enough in the season where a hot streak or two can shake up the MLB Power Rankings. Likewise, a cold streak can send a team dropping down the ranks, especially if the teams around them are performing well. And then, for those teams that we keep waiting to have the switch go on and to start to perform, there comes a time when the waiting has to end.
All of those aforementioned thoughts factored in to this week's Power Rankings. There has been quite a bit of a shakeup amongst the standings. A new team has taken over the top spot, and two teams have entered the top ten for the first time this season.
Meanwhile, several teams have dropped in the rankings. The Chicago Cubs, in particular, have plummeted down the board, as they have dropped below .500 and are looking thoroughly lifeless on the field. One has to think that they will improve, but it is no longer a matter of when that will happen.
Let us take a look through this week's MLB Power Rankings as we head into Week Seven.There is certainly a lot to go over from Week Six.
Mandatory Credit: Steve Mitchell-USA TODAY Sports
San Diego Padres
Last week: 2-5 recordLast rank: 30
How much longer can the Padres keep trotting Jered Weaver out to the mound? At this point, he has nothing left. If the hope was to flip him at the deadline for a prospect, those dreams have long since faded into a nightmare. Do Weaver a favor and release him while he still has some dignity.29
San Francisco Giants
Last week: 4-3 recordLast rank: 29
Was it really that long ago that we all thought the Giants would contend for the World Series? Instead, they have cratered faster than Charlie Sheen's sobriety. One positive from the past week has been Buster Posey, who hit four homers. Of course, they were all solo shots…28
Pittsburgh Pirates
Last week: 2-5 recordLast rank: 24
Somehow, after losing six games in a row, the Pirates managed to earn a split with the Diamondbacks. In the grand scheme of things, that won't matter, as the Pirates are likely facing a fire sale soon. The Andrew McCutchen trade watch has officially started once again.27
Atlanta Braves
Last week: 2-3 recordLast rank: 26
Only five players in MLB history have won an MVP award while playing for a losing team. With the performance that Freddie Freeman has put together this year, hitting 12 homers and posting a 1.197 OPS, he could well add his name to that list.26
Oakland Athletics
Last week: 2-4 recordLast rank: 25
Yonder Alonso had never hit double digit home runs in a season before this year. He is already up to a dozen homers, and is not showing any signs of slowing down. Is it really his new approach designed to put the ball in the air, or should we be looking at his performance a bit more closely?Next: The NL East has some problems
Mandatory Credit: Kelvin Kuo-USA TODAY Sports
Miami Marlins
Last week: 1-5 recordLast rank: 19
Justin Bour is continuing his hot start to the season. He had homered in three consecutive games before yesterday, and is up to seven on the season. While Giancarlo Stanton and Marcel Ozuna get all the attention, Bour is starting to become a solid player in his own right.24
Kansas City Royals
Last week: 6-1 recordLast rank: 30
What is it about Alcides Escobar hitting leadoff that makes the Royals offense show up? He is absolutely the last player that should be in such a role, and yet, the team responds when he's there. Maybe the Royals can turn their season around after all.23
New York Mets
Last week: 2-4 recordLast rank: 22
The Mets have a 5.13 ERA from their starting rotation thus far. That is the worst mark in baseball, a full tenth of a run worse than the Cincinnati Reds. While the Reds offense has been able to carry them, the Mets have just been a complete disaster on every front.22
Philadelphia Phillies
Last week: 1-3 recordLast rank: 17
Last year, the Phillies had a hot start in April to delude the fanbase into thinking they would contend. This season, not so much. At least the front office can get to work on unloading some of these bridge veterans, and see what the young kids can do.21
Los Angeles Angels
Last week: 3-4 recordLast rank: 23
After stealing two more bases yesterday, Mike Trout became the youngest player in MLB history to reach the 150 homer/150 stolen base club. He is not showing any signs of slowing down. Could he join Barry Bonds in the 400-400 club some day?Next: How the mighty have fallen
Mandatory Credit: Dan Hamilton-USA TODAY Sports
Toronto Blue Jays
Last week: 6-1 recordLast rank: 27
After the Blue jays failed to address their left field position, Ezequiel Carrera essentially took the spot by default. The 29 year old is having a career year, with a .327/.347/.459 batting line. He may not be considered a fourth outfielder any longer.19
Seattle Mariners
Last week: 2-4 recordLast rank: 20
Four of the Mariners five man rotation are on the disabled list. Ryan Weber, who came up to make a spot start, was injured 3.2 innings into his outing. And yet, the Mariners still hovering around .500. If they can get healthy, they might be able to make a push for the Wild Card.18
Detroit Tigers
Last week: 3-3 recordLast rank: 12
The Tigers have played exactly .500 ball thus far in May. The problem is that they have played seven of their twelve games against the A's and the Angels, and went 3-4 in those contests. Unless they start beating up the mediocre teams, they will stay around .500 all season.17
Chicago Cubs
Last week: 2-4 recordLast rank: 4
The Cubs are below .500. Joe Maddon is spending more time worrying about robotic umpires than getting his team going. Miguel Montero called them lifeless, and has issued warnings that the season could get out of hand. This is quite the post championship hangover.16
Chicago White Sox
Last week: 2-3 recordLast rank: 13
Jose Quintana has struggled this season, posting a 2-5 record with a 4.38 ERA and a 1.42 WHiP. Could all the trade discussions be getting to him? Considering the White Sox are expecting quite the haul of prospects for his services, these struggles are coming at the worst possible time.Next: Better than we would think
Mandatory Credit: Bruce Kluckhohn-USA TODAY Sports
Tampa Bay Rays
Last week: 3-4 recordLast rank: 18
Sending Blake Snell to the minors was absolutely the right decision for the Rays. He could not locate his fastball, and did not appear to have any confidence in his teammates. Those teammates, incidentally, were getting tired of Snell refusing to accept responsibility for his performance. Maybe a trip to Durham will result in some maturity.14
Boston Red Sox
Last week: 2-4 recordLast rank: 8
Is it too early to start the Chris Sale for MVP discussion? All he has done is put together seven consecutive starts with ten or more strikeouts, while utterly dominating virtually every team that he has faced. Just imagine if he had gotten some run support in the early part of the year.13
Minnesota Twins
Last week: 4-1 recordLast rank: 16
For all of the concern about the Twins bullpen at the start of the season, Brandon Kintzer has taken to the closer role quite well. He has saved ten of his eleven chances, posting a 2.12 ERA and a 1.12 WHiP. It has been a remarkable start to the season.12
Texas Rangers
Last week: 6-1 recordLast rank: 21
Maybe the overall record does not show it, but the Rangers are going on a run. They have won six in a row, and are starting to get some pieces back. If the Rangers can get healthy, and Adrian Beltre performs at his usual level, reports of the Rangers demise may have been premature.11
Cincinnati Reds
Last week: 2-4 recordLast rank: 9
Bronson Arroyo was probably one rough start from hanging up his cleats for good. Then, suddenly, the 40 year old went on a solid run. That has continued into May, where he has a 3.118 ERA and a 1.15 WHiP in his 11.1 innings. It has been a remarkable turnaround.Next: Holding on to a playoff spot
Mandatory Credit: Joe Camporeale-USA TODAY Sports
Cleveland Indians
Last week: 2-4 recordLast rank: 11
Just when it looks like the Indians are about to run away, they keep falling back to the rest of the Central. The Cubs World Series hangover is getting a lot of attention, but should we start to worry about the Indians as well?9
Baltimore Orioles
Last week: 2-4 recordLast rank: 5
No Zach Britton? No problem, at least thus far. Brad Brach has been solid as the Orioles closer in Britton's absence, notching saves in eight of his ten chances. Baltimore has to hope that his implosion on Wednesday was an aberration, and not a sign of things to come though.8
Colorado Rockies
Last week: 4-3 recordLast rank: 10
The Colorado Rockies had a 4.14 ERA in 2010, the best mark in franchise history, Right now, they have a 4.30 ERA, which would be the third best mark in the Rockies 25 year history. If you want to know why they are winning, look no further than the pitching staff.7
Milwaukee Brewers
Last week: 5-1 recordLast rank: 14
Maybe it's time to take the Brewers seriously. Even with Ryan Braun being injured, and Eric Thames in a slump, they still won six of their last seven games. Now that Corey Knebel has taken over from the human petrol can known as Neftali Feliz, the Brew Crew should be in good shape going forward.6
Arizona Diamondbacks
Last week: 3-3 recordLast rank: 7
Zack Greinke gave the Diamondbacks a vintage performance on Thursday, allowing just one run on one hit and a walk, striking out eleven over eight innings. If he has rediscovered his form, and is getting comfortable in the desert, this could be a fun year for Arizona.Next: The cream of the crop
Mandatory Credit: Dennis Wierzbicki-USA TODAY Sports
St. Louis Cardinals
Last week: 3-2 recordLast rank: 15
The Cardinals are, in a lot of ways, like a horror movie villain. You just can't kill them. After a terrible start to the season, here they are, leading the National League Central once more, and having won eight of their past ten games. It's the Cardinal Way.4
Los Angeles Dodgers
Last week: 5-2 recordLast rank: 6
At times, we take Clayton Kershaw's greatness for granted. But did you know that he ranks 24th in MLB history with a 2.37 ERA? In fact, the next closest active player, Chris Sale, ranks 157th all time. We are seeing one of the all time greats in the prime of his career.3
Washington Nationals
Last week: 2-3 recordLast rank: 1
What is it about the Phillies that give the Nationals so much trouble? The are 6-5 against Philadelphia, and 16-7 against everyone else. For a team that is running away with the National League East, that is one strange development.2
Houston Astros
Last week: 5-1 recordLast rank: 3
As teams keep trying to find their own version of Andrew Miller, the Astros have just that in Chris Devenski. He has been close to untouchable, striking out 43 batters in 23.1 innings, and allowing only 19 baserunners. He could be that x-factor that can turn the tide in a postseason series.Next: Yankees place Chapman on DL1
New York Yankees
Last week: 2-4 recordLast rank: 2
He may not be getting a lot of attention because of the Yankees young stars, but Starlin Castro is having a great season. His .341 batting average is fourth in the American League, and he ranks second with 46 hits. Add in his seven homers, and Castro could be heading back to the All Star Game this season.
More from Call to the Pen
This article originally appeared on
---
---