Major League Baseball
Major League Baseball
Indians 10, Reds 9
Published
Jun. 19, 2012 4:38 a.m. ET

Lonnie Chisenhall already had the homer, triple and single. So when he came to the plate in the eighth inning, Chisenhall had one objective - a double.
And a piece of history.
''A cycle is a big deal,'' Chisenhall said. ''You've got to go after it.''
Chisenhall lined out to right field in final at-bat but finished with three hits and three RBIs, and Casey Kotchman drove in three runs as the Cleveland Indians ended Cincinnati's six-game winning streak with a 10-9 win over the Reds on Monday night.
Chisenhall and Kotchman hit two-run homers, and both drove in runs in the sixth inning off Sam LeCure (2-2) as Cleveland snapped a 7-7 tie.
Shin-Soo Choo led off the first with a homer for the Indians, who won for just the second time in seven games and pulled within 1-2 game of first place in the AL Central.
In the eighth, Chisenhall needed just a double to become the eighth Cleveland player to hit for the cycle and first since Travis Hafner in 2003. It has been nearly 79 years since the Indians had a player hit for the cycle at home. Hall of Famer Earl Averill did it in August 1933.
''That's all I was thinking about,'' Chisenhall said. ''Everybody was like, `Anything that happens you're going two,' so if it short hops (Reds right fielder Jay) Bruce there or gets down I've got to go to second.''
Despite coming up short of his first cycle since ''high school or summer ball,'' Chisenhall called his performance ''my best game in the major leagues so far.''
The ongoing feud between Indians pitcher Derek Lowe and Reds manager Dusty Baker didn't worsen. The pair behaved less than a week after exchanging ugly comments following a game.
Joey Votto and Bruce homered for the Reds, who swept a three-game series from Ohio's other major leaguers last week.
Joe Smith (5-1) replaced an ineffective Lowe in the sixth, and Chris Perez worked the ninth, giving up one run, before getting his 22nd straight save. Perez's streak is the second-longest in one season in team history. Jose Mesa saved 38 in a row in 1995.
Perez let the Reds close within one run in the ninth on Bruce's two-out RBI single, but the colorful closer struck out Ryan Ludwick looking for the final out.
Bruce and Brandon Phillips had three hits each for Cincinnati, which failed to extend its winning streak to a season-high seven games.
''We couldn't stop them,'' Baker said. ''They couldn't really stop us. They just got one more run. I told somebody early, `this is going to be a 10-9 game. I just hope it's going to be us with the 10.''
There was plenty of humidity on a sultry night at Progressive Field, but none of the heat was generated by angry words or actions.
It was a slugfest, just not the one expected.
Last Wednesday, Lowe and Baker pointed fingers at each other during a game in Cincinnati and exchanged disparaging comments afterward.
Baker had told Mat Latos to brush back Lowe with a pitch, and the right-hander took exception, wagging a finger at the Reds manager, who said he ordered the inside pitch as payback for one Lowe threw a few years ago. Lowe responded by hitting Phillips later.
Both managers did all they could to avoid the issue before the series opener.
Moments ahead of Baker's pregame availability, a Reds spokesman asked reporters to refrain from asking questions about the manager's past with Lowe.
Outside Cleveland's clubhouse, Indians manager Manny Acta downplayed the Lowe-Baker conflict, taking some of the tension out of the rematch.
Still, both Lowe and Latos got pummeled.
Lowe allowed seven runs and 11 hits in five innings, while Latos was charged with seven runs and eight hits over four.
Lowe was dismissive when asked if the feud with Baker was over.
''Holy smokes, yes,'' he said.
The RBIs by Kotchman and Chisenhall made it 9-7 in the sixth before Bruce's 16th homer got the Reds within a run in the seventh.
Michael Brantley's sacrifice fly restored the Indians' two-run lead in the bottom half.
Cincinnati tied it 7-7 in the fifth on Phillips' shot down the left-field line that turned into a ''Little League'' home run for the second baseman.
With Votto on with a double, Phillips pulled a pitch just inside the bag at third, the ball sneaking past left fielder Johnny Damon, who crashed hard into the railing. As Damon retrieved the ball, Phillips never slowed after rounding second and scored just ahead of the relay throw with a headfirst slide.
Kotchman's two-run homer and Choo's RBI double gave the Indians a 7-5 lead in the fourth.
Brantley led off with a double, and with two outs, Kotchman hit his sixth homer. Chisenhall followed with his first career triple into the right-field corner and Choo brought him home with his double - a shot off the wall in left that just missed being his second homer.
''I hit it in the perfect spot,'' Chisenhall said of his triple.
The Reds took a 5-4 lead in the third on Ludwick's RBI double and Scott Rolen's run-scoring single.
Chisenhall's two-run homer, a shot to the back rows of the first deck in right, gave Cleveland a 4-3 lead in the second.
Brantley opened the inning with a ground-rule double and went to third on Carlos Santana's single. Latos gave up an RBI groundout to Damon, struck out Kotchman and had Chisenhall down 0-2 in the count before the Indians' third baseman unloaded on an inside pitch for his third homer.
Lowe gave up four hits, including RBI singles by Rolen and Ryan Hanigan in the second, to give Cincinnati a 3-1 lead.
Votto, who has destroyed Cleveland pitching, hit a two-out homer in the first to put the Reds ahead 1-0. It was Votto's 13th homer this season and ninth in 26 career interleague games against the Indians.
Choo countered in the Indians' first with a leadoff homer, his sixth, and third to open a game this season. Choo has hit seven homers in 22 games against the Reds.
Notes: Rolen went 2-for-4 in his first game since May 12 because of a sore left shoulder. He was activated from the DL before the game. ... Ohio State football coach Urban Meyer and his 13-year-old son, Nate, threw out ceremonial first pitches. Meyer grew up in Ashtabula, Ohio, rooting for the Indians and wanted to be drafted by the club in 1982. However, he was selected in the 13th round by Atlanta and spent two years in the Braves' organization.
---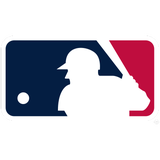 Get more from Major League Baseball
Follow your favorites to get information about games, news and more
---