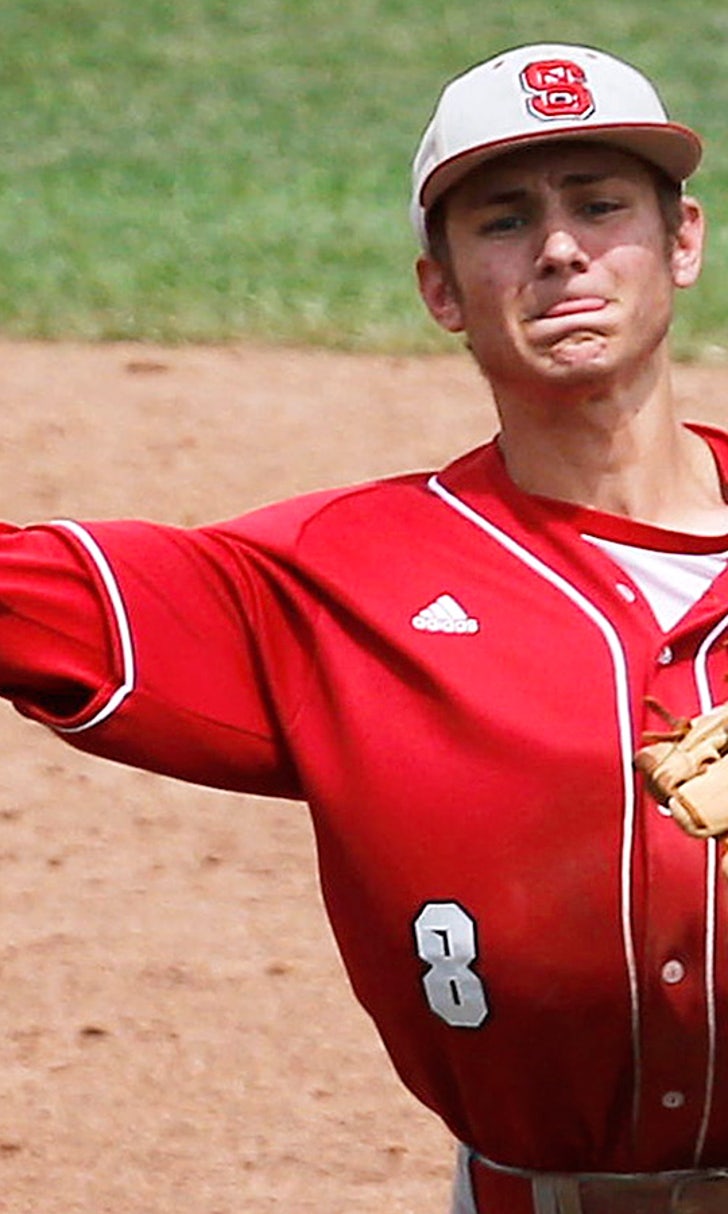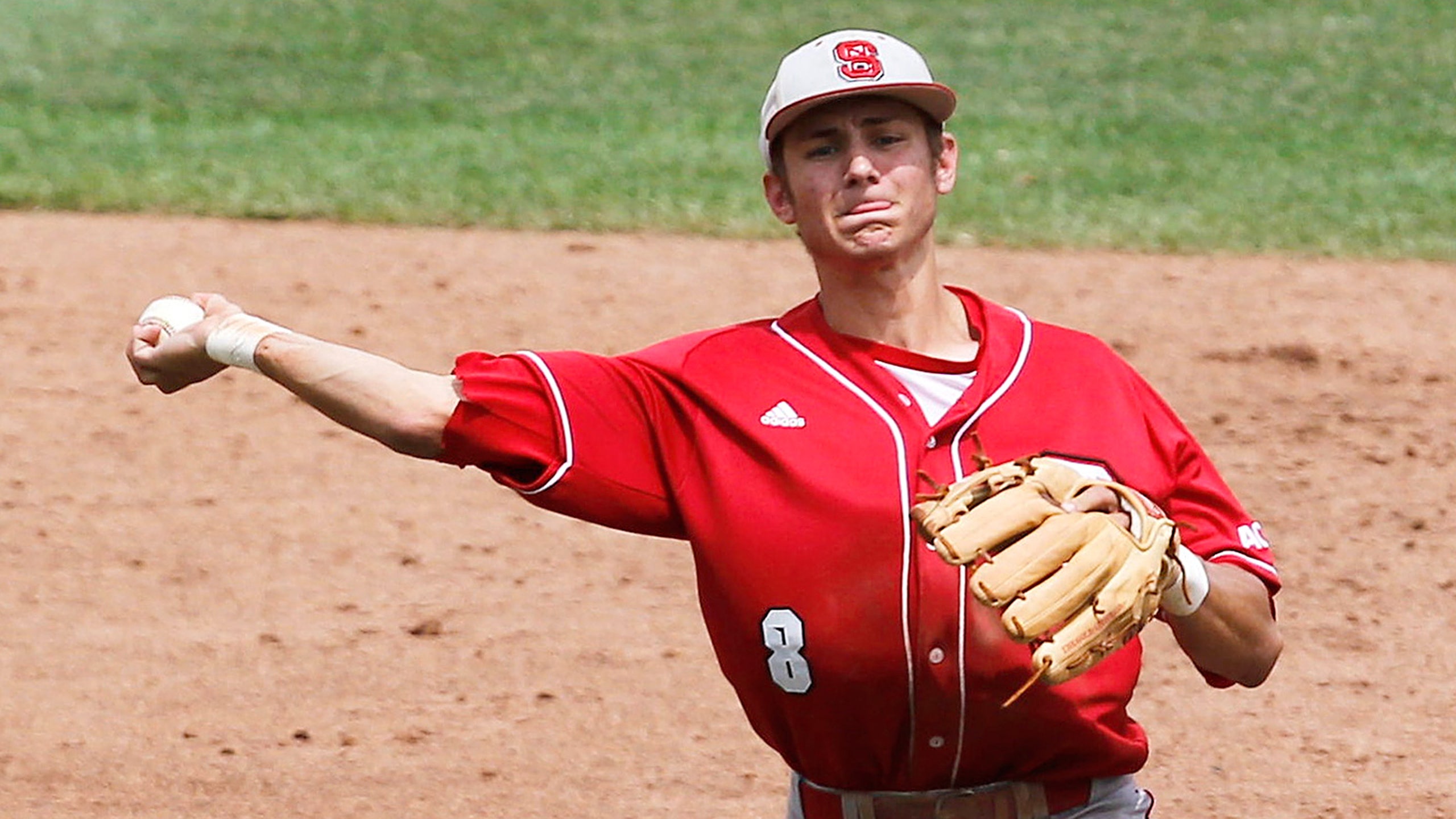 Free Trea Turner: Old rule keeps Nats' PTBN with Padres till June
BY Ken Rosenthal • December 19, 2014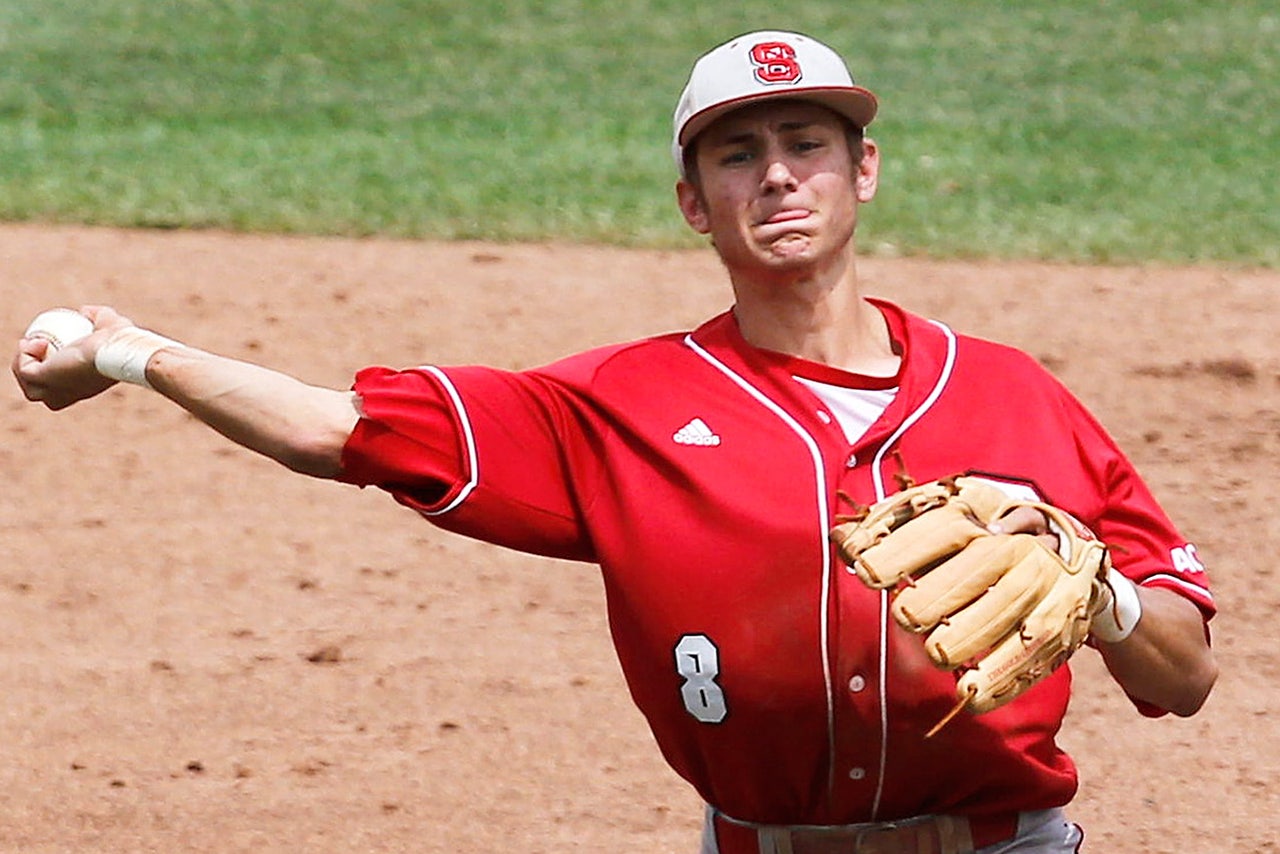 Shortstop Trea Turner has been traded from the Padres to the Nationals. Everyone knows he has been traded from the Padres to the Nationals. But because of an antiquated major-league rule, he must remain with the Padres until mid-June.
Does this make any sense?
No, and Turner's agent, Jeff Berry of CAA, told FOX Sports on Friday night that he "will vigorously pursue all available courses of action to remedy this situation," including a possible grievance in conjunction with the players union.
Berry said that it was "unconscionable" that Turner must stay with an organization that already has traded him and "has zero concern, motivation or interest in his health, development or performance."
Major League Baseball rule 3(B)(6) states that a drafted player cannot be assigned to another club for one year after signing his original contract. Thus, Turner must spend spring training and the first part of the season with the Padres, knowing he has been traded.
Turner, the 13th overall pick in last year's draft, was a key part of the three-team, 11-player blockbuster that sent outfielder Wil Myers to the Padres and was officially announced on Friday.
The official announcement by the clubs, in accordance with the rules, referred to Turner only as a "player to be named." But a number of media outlets, including FOX Sports and baseball's official website, MLB.com, reported that he was part of the deal.
Nationals general manager Mike Rizzo acknowledged to reporters Friday that the situation is virtually unprecedented, but said the teams are "going to trust each other and do what's right by the player."
Not good enough, said Berry, who is the co-head of CAA Baseball and representative for Buster Posey, Matt Cain, Jake Peavy and Mark Buerhle, among other major leaguers.
"Regardless of the sham press releases being put out by teams, there is no Player to be Named, there is only the player already named, and that player is Trea Turner," Berry said.
"Trea is one of the top prospects in baseball and on a fast track to the major leagues," Berry said. "In this case, the plan to 'trust us' is not enough when it comes to a player's well-being and career.
"Given the circumstances and the undoubtedly negative impact on Trea Turner, for the teams involved and Major League Baseball to endorse and approve this trade is not only unethical, but also goes against the very spirit of the Minor League Uniform Player Contract that players sign when they first enter professional baseball. That contract requires a player to 'serve the club diligently and faithfully.' Shouldn't the clubs and the controlling parties at Major League Baseball be held to the same standard?"
It's a fair question. The Padres may intend to treat Turner like any of their players, but in reality they already have extracted maximum value out of him. Even their motivation to keep him healthy is suspect: If Turner were injured, the Padres would replace him with another player from a pre-determined list.
That player might not be as valuable to the Padres or as attractive to the Nationals, who envision Turner as a possible long-term replacement for potential free-agent shortstop Ian Desmond. Then again, the Nats could file a grievance if the player was not of the quality they initially agreed upon.
The real issue is not that the Padres would want to sabotage Turner; it's just that in certain situations, they might be naturally inclined to put other players first. Turner, meanwhile, would remain in an awkward spot.
Teams often complete trades including a player or players to be named, but frequently those deals occur at the July 31 non-waiver deadline, leaving a minor leaguer only a few weeks to spend with his original club — and without knowing that he is about to be dealt.
Drafted players can be traded six months after they sign their original contracts, but again, the deals only can become official after a year. The obvious solution is to change the rule through collective bargaining — an adjustment that the players union would favor, sources say.
MLB officials acknowledge that the rule needs to be revisited, but the league is unlikely push for quick action, sources say. Turner is under a minor-league contract, so the union does not appear to have jurisdiction over him. Berry, though, seems inclined to fight.
Is this so difficult?
Free Trea Turner.
---
---