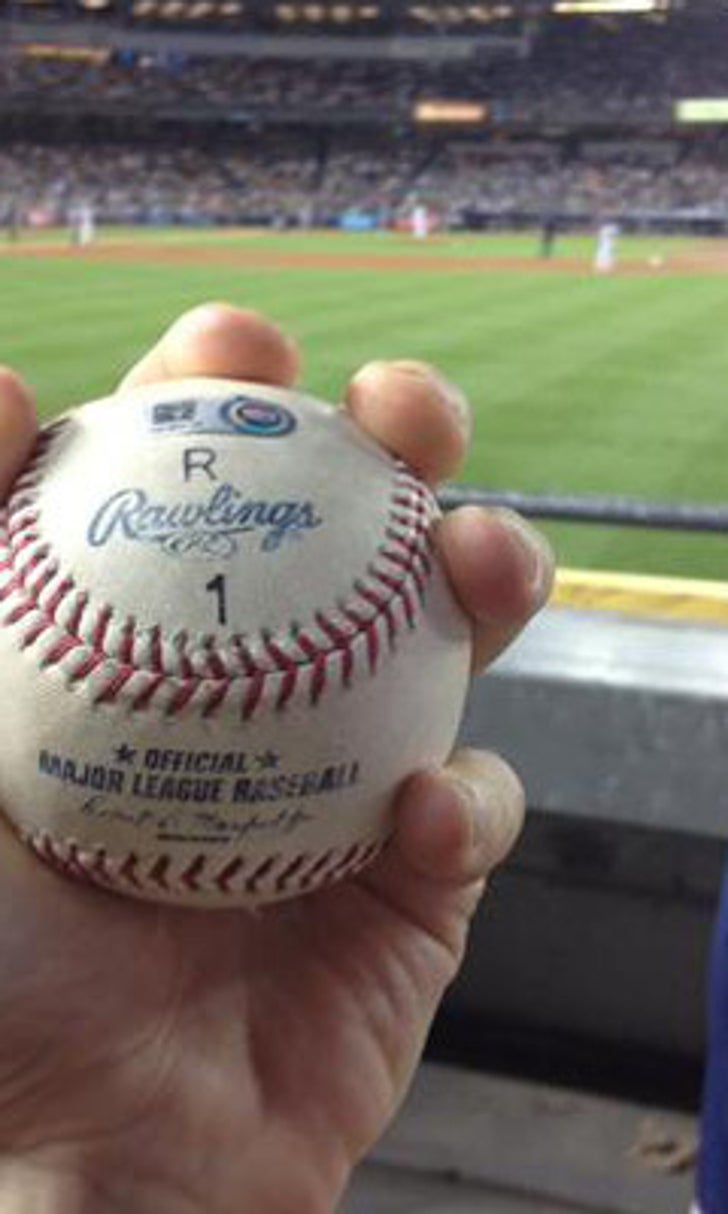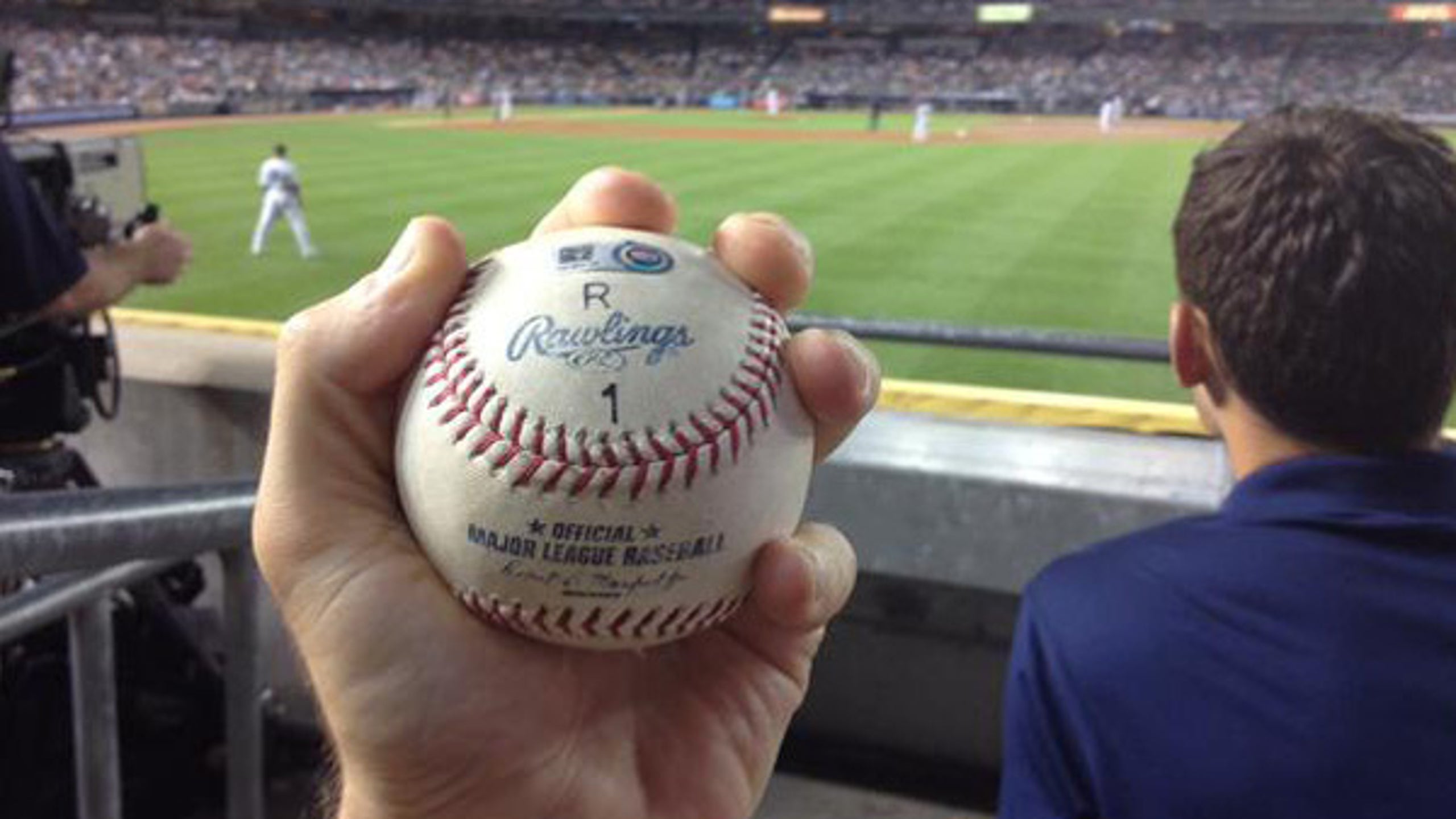 Foul ball guy Zack Hample caught A-Rod's 3,000th hit
BY foxsports • June 19, 2015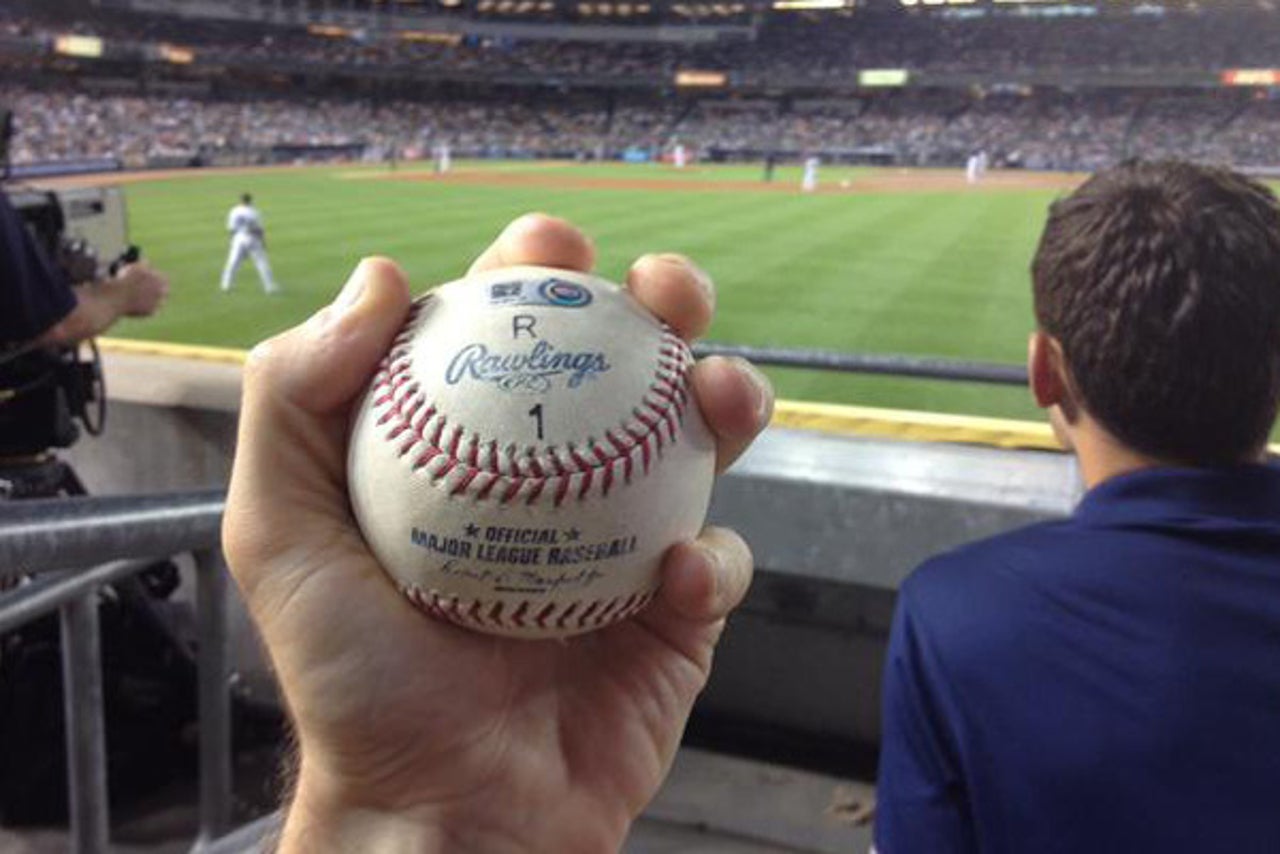 By Larry Brown
Zack Hample, known as "foul ball guy" and infamous for being a ballhawk who has snagged over 8,000 balls at ballparks during his life, impressively caught the home run ball accounting for Alex Rodriguez's 3,000th career hit.
A-Rod homered to right field off Justin Verlander in the first inning of Friday's Yankees-Tigers game for his historic hit, which also doubled as his 667th career home run. Hample, a 37-year-old Yankees fan who has written three books about baseball, including one about the art of snagging balls, is the lucky fan who snagged the ball posted on Twitter about his catch:
Here's A-Rod's 3,000th hit/ball. Told the @Yankees I'm keeping it. Got it authenticated by @MLB. This is un-REAL.
Hample was asked if he would give the historic ball back to Rodriguez and indicated no plans to do so.
"My intention all along, imagining this scenario as a one-in-a-million, was not to give it back," Hample said. "Just because – the guy who got Jeter's 3,000th hit, a lot of people called him an idiot. A lot of people said that he was a wonderful person and extremely generous, and I really think whatever you want to do with it is your choice. I think that someone like Derek Jeter or Alex Rodriguez, who's made half-a-billion dollars in their career, doesn't really need a favor from a normal civilian, a fan like me," Hample said via the New York Daily News.
"I don't know right now if I'm gonna sell it," Hample continued. "Depending on what the Yankees could offer, I would consider giving it back. I don't plan to give it back for a chance to meet him and four autographed bats, because I don't collect bats. I collect baseballs. Just having this ball is so meaningful to me, and I can't believe that I got it."
Even though Hample has snagged over 8,000 balls during his life — most of which came during batting practice — he has caught a few big home run balls, though this is his most prized possession. Some of his other collectible highlights include catching Barry Bonds' 724th career home run, Mike Trout's first, and the last home run hit at Shea Stadium.
Hample boasts that he can ask for a ball in 31 different languages. One of his tricks include bringing hats of both teams playing in a game so he can suck up to the players.
Seriously, this guy is even more impressive than the dude who caught four foul balls in one game.
"I love doing this. Every season there's a new challenge in place," Hample said in a 2013 video by FOX Sports.
In a CBS News profile on Hample from 2006, he says September 1993 was the last time he didn't get a ball at a game.
Hample maintains a blog on MLB.com and also has his own website.
More from Larry Brown Sports:
---
---