Adam Eaton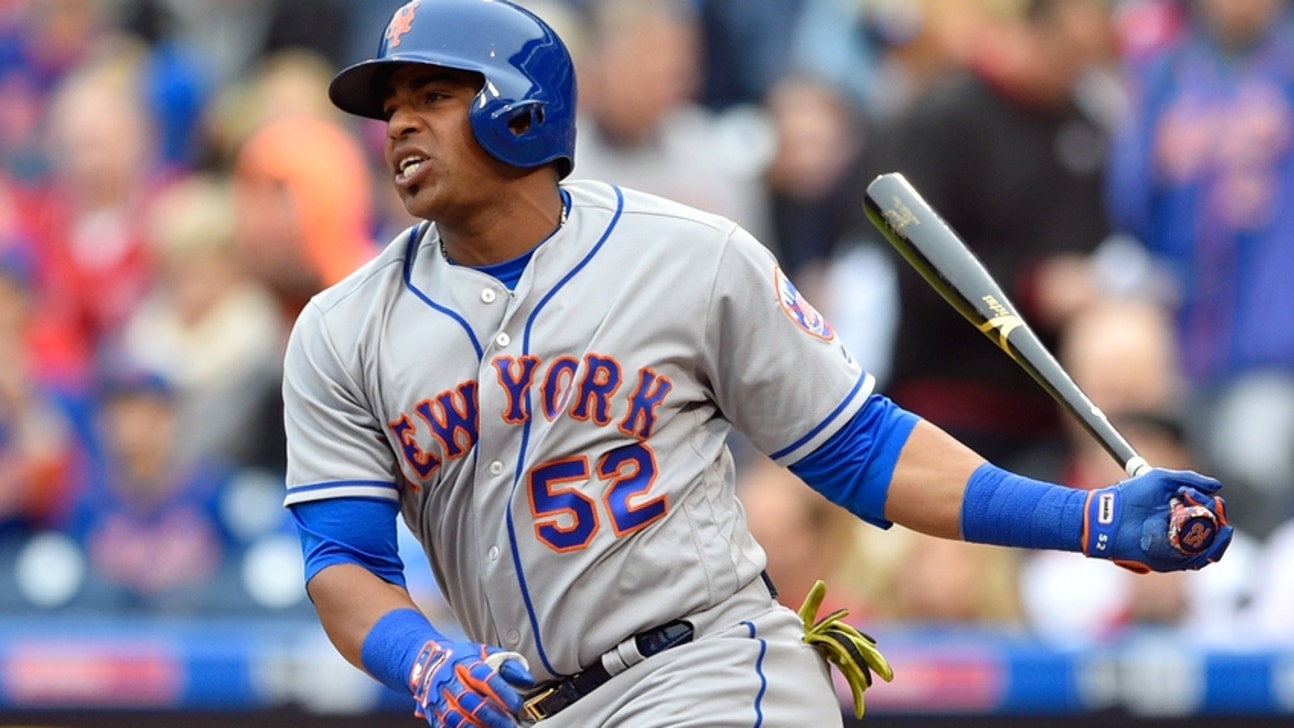 Adam Eaton
Fantasy Baseball 2017: Winners and Losers after Winter Meetings
Updated
Mar. 4, 2020 7:40 p.m. ET

Fansided, Bill Pivetz/FanSided via Fantasy Baseball Crackerjacks
Mandatory Credit: Derik Hamilton-USA TODAY Sports
There were a lot of moving pieces during the Winter Meetings. How do those signings and trades affect the fantasy baseball landscape for the 2017 season?
The 2016 Winter Meetings came and went. There were a lot of big-name signings and even a couple of eyebrow-raising trades. It was clear to see who the contenders and rebuilders (I hate using the word 'pretenders') are for next season. There were clear fantasy baseball winners and losers at the end of the week.
The starting pitching market wasn't as strong as some of the other positions. As a result, some teams were forced to either overpay or reach on pitchers with question marks. Every team needs five starting pitchers and some of the signed pitchers got a boost in value by finding a job.
The closer market was the strongest position (I'm separating all the hitters). There were three top closers and they all got paid. This also opened up some doors to other relief pitchers moving up to their team's closer role.
There were also teams that brought back some of their free agents that, in my opinion, wouldn't have been good fits anywhere else.
There are also some signees or trades that didn't make sense and created a ripple effect throughout the fantasy baseball world.
While there are plenty of big names still available on the market, here are my biggest winners and losers coming out of the Winter Meetings.
Mandatory Credit: Ken Blaze-USA TODAY Sports
The Arizona Diamondbacks had one of the worst bullpens in the league last season. Thus, they signed Fernando Rodney to lock down the ninth inning. But, I don't think he's a closer fantasy owners want to draft in most leagues.
In 28 games with the San Diego Padres, he recorded 17 saves with a 0.31 ERA and 0.872. He didn't allow his first run until June 21, his 26th game. He also had a 10.4 K/9 and 3.8 BB/9. Rodney was then traded to the Miami Marlins and lost a lot of his value.
Rodney had a 5.89 ERA and 1.80 WHIP in 39 games. He did record another seven saves, but wasn't the go-to guy. Now, in Arizona, he will be the closer. However, the number of save opportunities he will get is the big question.
The offense scored enough runs to give their starting pitcher enough support, 4.64 runs per game, 11th in the league. It's up to the starting pitchers other relief pitchers to limit opposing runs scored before giving the ball to Rodney.
Most closers have some sort of value, depending on the league structure. Rodney will get drafted, but he would have been a lot higher if he went somewhere else.
Mandatory Credit: Dennis Wierzbicki-USA TODAY Sports
The Chicago Cubs former prospect will find consistent playing time with his new team.
The Cubs and Kansas City Royals agreed to a one-for-one trade with Soler and closer Wade Davis. Chicago needed the bullpen help and had an abundance of outfielders, making Soler disposable.
The Cubs had Jason Heyward, Kyle Schwarber, Ben Zobrist, recently signed Jon Jay and a couple of other names on the outfield depth chart. Now, Soler will likely fill in at right field. Jarrod Dyson has come up multiple times in trade rumors.
The Royals lost designated hitter Kendrys Morales and were in need of a power hitter. He hit 12 home runs and 31 RBI win 86 games last season. As long as he can find a starting job, then Soler will get a boost in value.
I wrote deeper about the effects of both sides of the trade here.
Mandatory Credit: Derik Hamilton-USA TODAY Sports
The Atlanta Braves were one of the first teams to enter the free agent market. The team signed two aging starting pitchers in Bartolo Colon and R.A. Dickey in November, and then traded for Jaime Garcia earlier this month.
They join Julio Teheran and Mike Foltynewicz, both 25 years old, in the Braves rotation.
Colon was the most consistent option with the Mets. Dickey hasn't seen much success since his days in New York. Garcia went 10-13 with a 4.67 ERA and 1.375 WHIP with the St. Louis Cardinals last season.
The Braves offense is not going to help these pitchers. They ranked 28th in runs per game last season, 4.03, and 23rd over the last three seasons. If you play in league with wins, these pitchers won't do you any good. However, if you switch to quality starts, and you should, then there is some value.
Mandatory Credit: Brad Penner-USA TODAY Sports
The New York Mets re-signing Yoenis Cespedes last offseason? No surprise. The Mets doing it again this offseason? Yeah, now I'm shocked.
Yet, there doesn't seem to be a better fit for Cespedes than the Mets.
He hit 31 home runs and 86 RBI, which led the team in both categories, and a .280/.354/.530 line. The downside was that he only played in 132 games. I think he could have reached 35 and 100 if he played 20 more games.
From Aug. 19 to the end of the season, 38 games, he hit .259 with nine home runs and 27 RBI. He is one of the few power contributors in this Mets lineup.
I wrote about the impact of this signing here. Cespedes ranks inside my top-15 outfielders. I think if he went anywhere else, not including the New York Yankees and a couple of other teams, he would have ranked outside my top 20.
Mandatory Credit: Brad Mills-USA TODAY Sports
The Los Angeles Angels were in desperate need of another bat in the lineup. Outside of Mike Trout and Albert Pujols, the rest of the lineup didn't scare you. They can still use help elsewhere, but this is a good start.
Espinosa posted some good and some bad numbers while with the Washington Nationals. He hit 92 home runs, 285 RBI and a .226/.302/.388 line in his seven years. Last season was his best power season, 24 HR and 72 RBI, but posted a .209 average.
The plus side of Espinosa going to Los Angeles is that he will regain second base eligibility. Andrelton Simmons will go back to shortstop. They can form a dangerous duo in the middle infield, helping their starting pitchers.
Trout and Pujols were the other 25-plus home runs hitters. The next closest was Kole Calhoun with 18. Espinosa could provide some lineup protect for his new teammates, but I don't think he'll benefit much from the move.
I don't expect him to hit higher than .230, but could hit 22 homers and 70 RBI next season.
Mandatory Credit: Tim Heitman-USA TODAY Sports
The Colorado Rockies made an interesting move during the Winter Meetings. No, they didn't trade any of their outfielders (yet). Though, they signed another outfielder.
Ian Desmond spent time at both shortstop and outfield, but the Rockies aren't in need at either of those positions. There have been reports that the Rockies would move Desmond to first base. He's never played a major league inning at first base.
Desmond had a rebound season with the Texas Rangers. He hit 22 home runs, 86 RBI and .285. His on-base percentage went up 45 points, .290 to .335, mostly because of 42 more hits and 27 fewer strikeouts.
If the Rockies can keep Charlie Blackmon and Carlos Gonzalez, this could be a dangerous lineup. Colorado ranked second in runs per game last season with 5.22. A potential lineup of Blackmon, Gonzalez, Desmond, Trevor Story, Nolan Arenado and DJ LeMahieu would be fun to watch.
I ike the signing, if the roster remains the same.
Mandatory Credit: Anthony Gruppuso-USA TODAY Sports
The New York Yankees were big sellers at the trade deadline, we know this. As a result, a new closer emerged in the final months of the season. Unfortunately, it didn't last long. The Yankees brought back a closer they recently traded away.
Dellin Betances was the de facto closer after Andrew Miller and Aroldis Chapman were traded. From that moment on, he had a 4.37 ERA, 1.412 WHIP and 12 saves out of 14 chances. His value went up because of the saves, but he wasn't the same pitcher.
Pitching in the sixth, seventh and eighth innings last season, he had a 2.61 ERA, 0.987 WHIP and 81:15 K:BB ratio. This is the spot where Betances belongs, especially in the Yankees bullpen.
This is the reason I list Betances as a winner and loser. He wins because he will not be pitching in the ninth inning. But that's also why he loses. Betances won't be recording as many saves as he was.
He will still be a valuable relief pitcher in most leagues.
Mandatory Credit: Tommy Gilligan-USA TODAY Sports
This ties in nicely to the previous slide. Chapman is back with the Yankees. After dominating for both the Yankees and Cubs, he will be the closer for New York for the next couple of seasons.
Despite being suspended for the first 30 games, he had a good first half. In 31 games, he posted a 2.01 ERA, 0.894 WHIP and 20 saves. He also had a 12.6 K/9 and 2.3 BB/9.
In the final 28 games, he had a 1.01 ERA, 0.825 WHIP and 16 saves with the Cubs. This was fifth consecutive season with at least 33 saves.
I think he would have fared better going back to Chicago. The offenses aren't as strong as they are in the American League East, but with Boston losing David Ortiz and Toronto without Edwin Encarnacion and Jose Bautista (so far), there isn't much to fear.
He is my No. 1 closer entering next season. While he struggled a bit in the World Series, Joe Giradi knows how to use him effectively. Chapman has shown no signs of decline during the regular season.
Mandatory Credit: Troy Taormina-USA TODAY Sports
This next one caused a big discussion when I first talked about it, here.
The Houston Astros have been very busy this offseason. The team signed three hitters and traded for a fourth. Adding them to the current Astros lineup and they are a force in the American League West. However, these moves created a bottleneck on the depth chart.
The team signed Josh Reddick, Carlos Beltran and Nori Aoki. They then traded for Brian McCann last month. Everyone seems to have a starting job, except for one man. Evan Gattis.
Gattis spent some time in the outfield in his first three seasons, but was used at catcher and designated hitter last season. The Astros have signed players to take up both positions, McCann and Beltran respectively.
With Reddick, Aoki and George Springer in the outfield, Gattis becomes the best bench player in the league. He hit 32 home runs and 72 RBI with a .251/.319/.508 line last season. The Astros are going to have a hard time keeping those numbers out of the lineup.
Yet, as of now, he will be. Gattis will be drafted in deeper leagues and a bench option in standard.
Mandatory Credit: David Banks-USA TODAY Sports
The biggest winner is someone who didn't switch teams.
Like I mentioned, a lot of people were effected by these trades. When one player leaves, someone else takes his place. This is exactly what happened in Kansas City.
The Royals have done a great job having valuable closers, from Greg Holland to Davis and now their new closer, Kelvin Herrera.
In 72 games last season, he had a 2.75 ERA, 0.958 WHIP, 10.8 K/9, 1.5 BB/9 and 12 saves. If he can improve on those numbers just a bit as a full-time closer, then he could easily make it into my top-10 by Opening Day.
The offense is there, but the pitching staff could use some work. If the rotation and relievers can hold a league, I am confident Herrera will shut it down. He is someone worth drafting late in drafts as your third or fourth closer.
Mandatory Credit: Caylor Arnold-USA TODAY Sports
There are still some big names left without a team. Most notably, Encarnacion, Bautista, Mike Napoli, Mark Trumbo and Chris Carter. Once they sign, we will have the fantasy baseball impact.
Until then, these are my biggest winners and loser coming out of the Winter Meetings and big signing spree.
There were some trades that I didn't touch on, like Chris Sale to Boston or Adam Eaton going to Washington. There are some winners and losers from those moves as well, but not as impactful as the 10 I mentioned here.
Am I wrong on any of these players? Let me know what you think in the comments.
More from Fantasy Baseball Crackerjacks
This article originally appeared on
---
---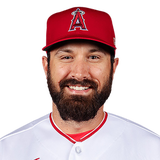 Get more from Adam Eaton
Follow your favorites to get information about games, news and more
---