Major League Baseball
Major League Baseball
Davis' 10th HR gives Rangers win over M's
Published
May. 15, 2009 12:19 a.m. ET

Matt Harrison walked off the mound after 102 pitches with another complete game, though his shutout streak was over and the Rangers still hadn't scored.

A few batters later, the left-hander was leaping over the dugout railing with the rest of his teammates to celebrate Texas' latest victory in its final at-bat.

Chris Davis hit a two-run homer in the bottom of the ninth, after Hank Blalock led off the inning against closer Brandon Morrow (0-3) with his 10th homer, and the Rangers beat the Seattle Mariners 3-2 on Thursday to complete a three-game sweep.

"We're waiting a little bit too long to get the bats going, but we got them going just in time," Ian Kinsler said. "The way Matt threw the ball, it was just incredible. We feel great for him."

Harrison (4-2) threw a five-hitter to win his fourth consecutive start. He retired 16 of the last 18 batters after Seattle scored twice in the fourth to end his scoreless innings streak at 22 in a row.

"It was great that Chris did it but I was more happy for (Harrison), because Harry hung in there, kept us in there," Rangers manager Ron Washington said.

Harrison struck out seven with no walks in his second complete game in a week, the third of his career. He had a four-hit shutout against the Chicago White Sox last Friday.

It was the 13th victory for Harrison in 22 major league games, the most for a left-hander starting a career since Vean Gregg won 16 of his first 22 games for Cleveland in 1911.

The AL West-leading Rangers (20-14) got their 10th win in 12 games to reach six games over .500, matching their best mark in Washington's three seasons.

Felix Hernandez pitched seven shutout innings for Seattle and David Aardsma had a 1-2-3 eighth against the top of the Texas order. Morrow has six saves and hadn't blown a chance until Wednesday night, when Blalock hit a two-run double with one out in the 11th for a 6-5 victory.

"It was a tough two days. We should have won the series, but because of two-thirds of an inning ... it's tough to swallow," Morrow said. "I've got to start mixing pitches. I'm acting like a pitching machine out there."

Blalock struck out all three times against Hernandez, but hit a full-count pitch off Morrow into the second deck of right-field stands. David Murphy had a two-out double before Davis homered to center.

"It's unfortunate to give it up like that," Mariners manager Don Wakamatsu said. "There's nobody on this planet who feels worse than Brandon right now. It's part of the learning curve."

Harrison hadn't given up a run since April 27 at Baltimore, when the Orioles scored four times in the first two innings. He finished that game with five scoreless innings, then didn't allow runs in consecutive appearances against the White Sox.

Jose Lopez led off the Seattle fourth with a single and moved to third on Adrian Beltre's double. Russell Branyan drove home a run with a groundout before Wladimir Balentien had an RBI double.

"I can't say I didn't get kind of mad when it happened and I gave up the run," Harrison said. "I made an adjustment early enough to hold them off the rest of the game."

Harrison's 22-inning scoreless streak matched the one Hernandez had earlier this year, which was two innings shy of the major league season high set by Kansas City's Zack Greinke.

But Hernandez allowed 12 runs over 10 innings in his previous two starts. Texas scored six runs in six innings against him last week to end his scoreless streak.

After Michael Young singled and Josh Hamilton walked in the first, Hernandez retired 15 of the next 16 batters until Young singled again in the sixth. The right-hander left after 110 pitches with six strikeouts.

"Felix pitched outstanding," Wakamatsu said. "It was what we were looking for."

Notes: Harrison's scoreless streak was the longest for a Texas pitcher since Kenny Rogers tossed 31 consecutive shutout innings in 2005. ... The Mariners finished a 1-7 road trip. They play their next 10 games at home. ... The last time Texas won consecutive games in its final at-bat was May 5-6, 2000.
---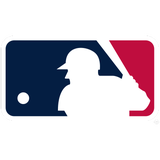 Get more from Major League Baseball
Follow your favorites to get information about games, news and more
---