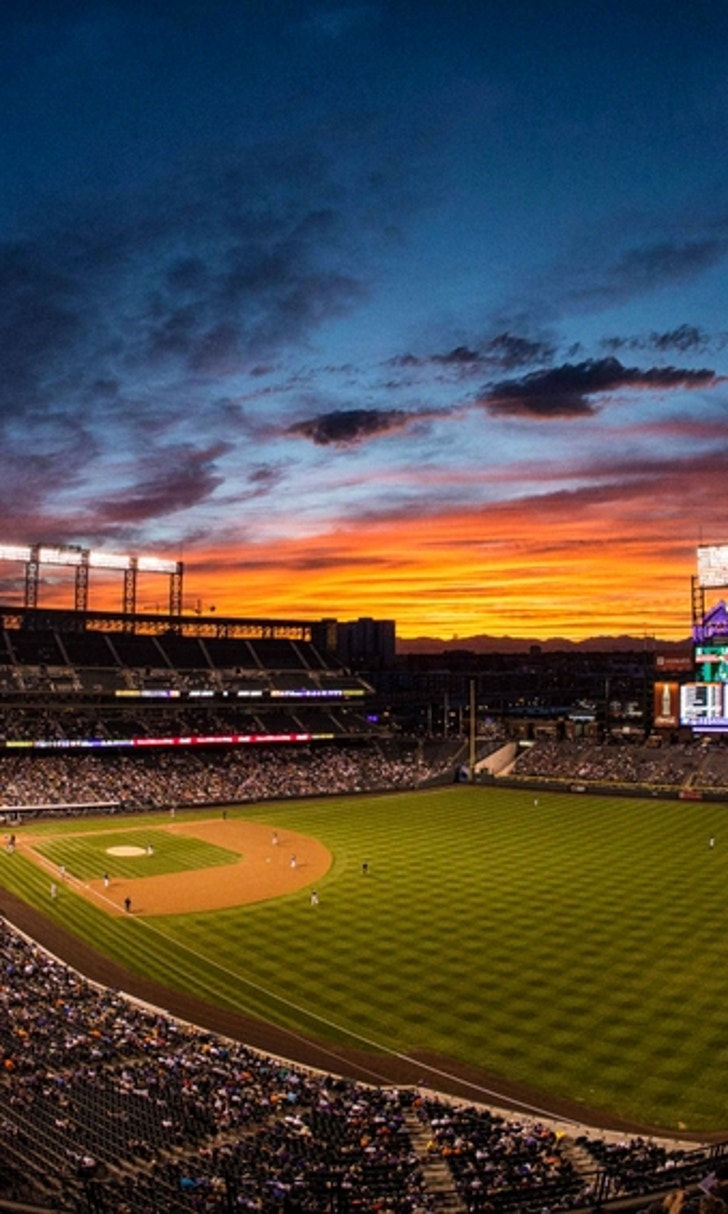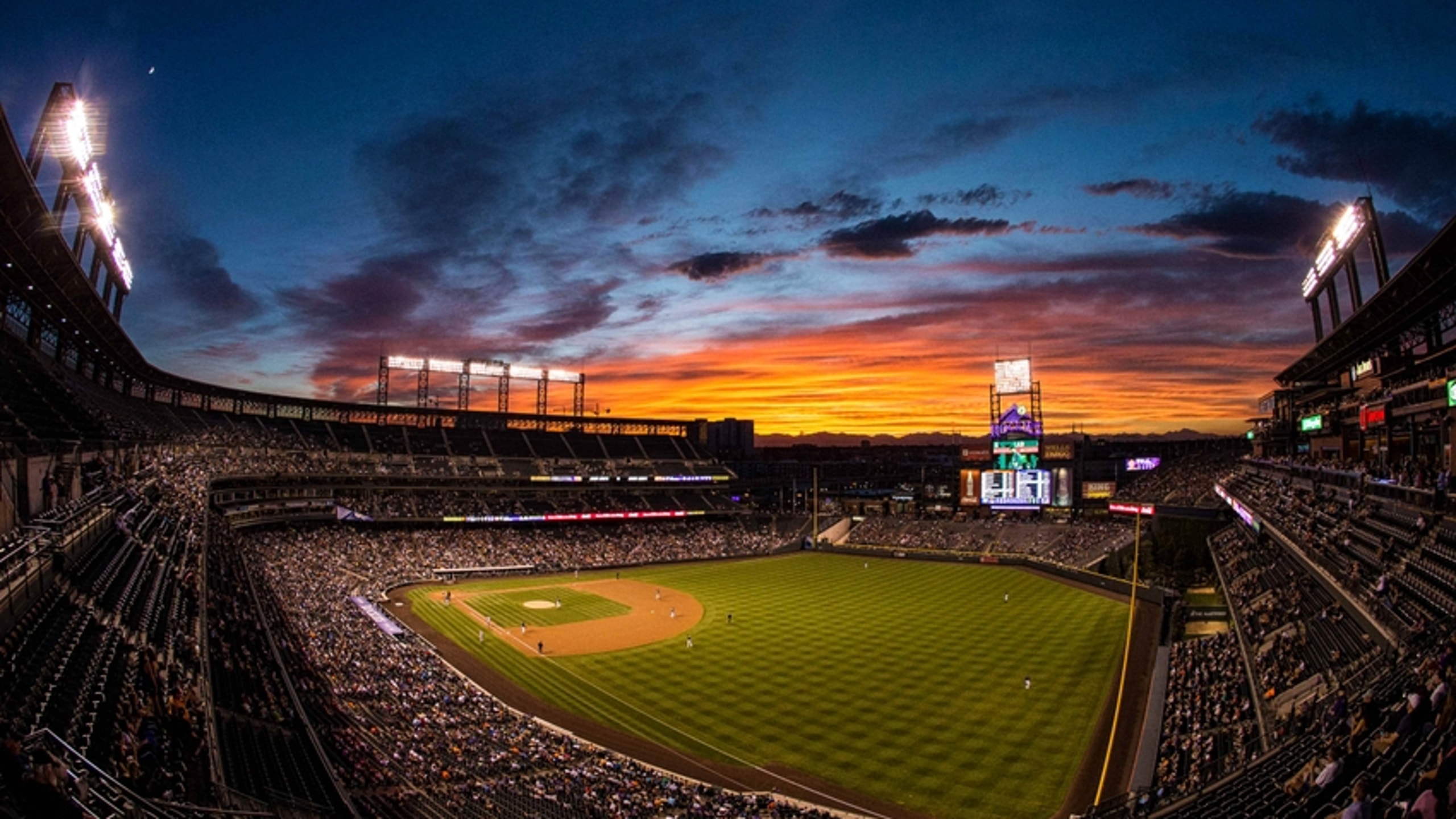 Colorado Rockies: 3 Battles to Watch Heading into 2017
BY Fansided and Kevin Henry/FanSided via Rox Pile • December 30, 2016
Sep 7, 2016; Denver, CO, USA; A general view of Coors Field in the second inning of the game between the Colorado Rockies and the San Francisco Giants. Mandatory Credit: Isaiah J. Downing-USA TODAY Sports
There is a lot of anticipation surrounding the Colorado Rockies and what could well be a playoff push in the 2017 season. With a young and talented rotation, star-studded lineup that can produce plenty of runs and offseason moves in place that are expected to shore up some of Colorado's 2016 weaknesses, things look good for the Rockies on paper.
However, while things may look good on paper, there are still some decisions that need to be made by new manager Bud Black. While some things may be set in stone (we really don't see anyone beating out Nolan Arenado for the third base job), there are still some positions where decisions are going to have to be made. Those decisions could not only have an impact on the lineup, but also on the direction of a player's potential with the Rockies in 2017 … and possibly beyond.
More from Rox Pile
We analyzed the roster and came up with the three biggest position battles that we see happening with the Rockies next season. All three involve young players who are believed to be a key part of Colorado's nucleus moving forward and all three are probably going to come down to who performs the best in spring training.
Hey, the biggest battle for the Rockies last season in spring training turned out pretty well for the team. Some guy named Trevor Story won the starting shortstop position and he made a pretty nice impact.
Let's look at the first battle and analyze the players…
Sep 20, 2016; Denver, CO, USA; Colorado Rockies catcher Tony Wolters (14) attempts to pick up wild pitch rebound in the first inning against the St. Louis Cardinals at Coors Field. Mandatory Credit: Ron Chenoy-USA TODAY Sports
Battle No. 1 – Tony Wolters vs. Tom Murphy
This is a battle where, if the Rockies could somehow fuse these two players together, they'd have the perfect catcher. However, sources tell us that Bud Black won't be doing any cloning experiments before spring training.
rockies
Call to the Pen 15hColorado Rockies Signing Greg Holland Would Be a Win-Win--For Holland
More headlines around FanSided:
19h - Colorado Rockies: Without Encarnacion, What's Next at First?1 d - Colorado Rockies Rumors: Offer Extended to Greg Holland?1 d - MLB: Four Unexpected Things that we should Expect in 20171 d - Colorado Rockies: Wednesday's News and Rumors Roundup1 d - Colorado Rockies: 10 Highlights from the 2016 SeasonMore News at Rox Pile

Wolters came out of nowhere last season to grab a roster spot and become one of the best framing catchers in Major League Baseball. He also added versatility to the Rockies roster, using his past experience as a middle infielder to even log games at second base and shortstop last season.
He finished the season hitting .259 with three homers and 30 RBI. He got better at the plate as the season went along. After hitting just .200 in June, Wolters put together months of .360, .289, .286 and .333 to end the season. However, his home-road split is a bit scary as he posted a .346 average at Coors while hitting just .168 on the road.
Defensively, Wolters had more chances behind the plate (and gained more experience) in 2016 than Murphy. Last season, Wolters threw out 12 of 39 runners (31 percent) while Murphy threw out four of 10 runners (40 percent) while Hundley nabbed just nine of 66 runners (14 percent).
Murphy, meanwhile, proved he had some pop in his bat in limited at-bats after being called up in September. He batted .273 (12-for-44) with five homers and 13 RBI. As we projected in yesterday's article, that would translate over to 41 homers in a 162-game schedule.
Murphy is 25. Wolters is 24. There's no question that the Rockies have plenty of potential at the position … but is it enough for the team? There have been rumors that the Rockies were looking at Matt Wieters in recent days, but Colorado has also invested a lot in Murphy's future, grooming him as the franchise's catcher of the future.
It looks like it will be a time split behind the plate, but we'll guess that Murphy gets the Opening Day nod in Milwaukee.
Jun 9, 2016; Denver, CO, USA; Colorado Rockies right fielder Gerardo Parra (8) hits a single in the third inning against the Pittsburgh Pirates at Coors Field. Mandatory Credit: Isaiah J. Downing-USA TODAY Sports
Battle No. 2 – Gerardo Parra vs. David Dahl
On the surface, this seems like a no-contest. Parra struggled mightily last season while Dahl arrived to fanfare midseason and proved that he had the mettle to make it in the Major Leagues. While Parra was hurt, Dahl flourished in left field.
Now Parra is back and healthy … and should contend for the spot he signed to play when he inked a 3-year, $27.5 million contract prior to last season. He'll make $8 million this season. Can the Rockies afford to keep that kind of contract on the bench?
If Parra plays like he did last year, the answer is yes. He hit just .253 (well below his career .274 average) while striking out 73 times in 368 at-bats. He also walked just nine times last season. It was far from an impressive debut campaign.
Parra's 162-game average is .274 with nine homers and 52 RBI. Certainly it would be an improvement, but the Rockies need more out of their left fielder. That's where Dahl comes in.
The 22-year-old rookie hit .315 with seven homers and 24 RBI last season after being called up before Colorado's game in Baltimore on July 25. He started his career in grand style, establishing a new Colorado mark and tying an MLB mark by recording a hit in each of his first 17 games.
Colorado fans may shake their head thinking there will be a battle for the left field position … but they also should want there to be one. If there is, that means Parra is improving at the plate. It's really the only way that the 29-year-old Venezuela native can take time away from Dahl and his upside in left field.
We predict Dahl will start the season in left field … but Colorado will continue to try to find at-bats and playing time for Parra (and his contract).
Sep 25, 2015; Denver, CO, USA; Colorado Rockies shortstop Cristhian Adames (18) slides into third base in the first inning against the Los Angeles Dodgers at Coors Field. Mandatory Credit: Ron Chenoy-USA TODAY Sports
Battle No. 3 – Cristhian Adames vs. Alexi Amarista
The Rockies made a few folks scratch their heads when it was recently rumored the team had signed utility infielder Alexi Amarista to a deal. It seemed a bit perplexing that the Rockies would bring someone on board who was so similar to Cristhian Adames … when Adames is still sitting on the bench.
Make no mistake about it, neither of these players are going to unseat Nolan Arenado, Trevor Story or DJ LeMahieu for playing time. However, what will happen if an injury like Story's 2016 season-ending thumb ligament tear were to occur again? There is no Daniel Descalso on the roster to fill in. It will likely be Adames or Amarista.
Adames has yet to impress in his three stints with the Rockies, compiling a .215 average. He's a capable defender but can rarely be counted upon at the plate.
Want your voice heard? Join the Rox Pile team!
Amarista, meanwhile, has a relationship with new Colorado manager Bud Black thanks to the time they spent together with the San Diego Padres. His 162-game averages show him hitting .230 with five homers and 40 RBI. Luckily, he won't be counted upon for 162 games.
His relationship with Black probably gives him the leg up for now in the competition with Adames for the "infielder off the bench" position. Will Adames be able to show in spring training he can overtake Amarista? If the past is any indication, the answer is no and Amarista will see more action than Adames this season.
By the way, one has to wonder if Amarista would've been a part of Colorado's plans if the Rockies could've kept Josh Rutledge this offseason. Colorado signed him to a minor league deal before losing him to the Boston Red Sox in the recent Rule 5 draft.
---
---