Boston Red Sox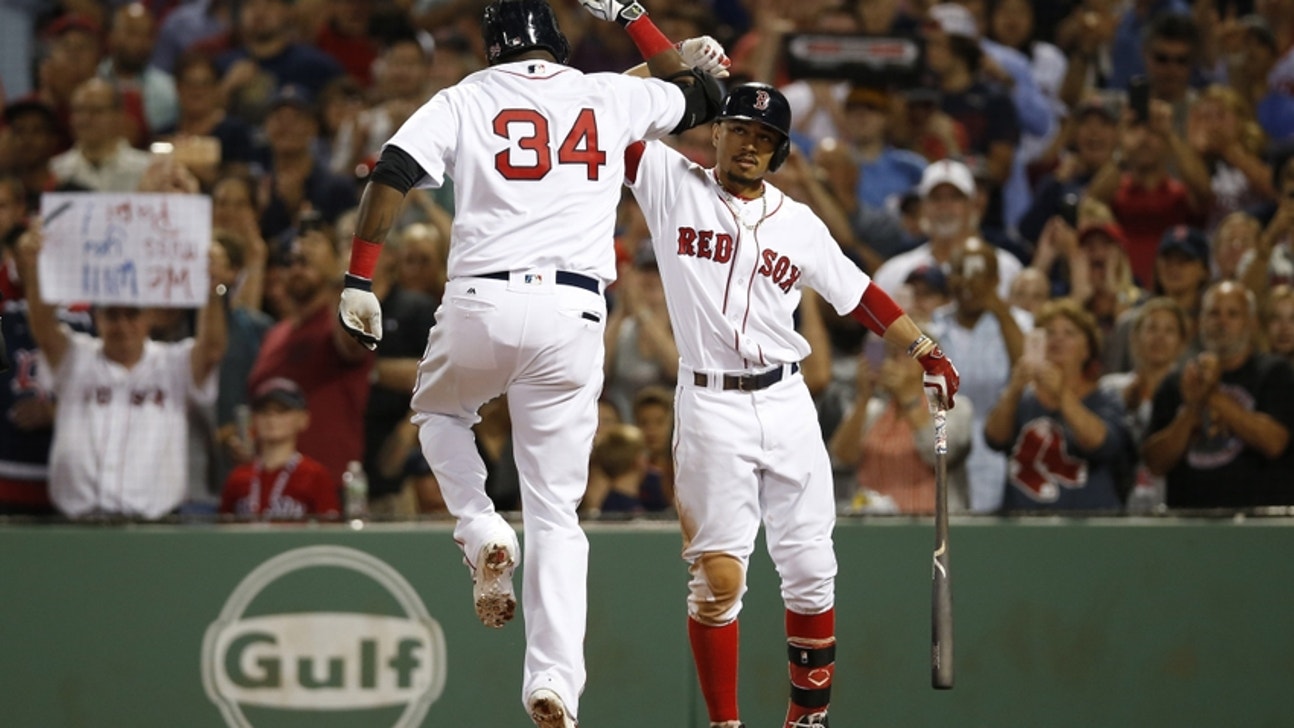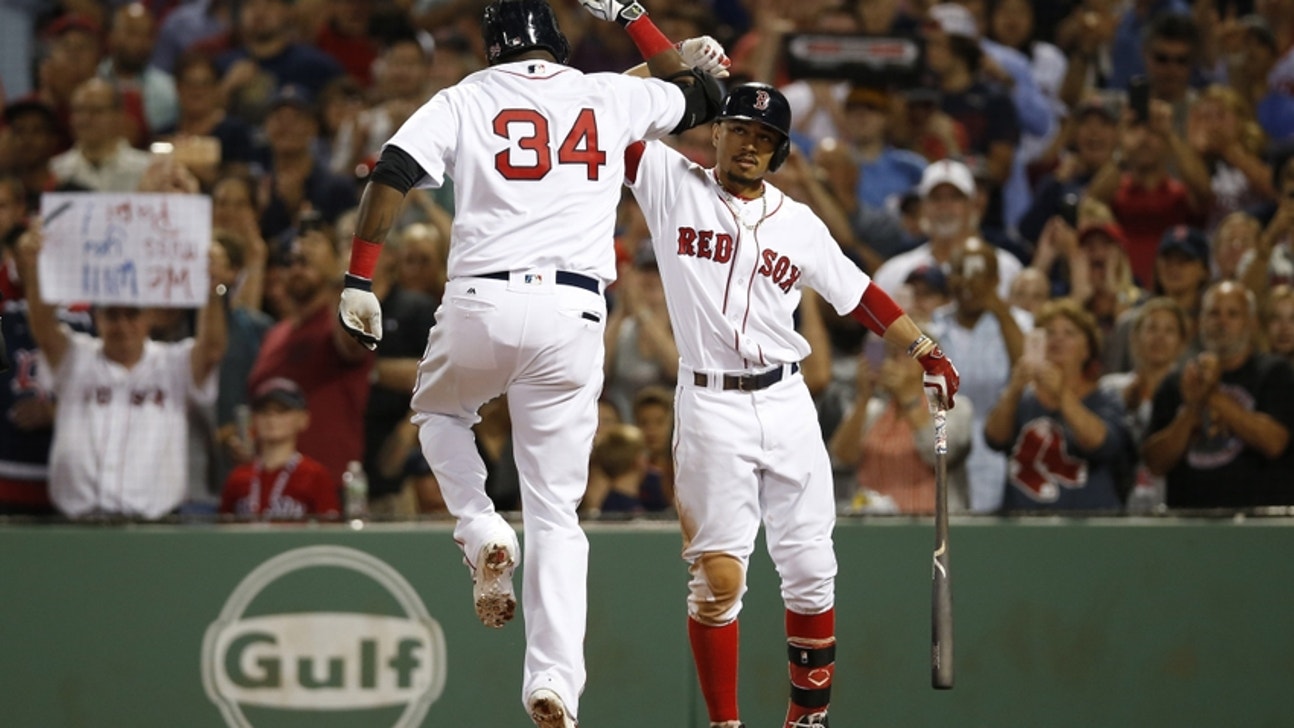 Boston Red Sox
Boston Red Sox How Can They Possibly Overcome the Void Left by David Ortiz?
Updated
Mar. 4, 2020 3:02 p.m. ET

Fansided, Travis Koch/FanSided via Call to the Pen
With David "Big Papi" Ortiz retired, the question arises…how can the Boston Red Sox possibly overcome the void left by the all-timer?
Aside from the Chicago Cubs' historic World Series run, the headline news at the season's end was David Ortiz's retirement. Ortiz's 20-year career has come to an end. He will go down as the epicenter of the Boston Red Sox revival, as one of the most clutch players in he game's history, and, perhaps, as the most beloved Red Sox player ever. Ortiz will also be remembered for his awesome nickname, "Big Papi".
Big Papi's presence is no longer in the Red Sox lineup. He may have left Sox fans with a lifetime of memories, but he also left a giant hole in their present day lineup.
Ortiz drove in 1,768 runs throughout his illustrious career. In addition, he hit 541 home runs and averaged 81 walks per season. The future Hall of Famer accounted for an incredible amount of offense in his 14 seasons with the Red Sox. While the franchise is certainly thankful for his contributions, that is an awful lot of production to make up for now that he is gone.
So who makes up for it? Is it the four young stars–Betts, Bradley Jr., Bogaerts, and Benintendi? Or is it the wily vets– Pedroia, Ramirez, Moreland, and Sandoval? It's incredible the drastic split of major league experience within the Boston lineup.
This may sound cliché, but it's a team effort. Only one man was capable of putting up David Ortiz numbers, that of course being David Ortiz himself. It takes a team to overcome the void which Ortiz left. While it will certainly be difficult, I'd say the Boston Red Sox are in good hands. They will simply attack the challenge with a lethal combination of youth and experience throughout their offense.
Boston has a legitimate MVP threat in Mookie Betts, a future perennial all-star in Xander Bogaerts, plus two emerging stars in Jackie Bradley Jr. and Andrew Benintendi. On the side of experience, the Sox have a former MVP in Dustin Pedroia, a former perennial all-star in Hanley Ramirez, and two steady bats in Mitch Moreland and Pablo Sandoval (when healthy and in shape). And don't think the elder players are washed up; all four can still play at a high level.
More from Call to the Pen
The Red Sox led the Major Leagues in runs scored (878) and OPS (.810) in 2016. David Ortiz played a major role in accumulating those stats; however, he definitely had his fair share of help. Boston may not repeat as leaders in those two statistics in 2017, but it's a guarantee they will be near the top. Plus, with the improvements made to their pitching staff, the pitching will help the offense if/when it is on a downturn.
Replacing Ortiz is a team effort; however, it would be helpful if one man could transition into his role. I guess that would be the Red Sox' new best player, Mookie Betts. Although he may not look it, Betts has a lot of power. He was second on the team in home runs last season with 31, second in triples with five, and second in doubles with 42. He was also second in RBI with 113. Coincidentally, Betts finished second in MVP voting in 2016, but that is beside the point. The point is Betts is the hopeful next household Red Sox name. If he can prove consistent, Boston will be in great shape. One thing is already for certain–Betts is much more versatile than the career designated hitter.
In my opinion, the Boston Red Sox lineup projects as follows in 2017:
1. Xander Bogaerts
2. Dustin Pedroia
3. Mookie Betts
4. Hanley Ramirez
5. Andrew Benintendi
6. Mitch Moreland
7. Pablo Sandoval/Brock Holt
8. Sandy Leon
9. Jackie Bradley Jr.
…not a bad lineup, especially when potential all-star Bradley Jr. is hitting 9th.
Are the Red Sox that much worse off with David Ortiz retired? The answer is slightly to not. Any team that loses their top slugger is going to be worse off, but an extra year of experience for Boston's young stars just might make up the difference. If there is a team in baseball that could overcome the loss of their best player, the Boston Red Sox are one of the few.
---
---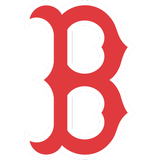 Get more from Boston Red Sox
Follow your favorites to get information about games, news and more
---