Major League Baseball
Major League Baseball
Bill Mazeroski returns to Pirates bench
Published
Jun. 20, 2012 2:18 a.m. ET

Clint Hurdle knew the Pittsburgh Pirates could use a couple of players with postseason experience on the bench to deal with the unexpected pressure of a pennant race.
The manager knew just who to call.
Hall of Famer Bill Mazeroski and former National League Rookie of the Year Bill Virdon joined the club during the three-game interleague series against Minnesota this week. The two will sit on the bench and offer pointers during batting practice while giving the clubhouse a welcome energy boost.
''This isn't fantasy camp, this isn't spring training,'' Hurdle said. ''We're going to have them coach and teach and at least feel a part of it.''
Mazeroski, who won World Series titles with the Pirates in 1960 and 1971, often offers a hand in spring training and has been a vital part of Neil Walker's development into one of the better defensive second basemen in baseball.
The 75-year-old eagerly accepted Hurdle's invitation to spend a few days in uniform. He and Virdon were allowed to dress after Hurdle got the OK from Minnesota manager - and good friend - Ron Gardenhire.
''Before (Hurdle) we didn't hardly work with anybody,'' Mazeroski said.
Now he's part of a continued effort by Hurdle to provide a history lesson for his young team.
''I just try to continue to put things out there that I think will add value to what everybody does and we'll see where it takes us,'' Hurdle said. ''It's hard for me to think this is going to miss.''
The Pirates began the day with a 34-31 record, 3 1/2 games behind first-place Cincinnati. The franchise hasn't recorded a winning season since 1992. Mazeroski's presence is a reminder the Pirates used to be a perennial contender.
He believes they will be again, pointing to the restocked farm system and the pitching depth at the major league level as proof the Pirates could hang around awhile.
''I think they're getting close, in fact they may contend this year,'' Mazeroski said. ''If they keep it up, they will be.''
It wouldn't be the first time the Pirates caught lightning in a bottle. Pittsburgh was a ho-hum 78-76 in 1959 before winning 95 games the next season and stunning the New York Yankees in the World Series, with Mazeroski providing the series-clinching homer in Game 7.
''We were bad,'' Mazeroski said. ''We were fighting the Phillies and Cubs for last place between the three of us ... then we added a couple guys and boom, we took off.''
---
---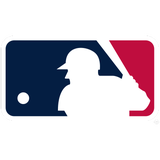 Get more from Major League Baseball
Follow your favorites to get information about games, news and more
---