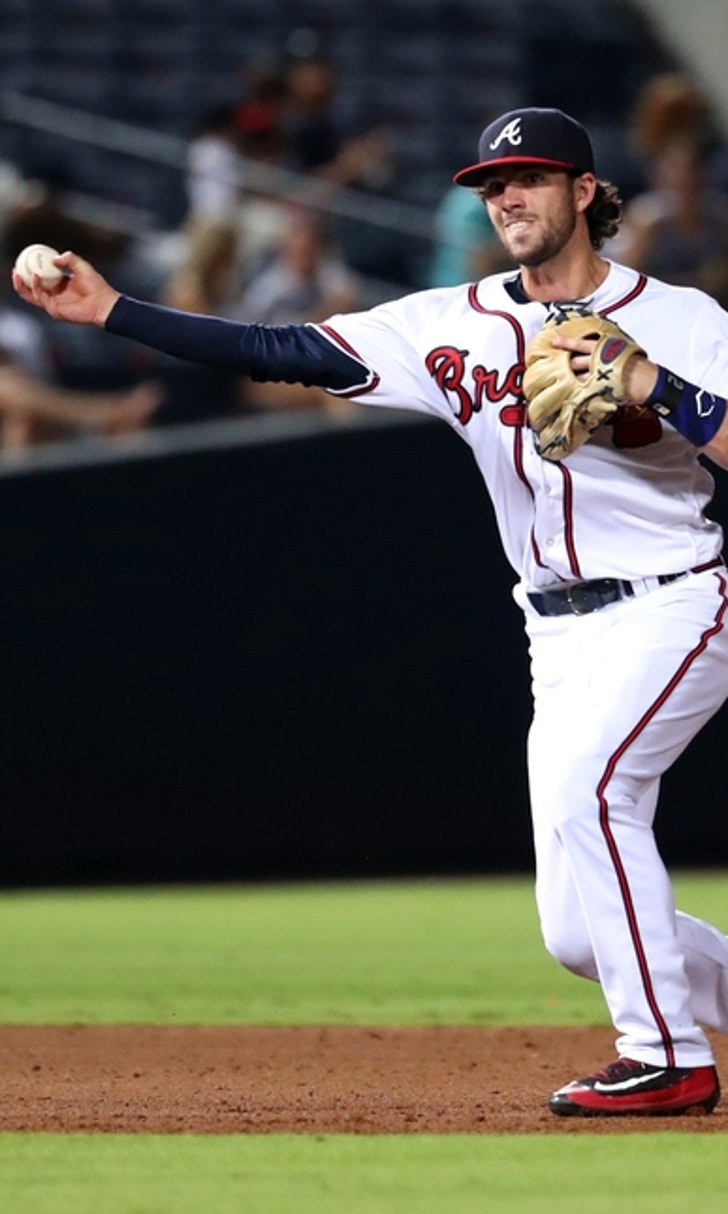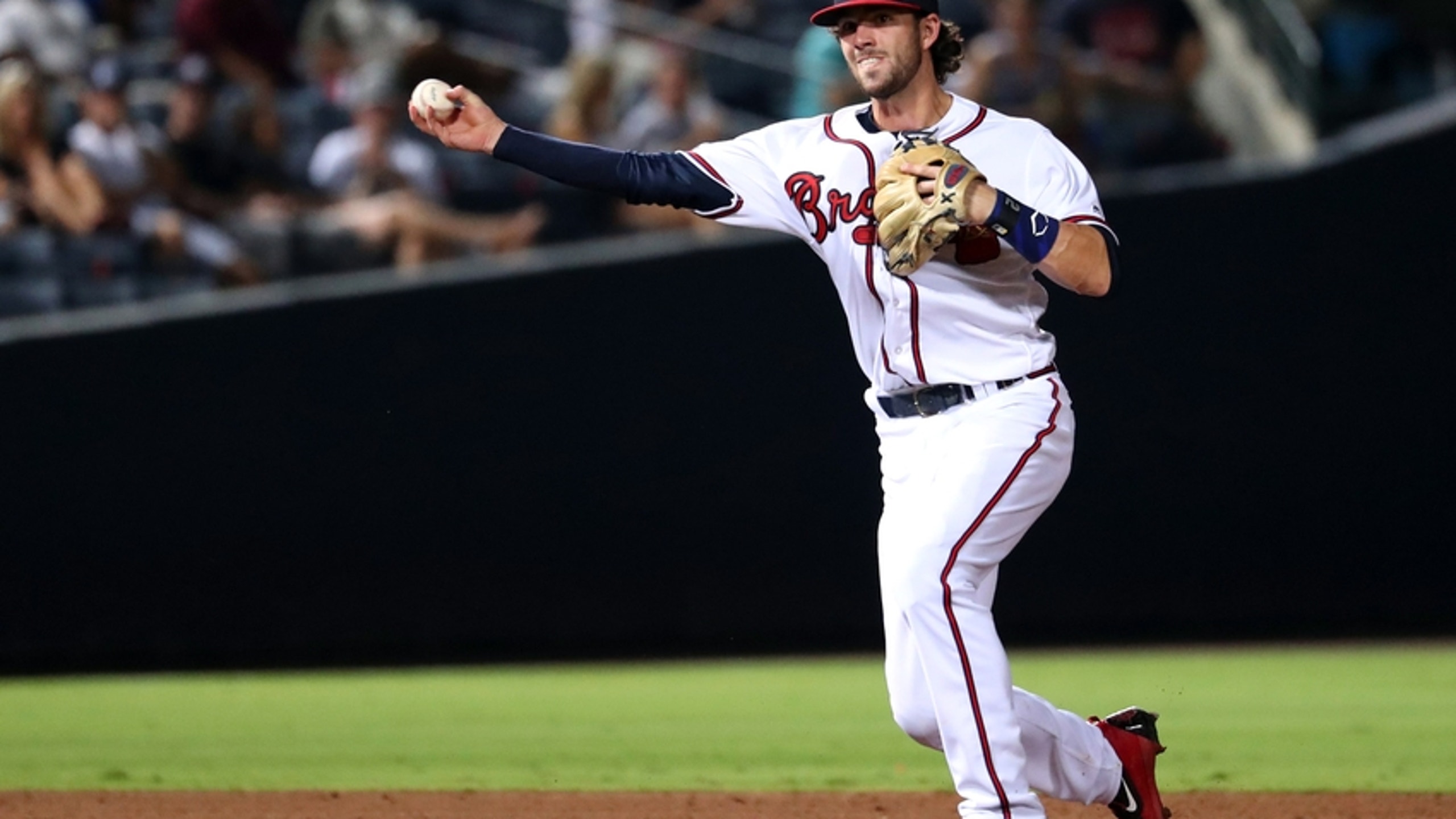 Atlanta Braves News: Morning Chop, Ronald Acuna, Dansby Swanson Compared to Derek Jeter?
BY Fansided and Jeff Schafer/FanSided via Tomahawk Take • December 30, 2016
RONALD ACUNA STARRING DOWN UNDER
Tomahawk Take Editor's Note: The man everyone can't get enough of this offseason…Ronald Acuna.  If it wasn't for the injury he had at the beginning of the 2016 season, we'd already be talking about how good this guy is.  In 2016, he played the entire season (except for two games with the Gulf Coast Braves) with he Rome Braves at the Single-A level, this upcoming season I expect him to jump a few affiliations.  
If he continues to play like he is, I can see Acuna finishing the 2017 season with the Mississippi Braves and then in his 20-year-old season with the Gwinnett Braves — or possible the Atlanta Braves if he continues on the path he is right now.  
His ABL Winter League season is over after 20 terrific games.  Acuna left the team to return to Venezuela to get his visa sorted out to play in the United States in 2017.  For the Melbourne Aces, he slashed .375/.446/.556 with two homers, 13 RBIs and 13 steals.  Remember folks, his kid is only 19-years-old so watch out!
Ronald Acuna celebrated his 19th birthday doing exactly what he and the Braves hoped the center fielder would be doing in the Australian Baseball League, where he plays winter ball for Melbourne.

The multi-talented Venezuelan earned a spot in the ABL all-star game, which occurred four days after Acuna's Dec. 18 birthday. Through 20 games, he led the circuit with 27 hits and tied for first with 13 stolen bases (in 16 attempts). His .375 batting average ranked third while his .446 on-base percentage was good for fourth.
Comparing Braves SS Swanson to Jeter
Tomahawk Take Editor's Note: Woah, Jim Callis, woah.  I saw him mention this in the past, but Swanson still has a long way to go to fill those shoes.  I think all of Braves Nation would be thrilled if Swanson has the career of Derek Jeter — you can't ask for a better teammate, shortstop, leader, fan favorite…I could go on and on, but I got to remember he's still a Yankee.  Swanson had a lot of weight on his shoulders as he entered Atlanta last year and he showed no signs of that affecting him.  2017 will be no different.  It will be interesting to see how he handles a slump or if he doesn't start the season well…obviously I don't want either to happen, but it's baseball and these things do regularly.  Just a quick reminder in case you missed it…go buy your Dansby Swanson #7 jerseys as soon as they go on sale, these will quickly fly off the shelves.  
I've thrown out the Dansby Swanson/Derek Jeter comparison a few times, always with the caveat that it doesn't mean I think Swanson is a lock first-ballot Hall of Famer. But that parallel works in terms of their games and their personalities.

Like Jeter, Swanson should hit for a high average with moderate power (albeit good pop for a shortstop) and a decent amount of walks. He has similar quickness and should provide 20 or so steals per year. Swanson is a solid defender and likely a better shortstop than Jeter was, though he probably won't match The Captain's five Gold Glove Awards.

Swanson's charisma is reminiscent of Jeter's as well. Relative to the market sizes, Swanson will become as big a star in his hometown as Jeter was in New York.
MLB Network
Tomahawk Take Editor's Note:  Everyone wants information about what the Braves are going to do with the Matt Wieters rumors.  More importantly, it seems like the Chris Archer rumors are starting to pick back up speed.  Would you be okay with giving up Ozzie Albies and possibly our first round pick (#3 overall) Ian Anderson and someone else for Archer?  Now that's getting interesting.  If Coppy could pull that trade off, would the third player be Mike Foltynewicz?  If the Braves add Archer, either Folty or Jaime Garcia would be the odd men out of the rotation.  Personally, I'd rather see Garcia out of there, but I think Coppy likes the lefty since he traded for him.  Oh yeah, can this Matt Wieters rumor to the Braves end?  Thanks
More from Tomahawk Take
This article originally appeared on
---
---