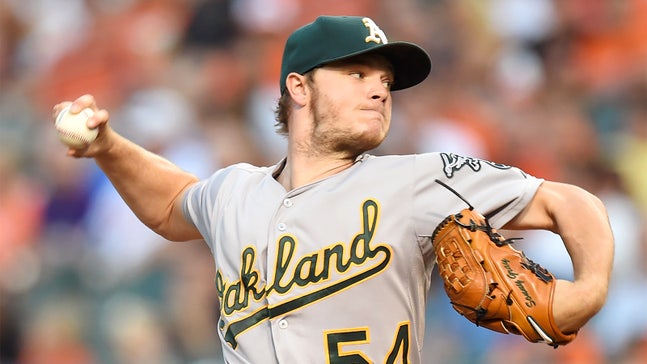 A's offseason preview: Will there be a reshaping or an overhaul?
Published
Oct. 31, 2015 1:34 p.m. EDT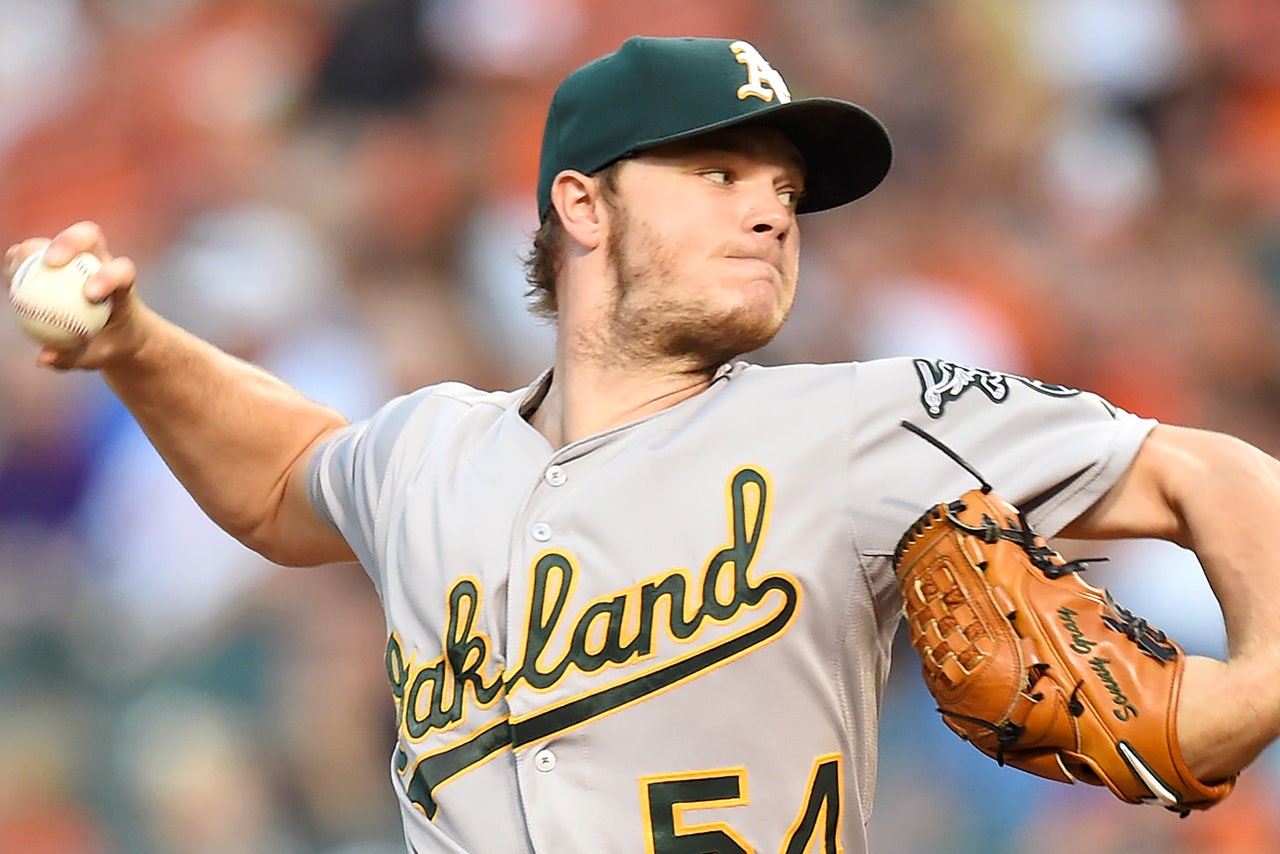 (We will preview one team's offseason each day leading up to the start of free agency. Now up: the Oakland Athletics.)
The 2015 Oakland A's were a mess. Finishing 68-94, they wound up in last place in the AL West and with one of the majors' worst records. What's worse, A's fans had to watch Josh Donaldson, Yoenis Cespedes, Brandon Moss, Scott Kazmir, Addison Russell and a host of other former A's play well into October while their club more or less threw in the towel when it traded Kazmir to the Houston Astros in July.
So, a year removed from the postseason and two seasons removed from being AL West champions, what's next for the Green and Gold? Can they get back to respectability by next season, or is this another of those "darkness before the light" sequences for Billy Beane's club?
It's hard to know what the A's "identity" is heading into the offseason. Assessing their 2016 roster in late October is a fool's errand given Beane's penchant for personnel overhauls from year to year, but there are a few specific areas in need of attention heading into the winter months.
1. Solve the Billy Butler conundrum. Signing the ex-Kansas City Royals DH to a three-year, $30 million contract after the 2014 season proved to a disaster. Butler didn't hit for power or average (.251/.323/.390 with 15 home runs), struck out 101 times and reportedly might have been a rough personality in the clubhouse.
The A's probably would benefit by finding a creative way to cut ties with Butler, but it wouldn't be easy --€" and it'd be almost impossible to do so without paying some of the money he's still owed. However, that'd probably be a better idea from the team perspective than allowing him to have two more years of similarly rough production while being a double-play machine in the lineup (he hit into 26 in 2015).
2. Trade Sonny Gray -- or improve the rotation. There are a number of clubs interested in Gray, one of the AL's top pitchers who was 14-7 with a 2.73 ERA despite a rough final month of the 2015 season. He's heading into just his fourth season at the big-league level and is a while away from arbitration and/or a big contract extension --€" so naturally some folks wonder if Beane and GM David Forst will entertain any trade offers.
Of course, the A's could opt to hold on to Gray and instead focus on bringing another established starter to complement him, Jesse Hahn, Kendall Graveman, Chris Bassitt and the host of young arms they ran out there in 2015. Promising lefty Sean Manaea is also waiting in the wings at the Double-A level. 
3. Find a credible, everyday left fielder. Since Cespedes was traded on July 31, 2014, left field has been a wasteland. Sam Fuld, while stellar defensively, just isn't an offensive presence, Coco Crisp has trouble staying on the field due to nagging injuries, and journeyman Jake Smolinski wound up with 27 appearances there in 2015.
The A's don't really have a great track record of signing marquee free agents, so this need would most likely have to be filled via the trade market. There's no doubt the A's will make some (probably surprising) changes before Opening Day.
---
---