Major League Baseball
Major League Baseball
APNewsBreak: Many maple bats get banned in minors
Published
Mar. 2, 2010 2:41 a.m. ET

Many maple bats will be banned in the minor leagues this season, part of Major League Baseball's push to stop shattered shards of wood from flying dangerously through the air.
New regulations will prohibit bats made from ultra-light maple. The low-density wood often is found in bats with big barrels and thin handles, creating a whip-like action when swung.
Softer red maple and silver maple - not commonly used - will be completely eliminated by the 30-plus companies approved to make bats.
The bans apply to players who are not on 40-man rosters and have no major league experience. Baseball often tests new rules on minor leaguers, be it drug tests or pace-of-game ideas, because most of them are not in the MLB players' union and such moves do not require union approval.
MLB and the union have been extensively studying the issue of broken maple bats since 2008, as splintered barrels wildly helicoptered all over the field and into the stands.
``I think all bats are dangerous,'' said Los Angeles Dodgers first baseman John Lindsey, who has spent 15 years in the minors without a major league call-up. ``It's not like maple was the first bat to break. At times, they just look crazy, but when bats break they fly all the time, no matter what kind of wood.''
As part of the safety initiative, any big leaguer whose bat broke at least 10 times last year must consult with a panel of MLB and union bat experts to determine if there is some extenuating problem.
Baseball also is changing the specifications for all bats, slimming the maximum diameter of the barrel from 2.75 inches - which had been the standard for more than 100 years - to 2.61 inches. Trying to change the geometry of bats, the minimum size of bat handles is being increasing by about 1-50th of an inch.
Those changes aren't expected to have any impact on the bats that players currently use.
``We're not taking the bat out of anyone's hands,'' union lawyer Bob Lenaghan said Monday night.
Commissioner Bud Selig said in May 2008 that shattered maple bats were ``a source of concern for me.'' A safety panel of MLB and union officials began studying the issue with the USDA Forest Service's Forest Products Laboratory and other experts.
More than 2,200 bats broken in the majors during the final 2 1/2 months of the 2008 season were studied and catalogued, as was every cracked bat in the big leagues last year, said Dan Halem, MLB senior vice president and general counsel for labor.
Guidelines were put into effect last year to govern the quality of wood grain. Halem said maple bats cracked about one-third less often last year, particularly in the second half of the season as bat makers complied.
Bats made of maple and ash cracked at about the same rate, he said, but maple was more likely to break into pieces.
``We want to keep doing more for safety,'' Halem said.
Oakland outfielder Ryan Sweeney felt for the minor leaguers who might need to find new bats in 2010.
``That's brutal. I know they did stuff with the two-tone bats last year and I saw more bats break in spring training than ever before,'' he said. ``I use both and it depends on what I feel like. Some guys say the maple bats are better but it doesn't matter to me.''
Cleveland utilityman Chris Gimenez made his major league debut last year and will be exempt from the maple bat rules.
``I think they'll have a tough time with that,'' Gimenez said. ``I don't see how that's going to work. To me, it would be like they're telling you that you can't use a third base glove anymore because it's 12 inches and not eight inches. I don't know how that will go over with a lot of guys.
``Say I break a bat and I've never been in the big leagues and the guy on deck has been in the big leagues,'' Gimenez said. ``He hands me his. I hit a home run with it. Are they going to take that away from me? I'm probably getting tossed out of that game if they try to do that.''
---
AP freelance writers Mark Didtler, Rick Eymer, Jose Romero and Steve Herrick contributed to this report.
---
---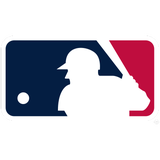 Get more from Major League Baseball
Follow your favorites to get information about games, news and more
---