College Basketball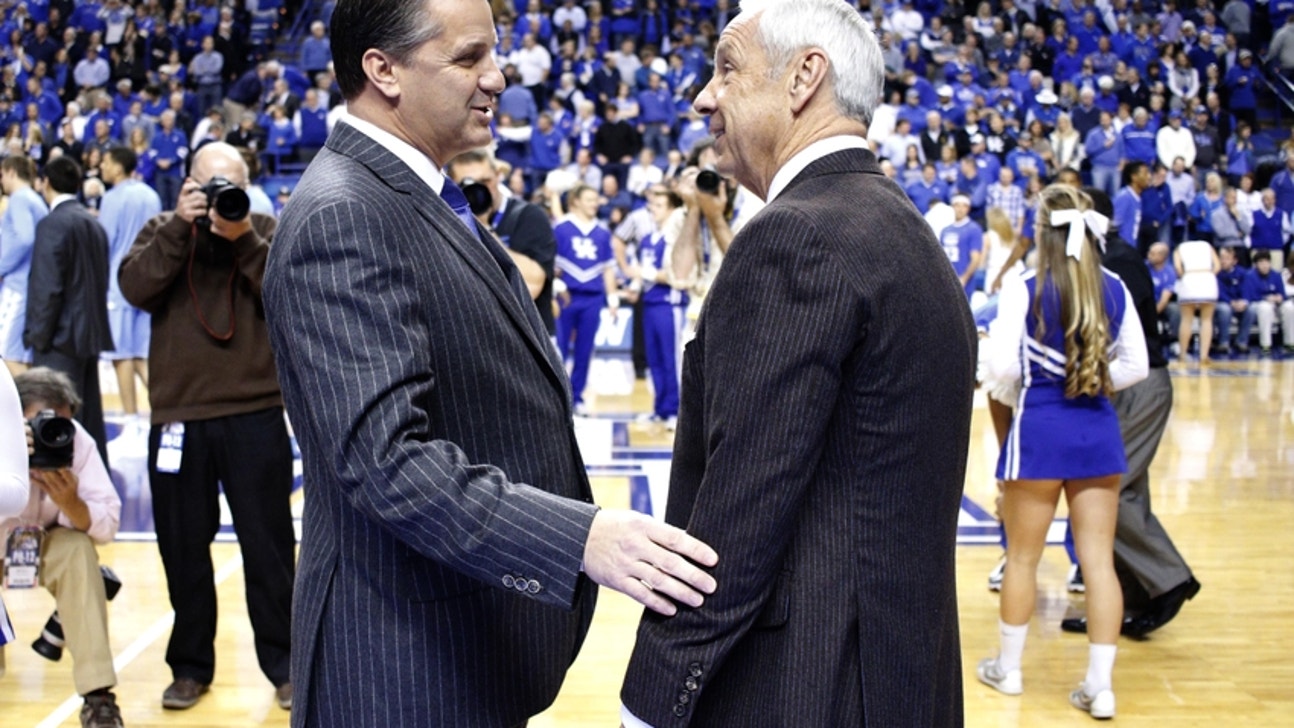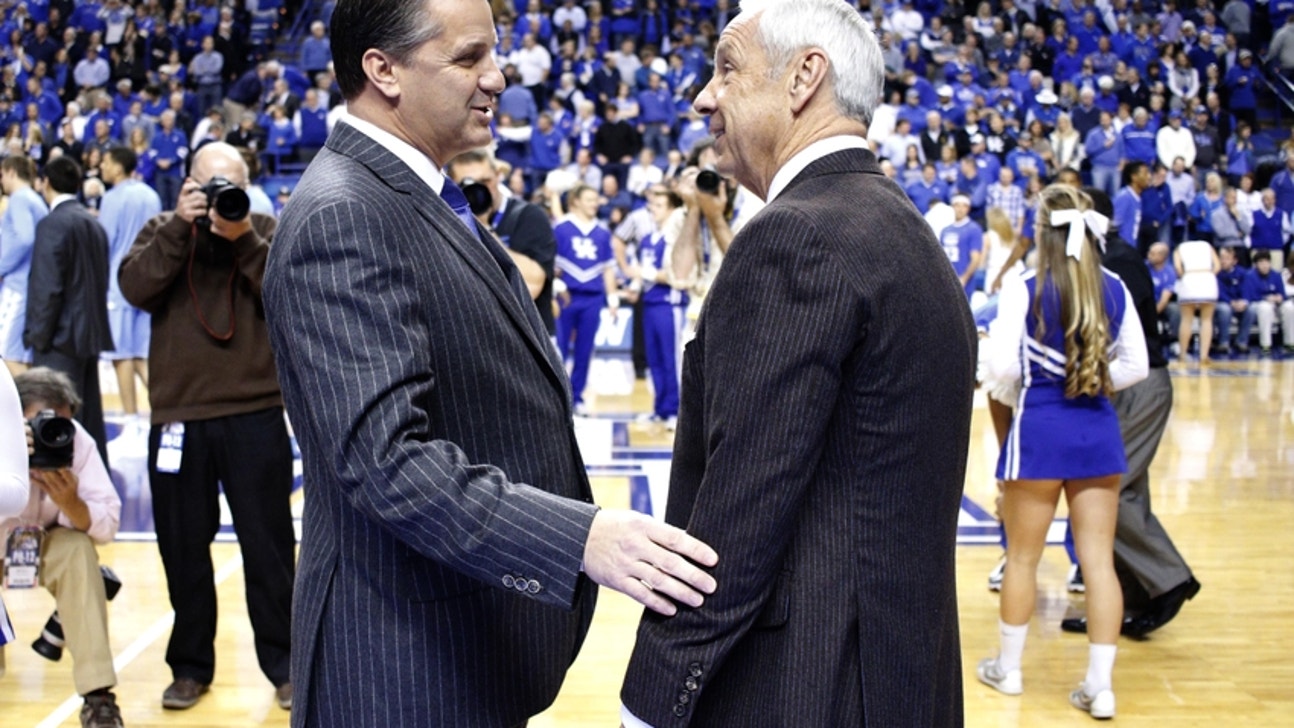 College Basketball
UNC Basketball: Wildcats vs. Tar Heels game preview
Updated
Mar. 5, 2020 2:01 a.m. ET

Fansided, Brandon Griffin/FanSided via Keeping It Heel
The Tar Heels have now won three in a row. Can they make it two in a row against the SEC, when they play Kentucky in Las Vegas? What do the Wildcats bring to the table? 
The North Carolina Tar Heels have had their struggles the last two games. Can it return to the neutral court dominance it showed in Maui?
Tar Heel fans will learn soon enough as Carolina travels to Las Vegas to take on Kentucky as part of the CBS Sports Classic.
It's the third year for the event as we've seen UNC beat both UCLA and Ohio State in the past two years. But this Saturday will provide a bigger challenge.
What do the Heels need to know about the Wildcats in Sin City?
Kentucky Wildcats
Dec 11, 2016; Brooklyn, NY, USA; Kentucky Wildcats forward Edrice Adebayo (3) dunks during the second half against the Hofstra Pride at Barclays Center. Kentucky Wildcats won 96-73. Mandatory Credit: Anthony Gruppuso-USA TODAY Sports
Head Coach: John Calipari. Career Record 623-185. This is Calipari's eighth season with the Wildcats and his third collegiate head coaching stop (he also coached three seasons in New Jersey).
Calipari has been controversial since he became a head coach. Twice has he had wins vacated from his record at both UMass and Memphis. At Kentucky he has been ridiculed for taking advantage of the NBA's one and done rule, bringing in a top-two class every season he has been there. However, despite all this talent he has only one Championship to his name.
Conference: The Wildcats play in the SEC. Last season they went 27-9 finishing second in the conference. They won the SEC tournament over one seed Texas A&M and entered the NCAA tournament as a four seed, despite the Aggies entering as a three seed. Kentucky's season ended with a second round loss to Indiana.
Best Former Player: Pat Riley. As a player Pat Riley was an NBA Champion with the Los Angles Lakers. In eight professional seasons, Riley finished with 3,906 points, 855 rebounds, and 913 assists.
After his playing career he became a coach. As a head coach, Riley has won 1,904 games and five NBA championships. He was three times named coach of the year and coached the All-Star game nine times (best record at the time of the All-Star game gets to coach).
He later became an executive with the Miami Heat where he collected another three championships. All in all Riley has nine championships and was inducted into the Basketball Hall of Fame in 2008.
This Season: Currently this season Kentucky is 9-1. They are third in the nation in scoring, fifth in assists, and 11th in rebounds. They beat Michigan State earlier this year by 21, but lost to UCLA at home by five.
Key Players
Dec 7, 2016; Chapel Hill, NC, USA; North Carolina Tar Heels forward Isaiah Hicks (4) pulls down a rebound in front of Davidson Wildcats guard Jon Axel Gudmundsson (3) during the second half at Dean E. Smith Center. The Tar Heels won 83-74. Mandatory Credit: Rob Kinnan-USA TODAY Sports
Kentucky: G D'Aaron Fox
Fox is just a freshman but leads the team in assists and minutes. Fox's 6.9 assists per game is a half an assist more per game than the next two players combined. Fox also leads all Wildcats with 1.7 steals and is third on the team in scoring. He is Coach Cal's steady hand. With Joel Berry questionable at best, Fox is key to the Wildcats success against the Tar Heels.
North Carolina: F Isaiah Hicks
Hicks is having a pretty good season so far. He is third on the team in scoring, second on the team in blocks, and first in field goal percentage. He provides energy, defense, and the ability to awaken a crowd with a monster dunk.
Hicks biggest issue is foul trouble. This is nothing new as the Senior averaged 6.6 fouls per 40 minutes last season backing up Brice Johnson. This year he is averaging "only" 4.93 per 40 minutes. However, he has picked up 15 fouls over 80 minutes in his last four games fouling out twice. Per 40 minutes Hicks would be averaging 7.5 fouls.
The Heels need Hicks on the floor to keep Kentucky off the glass and to get easy buckets at the rim. Hicks has also been good from the line hitting 81 percent this season. UNC needs that kind of talent late in games. Hicks can provide it, if he can stay out of foul trouble.
Impact Freshmen
Dec 11, 2016; Chapel Hill, NC, USA; North Carolina Tar Heels guard Brandon Robinson (14) shoots past Tennessee Volunteers guard Lamonte Turner (1) during the first half at Dean E. Smith Center. Mandatory Credit: Evan Pike-USA TODAY Sports
Kentucky: G Malik Monk
This is Kentucky. Finding an impact freshman is like finding a seashell on the seashore. There are plenty to chose from and why Monk is the second freshmen listed. Monk leads all Wildcats in scoring and three point attempts. Whichever Heel is playing off the ball, will have their hands full trying to keep Malik Monk in check in the desert Saturday.
North Carolina: G Brandon Robinson
The freshman guard out of Georgia has averaged 15 minutes a game his last three games. During that span he has 11 points on 4-11 shooting. That may not seem impressive, but is an improvement over the three-game span preceding this one. During that spiel Robinson was averaging only eight minutes a game and had all of two points on 0-4 shooting.
Kentucky is a guard heavy team. Roy will need all his guards available if UNC has any chance of containing the Wildcats. With Theo Pinson out and Joel Berry II ailing, that means players like Robinson, who has good length, need to step up their game.
Three Questions
Dec 11, 2016; Chapel Hill, NC, USA; North Carolina Tar Heels forward Luke Maye (32) and guard Seventh Woods (21) and forward Kennedy Meeks (3) and guard Stilman White (30) celebrate in game against the Tennessee Volunteers during the second half at Dean E. Smith Center. North Carolina won 73-71. Mandatory Credit: Evan Pike-USA TODAY Sports
Should Kentucky go with a small lineup?
UNC has struggled with smaller lineups this season. Indiana, Davidson, and Tennessee all used smaller lineups and gave the Heels trouble. The Volunteers even played four guards for extended periods in a game they led for most of.
Kentucky's strength is it's guard play. Like Tennessee, they too can put four quality guards on the floor against UNC. The other question is will UNC go small too? Roy has shown reluctance to do that at times and that is one of the reasons smaller lineups have been successful against the normally larger Tar Heels.
Can Carolina find the bottom of the basket?
In the Tar Heels first six games, UNC averaged nearly 97 points a game. Only once in those six games did they fail to score at least 90 points. During that span they went  206 for 394 good for a clip of 52.2 percent from the floor. In all six of those games they shot at least 48 percent from the floor and in three of them they shot over 53 percent. The Tar Heels went 6-0 in those games.
In their past five, the Tar Heels are averaging only 78 points a game. Only once in those five games have they scored 90 plus points. They are also shooting only 138 for 317 for a not so impressive 43.5 percent from the floor. In only one of those games did they shoot better than 50 percent. In three of those games they have shot less than 40 percent.
The shots have not all been a bunch of three pointers either. The Tar Heels are missing a lot of shots at or around the basket. Kentucky is averaging over 94 points per game. If UNC wants to win this, they will have to be more consistent on offense.
Should Joel Berry II play in this game?
Notice I used the word should. With still no word on whether he will play or not the question becomes what is best for UNC? Without Berry the Heels have been pretty bad. They beat Tennessee and Davidson by a combined 11 points. Both the Wildcats and Volunteers had a chance to beat UNC.
If he does play Carolina will be in better position to beat Kentucky. However, that's where the should comes in. Like Kentucky, the Tar Heels care about championships. So, losing to Kentucky in December is tenable if it means UNC might beat the Wildcats in March. Berry's health is the key here. If he isn't 100 percent there isn't a reason he should play.
Prediction
Dec 7, 2016; Chapel Hill, NC, USA; North Carolina Tar Heels head coach Roy Williams reacts during the first half against the Davidson Wildcats at Dean E. Smith Center. Mandatory Credit: Rob Kinnan-USA TODAY Sports
This game is really going to have a lot to do with Berry plays. The Heels seem to be in some sort of fog with out him and easily could've lost to both Davidson and Tennessee at home. Those are both games the Heels should have easily won. Even if Berry plays, the question of how effective he will be will also be in consideration.
Final Score: 98-90 Kentucky over UNC. This is the first time this season I have picked the Heels to lose in a prediction. Carolina does have the experience, though Kentucky probably has the more talented squad. With Berry probably not 100 percent if he does play, the Wildcats will be favored to take home the win.
More from Keeping It Heel
This article originally appeared on
---
---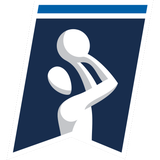 Get more from College Basketball
Follow your favorites to get information about games, news and more
---