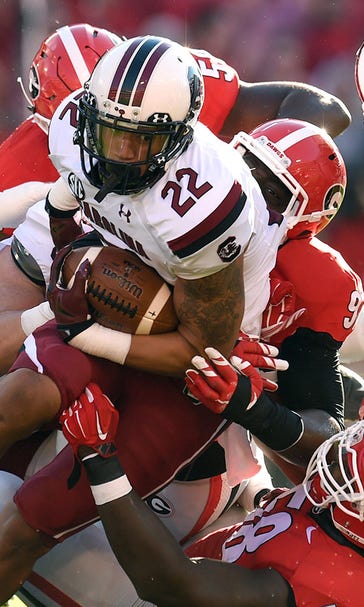 South Carolina's offensive has positive vibes heading into UT game
November 3, 2015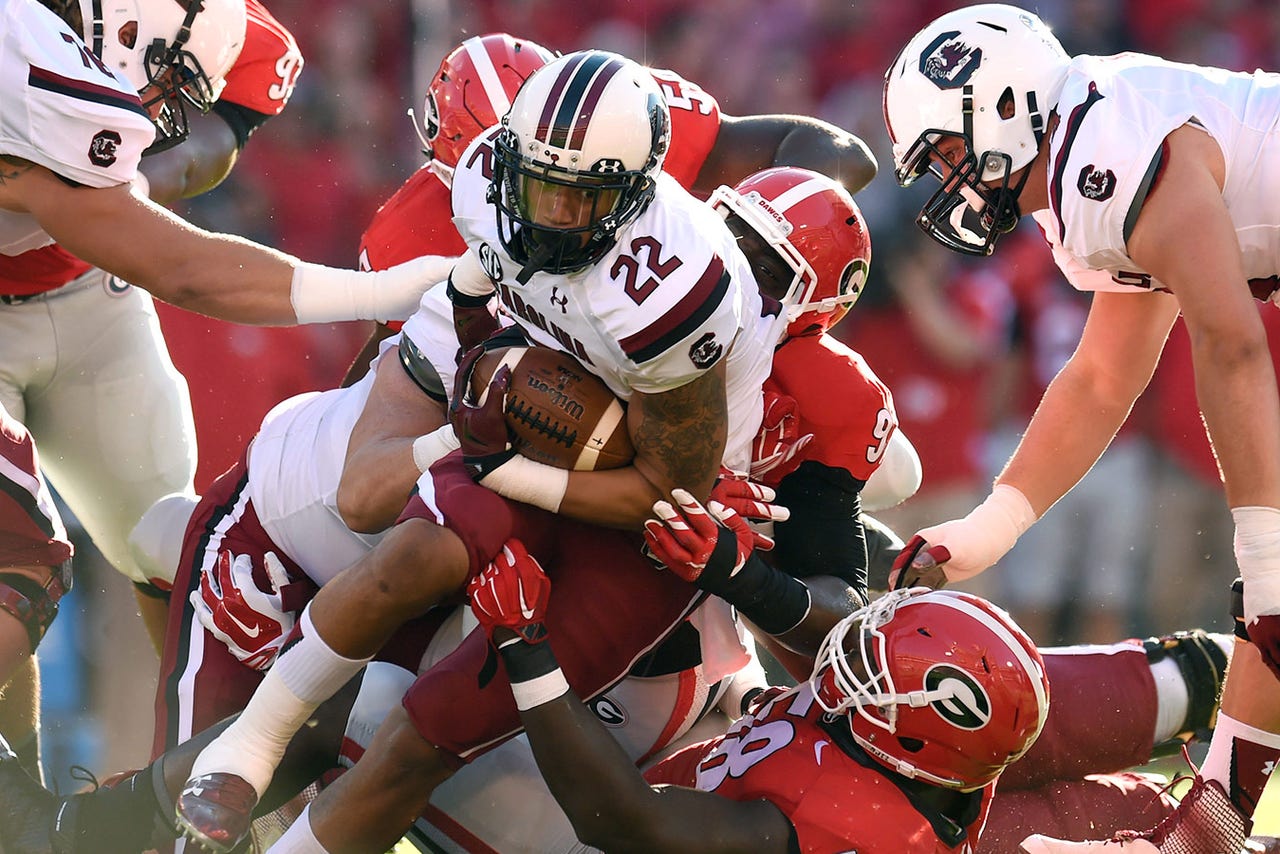 Although it didn't get an actual victory last week versus Texas A&M, South Carolina received a moral victory. 
Very few felt as if the Gamecocks would be competitive on the road in College Station. Texas A&M was bound to put up a ton of points, and South Carolina's offense has generally struggled throughout the year. 
With that said, interim coach Shawn Elliott has to be proud of the effort put forth by his team. The Gamecocks narrowly lost the game by a score of 35-28. Both teams were tied at halftime -- and South Carolina did have opportunities to pull the upset against a deeper and more talented team. 
Perhaps the brightest developments stemmed from the play of both quarterback Perry Orth and running back Brandon Wilds. 
The offense put up a season-high 445 yards of total offense in the defeat. While Orth went a pedestrian 15-of-24 for 192 yards and two interceptions, his adjusted QBR of 83.5 was the highest he's had all season. Not known as a threat running the football, Orth also ran for 64 yards and a touchdown on 11 carries. 
Wilds' effectiveness (and health) as a runner gives South Carolina much-needed balance within its offense. The big back out of South Carolina finished with 128 yards and two touchdowns on only 17 carries. It marks the second-straight game in which he's rushed for at least 100 yards. Undoubtedly, it coincides with Wilds recovering from a myriad of physical ailments suffered earlier in the year. 
With the theme of "energy" surrounding the team, there's no question the attitude of this bunch is much better than it previously was. It makes for a potentially dangerous South Carolina team going forward. 
---
---