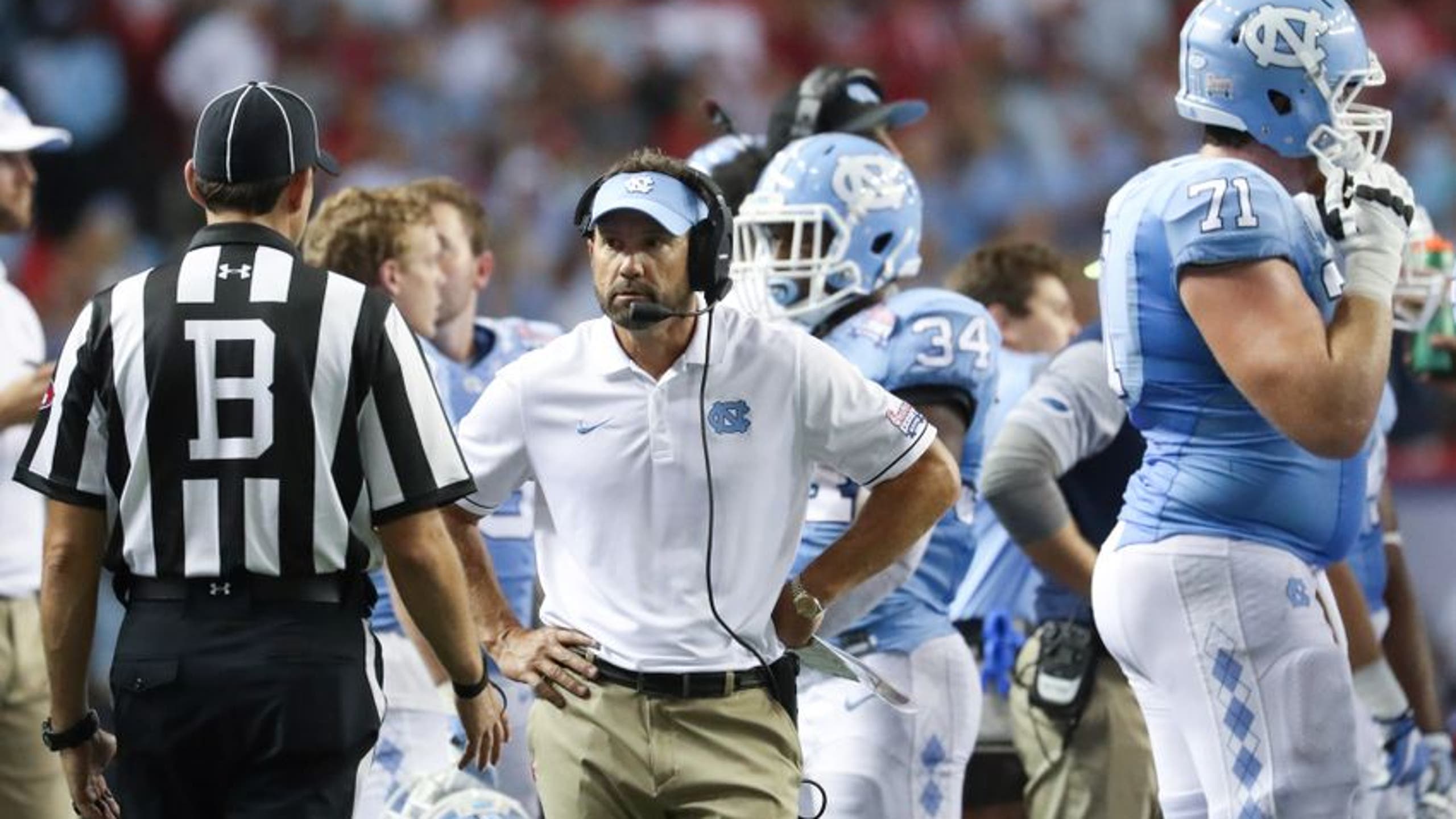 North Carolina football: Tar Heels entering unfamiliar territory
BY Fansided and Geoffrey Knox/FanSided via Saturday Blitz • December 17, 2016
The North Carolina Tar Heels now face real expectations as a football program.
Just about everybody saw it the same way. Following the the 2015 college football season, the North Carolina Tar Heels would retool during the off-season. They were supposed to add another recruiting class, walk through their ACC schedule again and find their way into the conference championship game. There, they'd lose to either the Clemson Tigers or the Florida State Seminoles, and the process would start over again. All they had to do was take care of business.
More from Saturday Blitz
The 2015 season marked the first eleven-win season for the North Carolina Tar Heels since 1997. They hadn't run the table in ACC play in 35 years. They hadn't played in the ACC Championship game ever. Head coach Larry Fedora had the program moving in the right direction, and with running back Elijah Hood and wide receivers Mack Hollins and Ryan Switzer returning for 2016, the Tar Heels had, arguably, the best skill position group in the conference.
A lot was placed on the shoulders of quarterback Mitch Trubisky following the departure of Marquise Williams. Trubisky responded by throwing for 3,468 yards and 28 touchdowns. The Tar Heels averaged 33 points in 2016 season and went 5-3 in their ACC schedule. There was only problem. The Virginia Tech Hokies decided to have a resurgence of their own. They'd win one more game than the Tar Heels in conference play (beating the Heels along the way) and would spoil Fedora and company's dreams of another shot at the ACC crown.
Now the Tar Heel faithful is dealing with something they haven't experienced in a while. There are real expectations for the football program. The Stanford Cardinal await them in the Hyundai Sun Bowl on December 30th. That game will go a long way in determining where this team is as a program. At the time of this writing, they are ranked 25th nationally in recruiting, and they're ranked fifth in the ACC. Fedora was the correct hire. Now can he establish a system that places North Carolina in the same stratosphere as Clemson and Florida State? That's the million dollar question. Unfortunately, we don't have the answer yet.
---
---