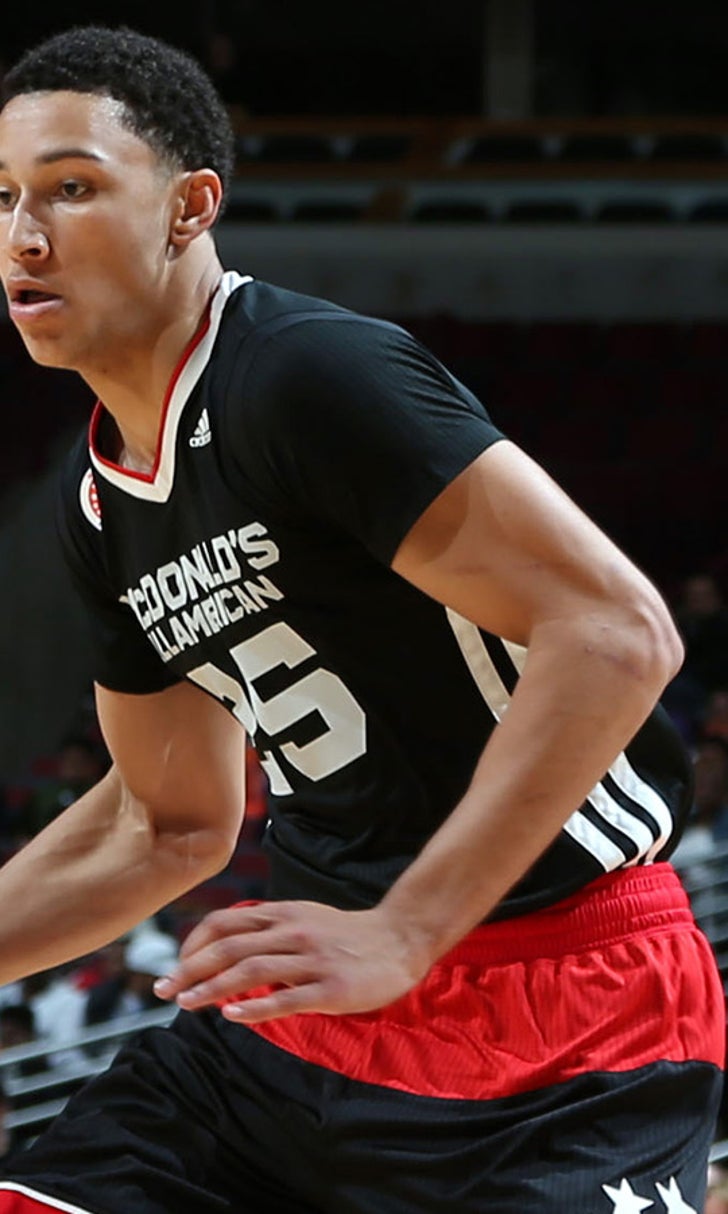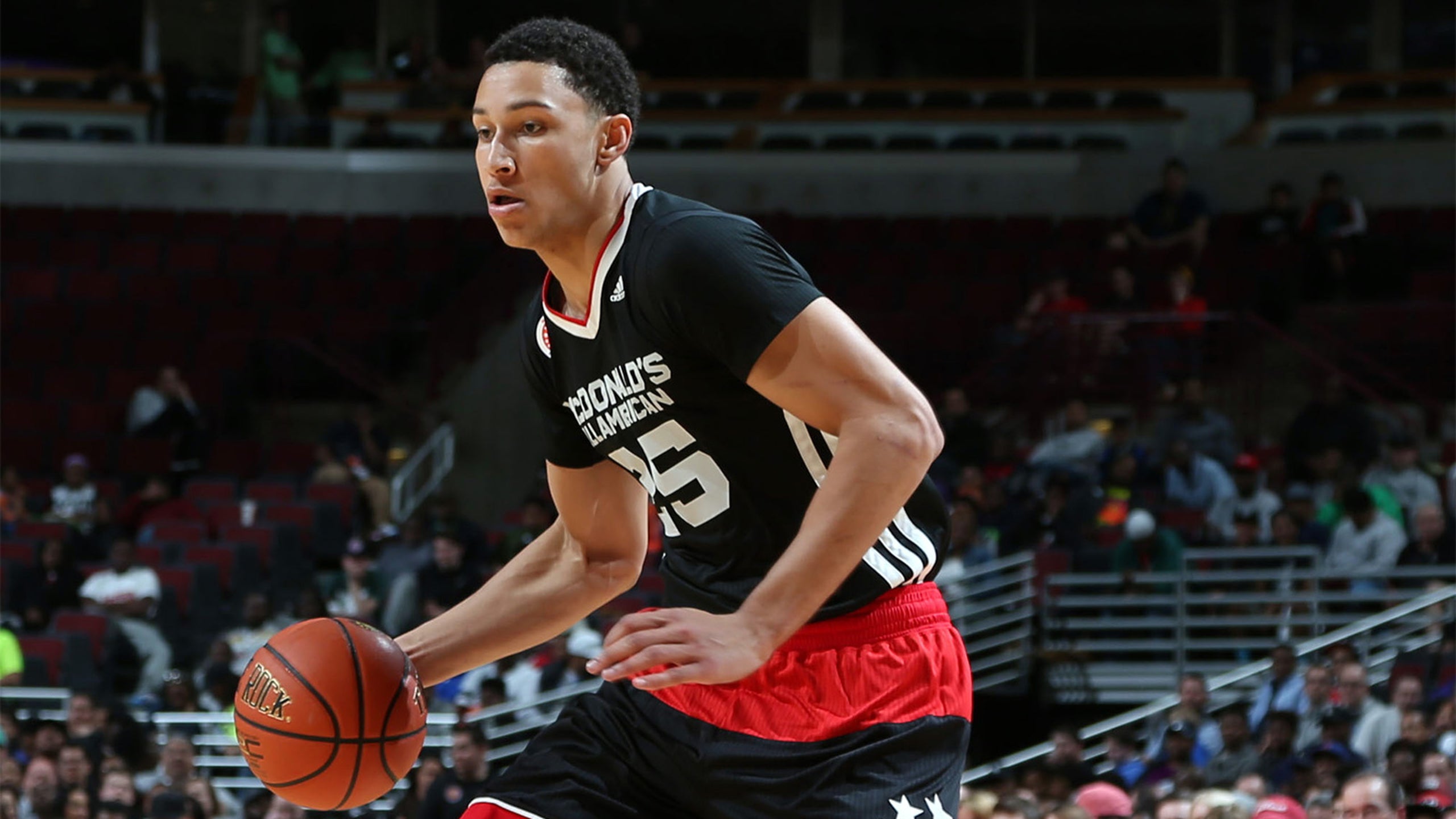 Miles trying to recruit top LSU hoops signee Simmons to play receiver
BY foxsports • August 14, 2015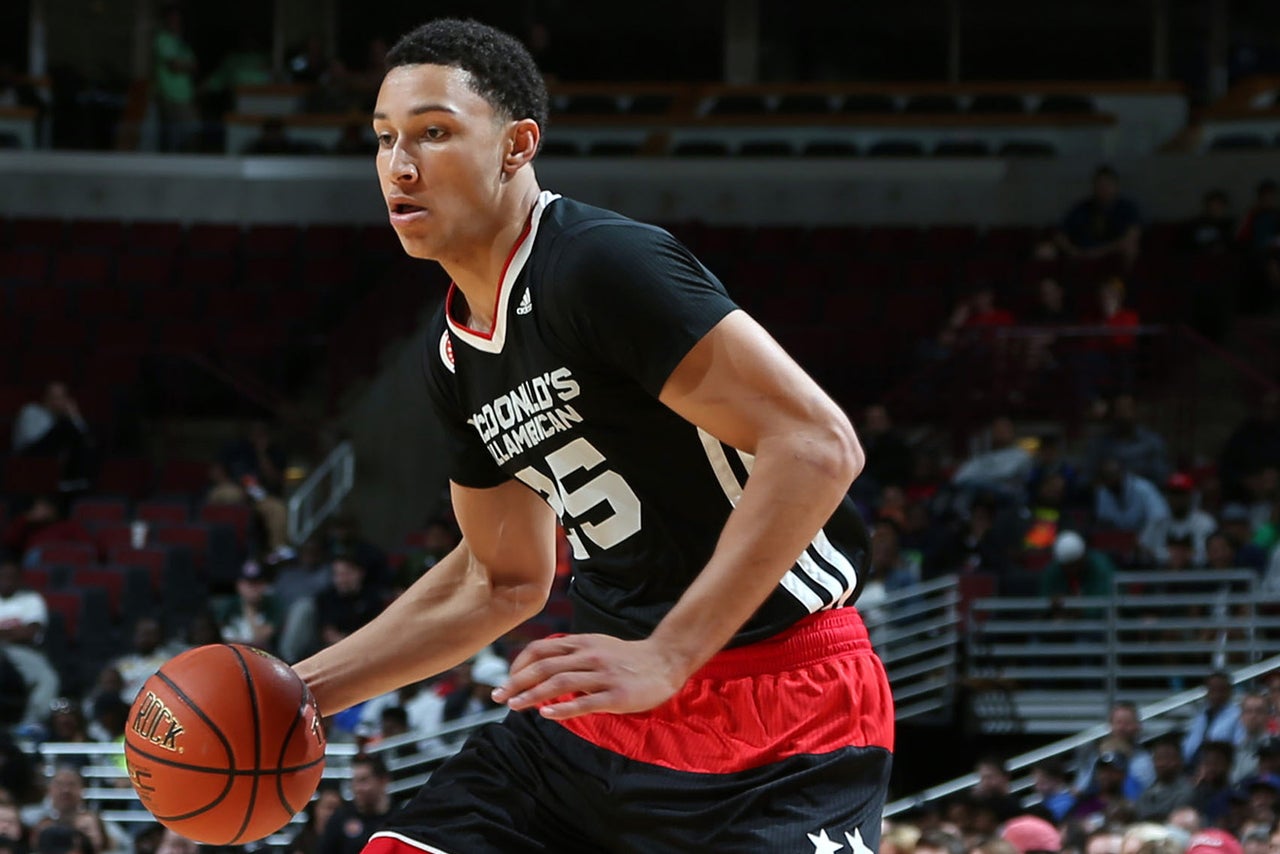 Ben Simmons is headed to LSU this fall as the top basketball recruit in the country and the expected No. 1 overall pick in the 2016 NBA Draft.
But would he be interested in trying football? That's what LSU coach Les Miles would like to know.
Simmons, a 6-foot-9, 225-pound power forward, could be just the kind of dominant wide receiver LeBron James has said he could be if he'd decided to play football. And Miles would be more than happy to have him if he'd be willing to suit up, according to Ross Dellenger of the New Orleans Advocate.
Miles on Ben Simmons: "If hes interested in taking snaps ... I could give him a goal line position if he can catch." #LSU

— Ross Dellenger (@DellengerAdv) August 13, 2015
Miles on Simmons: "He'd set the NCAA record for touchdowns." #LSU

— Ross Dellenger (@DellengerAdv) August 13, 2015
In case you were wondering, the NCAA single-season record for receiving touchdowns is 27, set by Louisiana Tech's Troy Edwards in 1998.
Simmons almost certainly won't be testing that record given what he'd be risking in terms of his potential NBA career. But from Miles' standpoint, given LSU's passing-game question marks this season, might as well see if he's interested -- just in case.
---
---