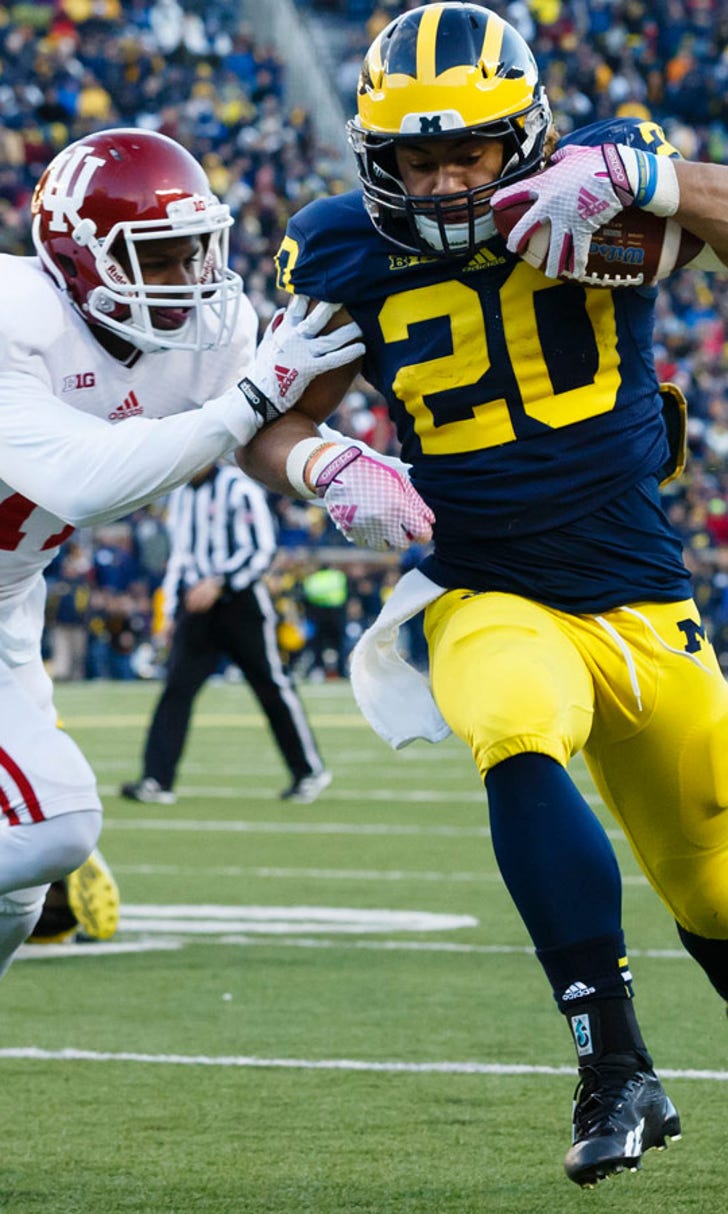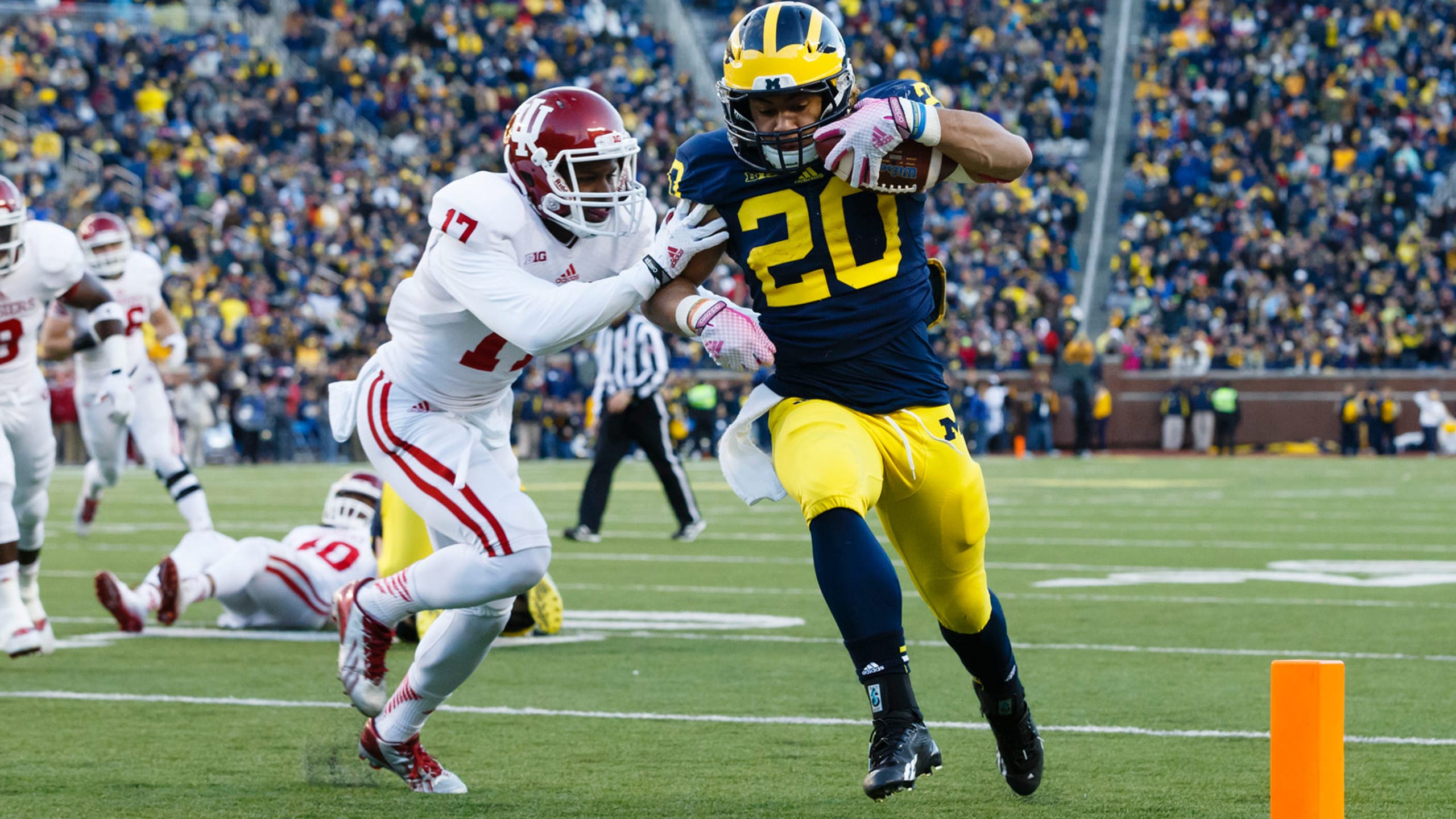 Michigan's Drake Johnson set to become two-sport athlete
BY Marcus Hartman • January 14, 2016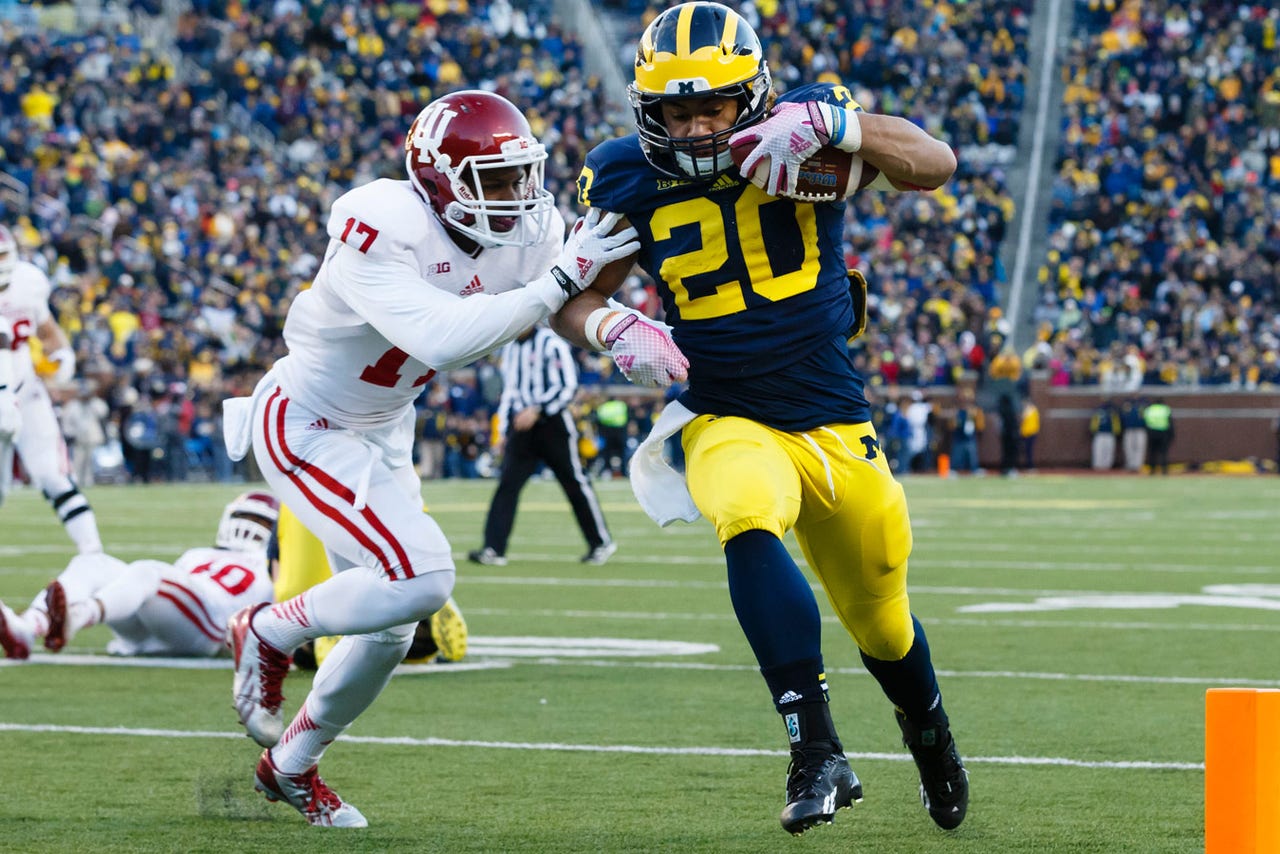 Michigan's No. 2 rusher in 2015, Drake Johnson, has joined the Wolverines track and field team as a hurdler. 
The 6-1, 207-pound Johnson was a track star at Pioneer High School in Ann Arbor before joining the Michigan football team. 
Between his final two seasons in high school, he was ranked No. 1 in the state of Michigan in 55-meter hurdles, 60-meter hurdles and 110-meter hurdles, including top-10 national times in the latter two events, peaking with a No. 9 ranking at 110 meters in 2011.
He was also a three-time All-American as an individual (2010-11-12), reaching that milestone in the outdoor 110-meter hurdles. Johnson won three indoor state titles in the 60-meter high hurdles (2010-11-12) and another three state crowns at outdoor 110-meter hurdles (2010-11-12). In addition, he earned a pair of sixth-place finishes at the 2012 New Balance Indoor Nationals at 55 and 60-meter hurdles.
Track team assistant coach Steven Rajewsky told the school's website Johnson's high school exploits show he is good enough to compete at the Big Ten level. 
"I think it will be a lot of fun to get him back on the track and in a track mindset because he's been away from that for a few years," Rajewsky said, "When you've competed at the level he has competed at, and when you've had some of the marks that he has had, it shouldn't be too tough of a transition back onto the track."
Johnson ran for 271 yards and four touchdowns last fall while working his way back from a serious knee injury suffered in the 2014 season-ending loss at Ohio State. 
He ran for 361 yards and four touchdowns as a sophomore. 
---
---