LSU's future at QB on display at the Elite 11 Finals (VIDEO)
Published
Jul. 7, 2015 4:58 p.m. EDT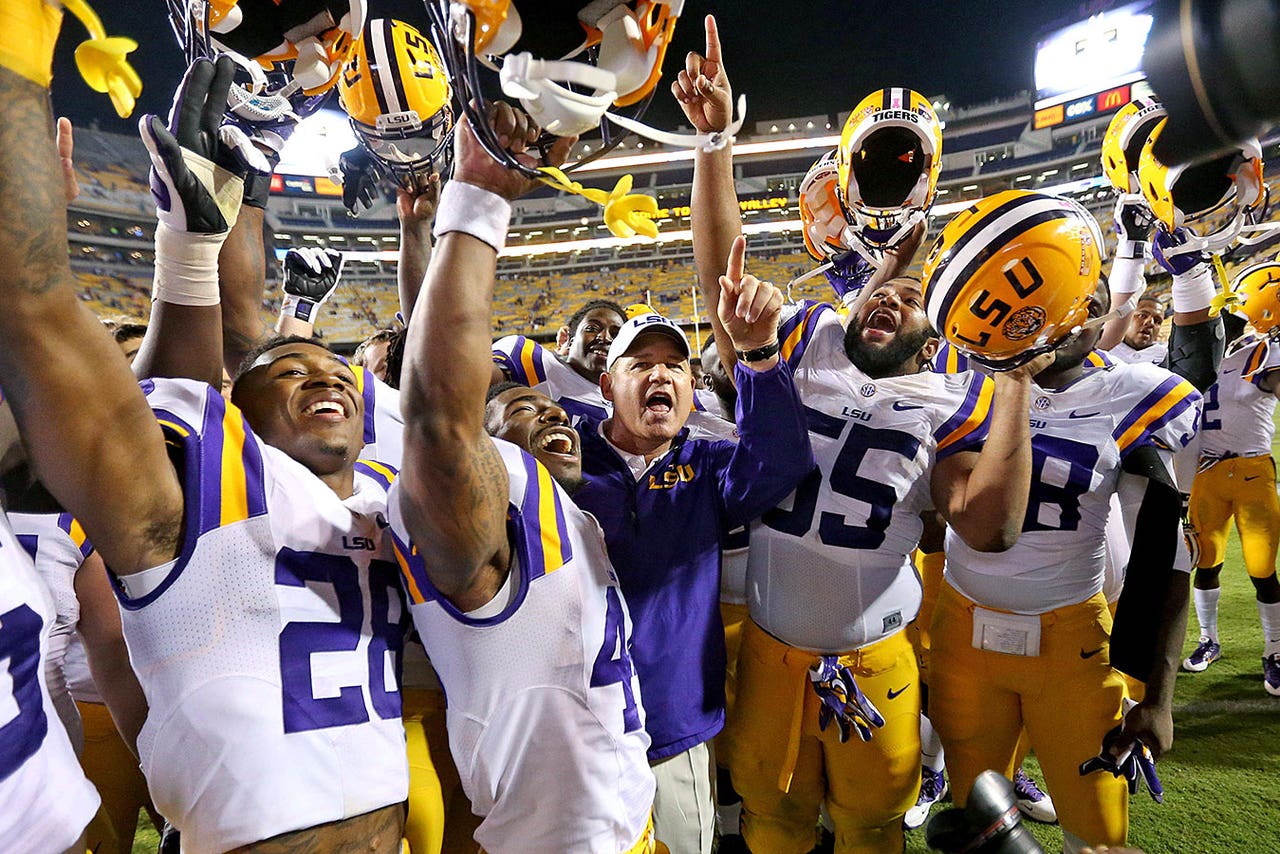 Coaches and fans alike have grown increasingly frustrated by the state of the Tigers play at quarterback in recent seasons. Save for one injury shortened season by Zach Mettenberger in 2013, the position has been nothing short of a disaster following the departure of JaMarcus Russell at the conclusion of the 2006 season. 
Well the answer to all those woes may be coming in the form of LSU commit Feleipe Franks, 247 Sports' number one rated dual-threat quarterback for 2016. 
Franks is currently listed as one of the top performers entering Tuesday's portion of the camp and very much looks the part behind center. 
The Tiger commit has been able to display his ability to adapt quickly to new receivers, and more importantly, his ability to read defenses quickly and make the proper read into a tight window. 
While recently speaking to 247 Sports, Franks appears to be the natural leader the Tigers have been missing under center in recent history.
"Honestly I come to this event to get better," Franks said. "It's a great experience to have all these excellent coaches that have played in the NFL come out here. I'm looking to learn from them, hear what they have to say and apply that to my own game."
"Learning defenses, how to read coverages, I've worked a lot on that this summer and I think I have it about down pat," Franks said. "Working to distribute my weight to throw the football a lot more accurately, it's good but always working to improve."
Despite LSU's lack of production in the passing game last season, Franks is also excited about learning from an offensive coordinator with NFL experience. 
"It's going to be great," Franks said. "When I came into the process looking for a coach that can develop me between the Xs and Os in football and from the shoulders up, Coach Cam, seeing his progress with quarterbacks and putting them in the NFL he's going to develop me mentally."
Is it possible that Franks' stock continues to soar and he begins to look around at another school? Rest easy Tiger fans, according to Franks, that's not even an option. 
(h/t 247 Sports)
---
---