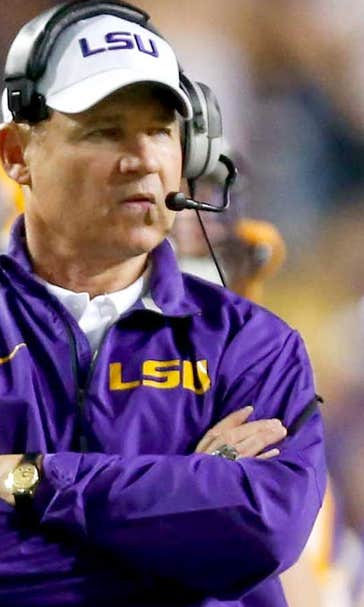 LSU hoping to reverse trend of last-drive collapses versus Alabama
November 3, 2015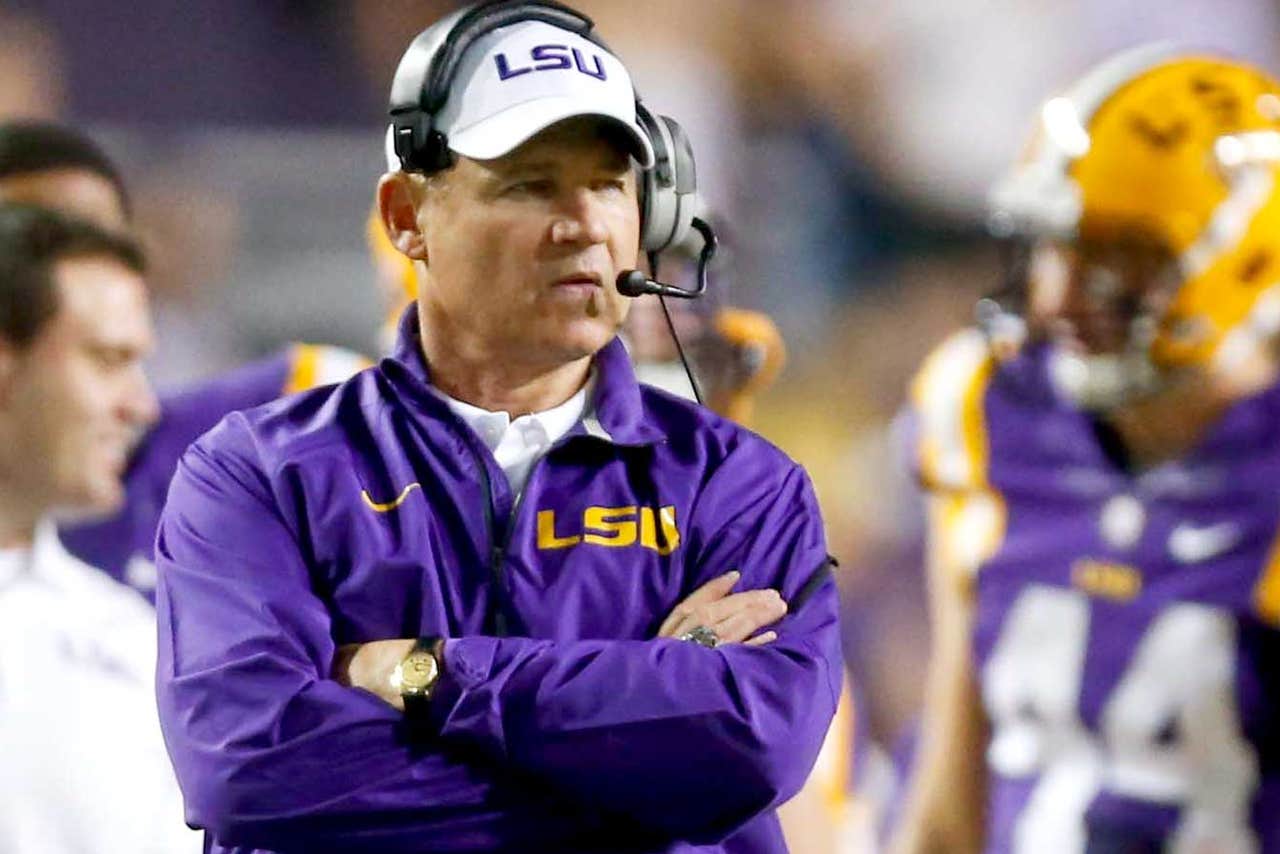 LSU is hoping to snap a four-game losing streak versus its fierce SEC West rival. Not only has Alabama's defense put the proverbial clamps on the Tigers' offense, but the Crimson Tide's offensive unit has also demonstrated clutch play at the ends of games. 
In both 2012 and 2014, LSU has relinquished points on the final drives of games -- which ultimately resulted in losses. 
The 2012 affair had former Alabama signal-caller A.J. McCarron finding T.J. Yeldon on a 28-yard touchdown toss with only 51 second remaining. This proved to be the winning score. 
In '14, Alabama tied LSU on a field goal during the final drive of regulation. In overtime, a Blake Sims touchdown toss to receiver DeAndrew White led the Crimson Tide to a 20-13 victory. 
Whether it's a lack of execution or general fatigue (or costly personnel foul penalties in red-zone situations), it's an aspect LSU cannot have happen if its to upend Nick Saban's squad. Miles touched upon this during his Monday press conference. 
"It's an awfully important piece to any game," said Miles. "You know, the two-minute drive before the half or the two-minute drive at the end of the game for victory."
Miles has made this a point of emphasis for the team not only in the present, but also dating back to the spring. 
"I think it's something that we've really focused on and we'll focus on it again [Monday]," said Miles. "We kind of went through those scenarios pretty routinely really from spring on. I think they execute it extremely well."
(h/t The Times-Picayune)
---
---