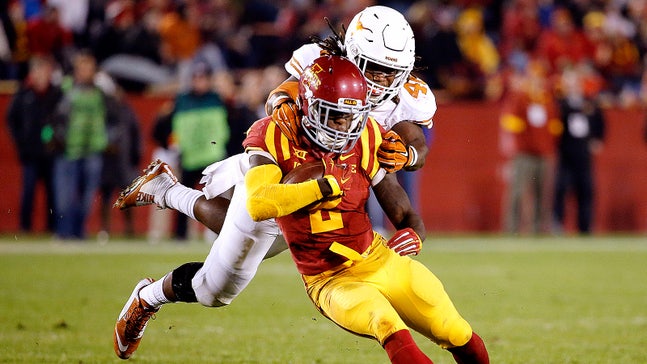 Jefferson's choice to model leadership after is an interesting one
Published
Nov. 3, 2015 11:36 a.m. ET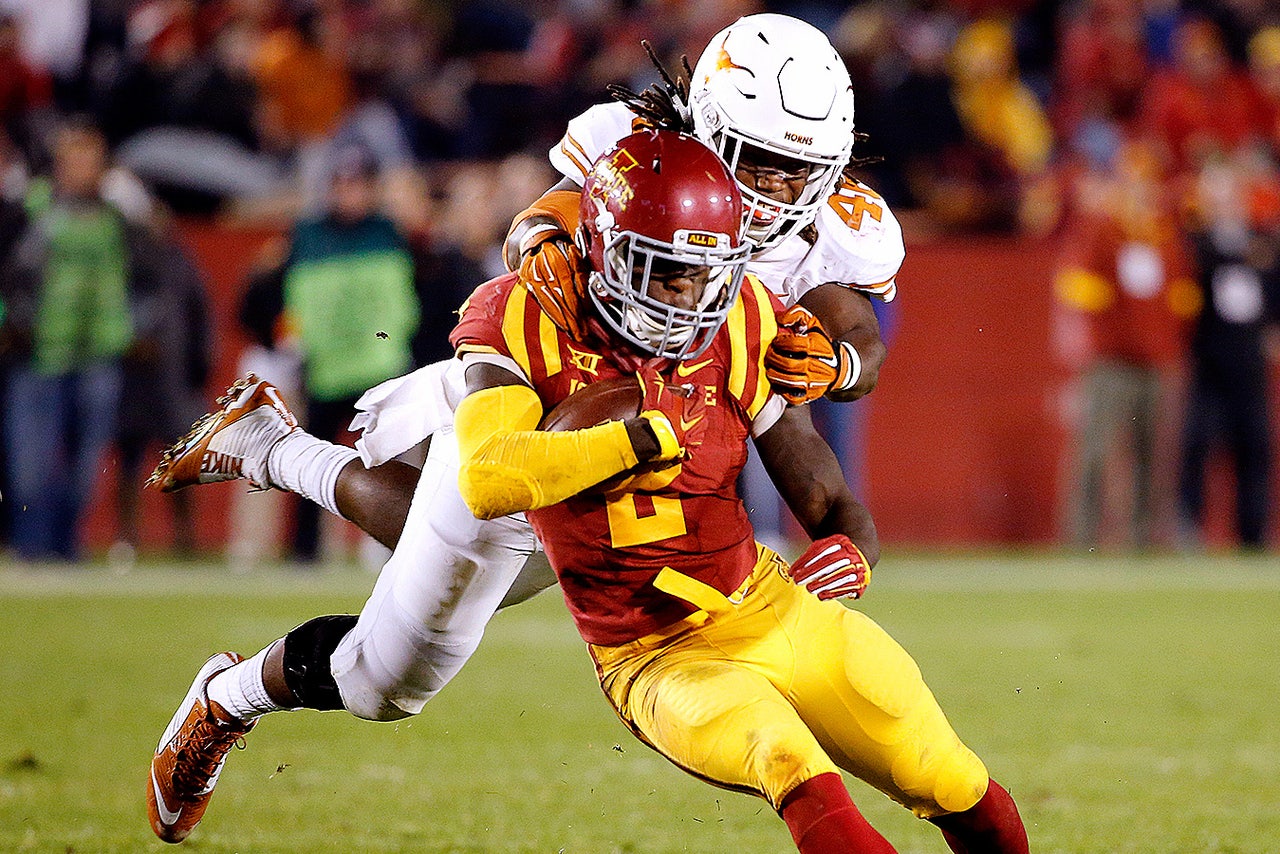 Freshman linebacker Malik Jefferson has already developed a leadership role on the Texas defense, and on Monday he was asked about how he goes about leading.
A product of Garland, Texas, a suburb east of Dallas, Jefferson said he's eyeing the leadership characteristics of a particular Dallas Cowboys player. Which one might come as a surprise to some.
"Dez [Bryant], I like that example," Jefferson told reporters during the team's weekly press conference. "He's passionate about what he does and so he shows his passion and his leadership with his frustrations. He tells you about yourself on the sideline. Of course, you see that happen. I don't expect anybody to do that. I feel like that's a coach's job.
"But further into leadership, in the future, I may have to play that role because I love this game, I love this team and I love this school. I want to see this ship get back rolling."
The ship careened into an iceberg Saturday against Iowa State, a 24-0 loss that kept Texas from reaching .500 and further complicated the directions of the team and why the Longhorns can be so inconsistent from week to week.
Jefferson had this take on what went wrong in Ames.
"I can say that we learned a lot about ourselves," Jefferson said. "When we look back on film, we look through things, we didn't line up in the right gaps and stuff like that. We'll go back and fix it and that's what it takes. We have to go through this week focused, prepared and ready to play Kansas."
---
---